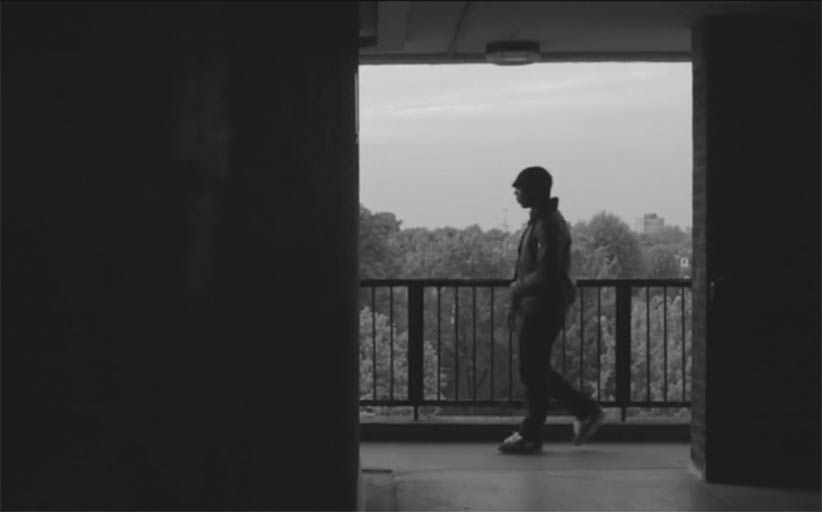 One to watch finalists
The end is in sight. After a year-long search for the next generation of filmmakers, we're down to our final four. One of the below filmmakers will be crowned Samsung's One to Watch 2015 and will walk away with a massive £5000/$7145 prize pot of kit. Who do you think should come out on top?
It's always exciting to come across fresh filmmaking talent, and our Samsung-sponsored One to Watch competition with its impressive £5000/$7145 prize pot has given us the opportunity to experience first hand just how strong the emerging next wave really is. It was an incredibly hard job deciding who to place on our initial shortlist and now we've got the equally tough decision to make to see who is going to come through and be crowned our overall One to Watch. Whatever happens, each one of our four finalists can be proud of what they've achieved and we're sure we're going to be hearing plenty more from all of them in the months and years ahead.
Just to recap, what we were looking for when we announced this landmark competition last year was a selection of innovative and well-crafted films from the widest possible range of genres, from documentaries and dramas through to hard-nosed commercial productions that had been done in a strikingly original way. We had completely open minds on what we were looking for and were very much looking forward to being swept away by the diversity of entries such an open brief was designed to encourage.
Samsung was our partner in the venture, and has a vested interest in this area since its highly rated NX1 DSLR is capable of producing 4K-quality video, while it also manufactures a wide selection of well-specified memory cards that serve as the perfect partner for filmmakers of all types. The generous overall prize they are offering is £5000/$7145 worth of gear, which can be anything from cameras through to lenses and memory: plenty to kit out an emerging filmmaker with everything they need to give their career a massive boost.
Plus there's the kudos: whoever wins this competition will not only know that their work has been shared amongst the wide and expanding global Pro Moviemaker community, but they'll also have the satisfaction of knowing that they came out on top against a wide and talented field: certainly something that will carry substantial bragging rights!
Read on to discover more about our final four and pick up the July/August issue of Pro Moviemaker to find out who our lucky winner is…
CHARLOTTE REGAN
Student Charlotte Regan made it onto our shortlist with a music video she produced for the band Ghostriders and she's followed this up with a production that has a very different feel, a short and fast moving documentary that was shot in a scrapyard in north London.
THE YARD from Charlotte Regan on Vimeo.
"I wanted to create something gritty and to focus on the sound design rather than dialogue and talking heads," she says. "Initially we set up interviews with people but I felt the film was more effective without dialogue: I think the sounds and atmosphere are what makes a scrapyard an eerie place to be and hopefully we've recreated that feeling."
The shoot involved a lot of planning and it took a while for Charlotte and her team – which included DOP Bradley Stearn, producer Jack Hannon and sound engineer Gabriel Skantze – to feel like they were getting insightful, revealing content, but eventually it came together and they've just finished post-production.
"I often collaborate with Jack and Bradley on music video projects," says Charlotte, "so it was great working alongside them on some narrative content, and I still feel a slight music video style has come through with regard to the quick cutting edit. Bradley and I decided early on that we would utilise small DSLR cameras so that we could keep out of the way of the workers who were constantly moving about, and we worked with a Canon EOS 600D and 7D. In the end they were perfect for a busy environment such as this.
"We're now planning to submit the film to festivals and use it as a springboard to fund future projects. I love working on documentary projects and hope that it's something I can continue to pursue."
Charlotte used the Samsung memory cards she won on a project that she shot in Italy, where she worked with a Sony PXW-FS5, and she was delighted with what they had to offer. "They performed incredibly well," she says. "I'm used to working with 16GB cards, so having four cards each with 64GB capacity meant I could film continuously without having to back up footage every hour or two, which was amazing. As I'm often working with a memory-hungry Canon C100 they are sure to be my go-to cards from now on."
Charlotte finds the dream of winning the overall £5000/$7145 Samsung prize pot exciting, and she knows already what she would do should she be successful.
"I've got a number of projects coming up in the next year," she says, "and having the Samsung gear to use would really make the films more doable. I'm also constantly shooting music videos, so it would be used non-stop producing these. From a personal point of view it would also be wonderful to win a prize such as this since there are some great filmmakers on the shortlist. Regardless of whether our project wins or not, I'm grateful to have been considered."
More information
www.vimeo.com/charlotteregan
ANTOINE MARC
Filmmaker and dancer Antoine Marc originally submitted a wonderful dance-orientated short film entitled Descent. For his second film, Antoine stuck with the dance theme and sent through a trailer for his upcoming project Faded.
FADED – First Video Test from Antoine Marc on Vimeo.
"We wanted to try a couple of ideas with keying images, changing perspectives and aerial shots," he says. "In the clip, a main character wanders in limbo, above the river of time, devoid of his own identity. Currently in development, Faded is about our relationship with the recollection of past events that are fading into oblivion. To me, memories are needed not only for nostalgic purposes but also to preserve the emotion in time and the essence of a moment."
Following the considerable success of Descent Antoine's team found the drive to tackle new projects was never stronger. Faded, which is just 43secs long, served as the perfect excuse to bring some of the core team members back together for this and the full-length version of the film.
"Giulia Scrimieri was involved as costume designer to experiment with looks and atmospheres for the film," says Antoine, "while Drew Cox joined us as DOP. I started writing Faded's script last December and, after completing the first draft, I wanted to test visuals outside of the storyline. It allowed us to start designing the film while improving the script pace, structure and developed visuals as a storytelling element to complement the narrative.
"After contacting the team, it took two weeks to plan this video. Giulia came up with the clothing style so that it was aesthetically interesting and practical for the effects. Drew suggested a hidden area under a bridge in Bristol as a place to film. Passionate about urban design and abandoned spaces, I found this decayed location stunning and inspiring. Everything was filmed in a day and post-production took two days."
Antoine considers the Samsung memory cards crucial to helping the team to achieve its goals. "They're a great addition to the gear I'm using," he says, "and I'm planning to work with them more often, especially when filming 4K."
Winning the overall Samsung prize would be a dream come true for Antoine and it would allow him to develop his movement narrative further and enable more behind-the-scenes footage. "On every film we make it's great to shoot behind the scenes and edit the footage into a short video," he says. "I'm developing a visual work about resemblances and contrasts, using live streaming to apply visual layers onto projected content in real time. I'm discussing this with the V&A Museum of Art and Design and hope to launch the project in their premises. We'll be excited to integrate the Samsung gear into our piece."
More information
www.vimeo.com/antoinemarc
RICH BEACH
A quirky and beautifully conceived time-lapse video of a toy box coming to life caught our judges' eyes and ensured Rich Beach was on our shortlist, and he's now followed up with a biopic that covers a day in the life of MotoGP star Christian Iddon.
This is Christian Iddon from Rich Beach on Vimeo.
"One of my regular clients is Bike Social," says Rich, "which is a motorcycle website run by Bennetts Insurance (owned by Saga). The site fully embraces video and it really works for them, and they have amassed easily over a million views in the last couple of months. Last year they sent me to Spain to follow a MotoGP rider as he went about his typical winter training. The video went down very well, and consequently they asked me to follow Christian with the idea of producing a film about a day in the life of a pro racer. In this case he's incredibly down to earth and he continues to work on a building site. He doesn't subscribe to the celebrity side of being a racer."
Meeting up with a journalist at 5.30am one morning, Rich travelled to Iddon's house and set about filming what was a genuine and unscripted day. Throughout Rich worked as a one-man film crew, coping with the considerable pressure this placed on him by using a Ronin-M gimbal.
"Prior to using the Ronin I would set up with my (cheap) crane or (cheap) slider," says Rich, "and then I would switch to a (cheap) shoulder mount and back again. It broke my back. Weddings used to kill me for days. Now the gimbal gives me the ability to do slider/dolly shots, crane shots, static fluid headshots (stand still and pan with the controller) and, of course, steadycam shots.
"For a job such as this one I had to freestyle and go with whatever happened, so I would be constantly asking myself how I could turn something into a 'moment'. Most of the time I've figured out the whole edit as I'm driving home: I'm even thinking about what music to use at this point."
Christian was interesting and funny, and it made Rich's life a little easier as he consequently had good material to work with. Then came the edit, which was hugely time-consuming. "We film so much," says Rich, "and then it's down to me to go through it all. But as a former magazine editor I know how to strip down content to leave just what is important, interesting, funny or unseen."
The film was shot using the 64GB Samsung cards that Rich won through making the shortlist, and he found them a delight to work with. "I've had situations with my previous cards where they would stop recording," he says. "The Samsung cards are stable and are perfect for my gimbal work as shots are typically much longer and so you eat memory. I found I could work all day with just one 64GB card and still not fill it."
The film is now scheduled to be shown on the Bike Social website, and Rich hopes it will lead to a lot more work of this kind.
More information
www.vimeo.com/richbeach
www.bikesocial.co.uk
JACK BAILEY
Student Jack Bailey made our shortlist with a production that was shot for a college project, and for his subsequent film he submitted Stud, which he worked on as a cinematographer with the BAFTA-nominated comedy director Ben Mallaby. Warning, video NSFW.
Stud from Ben Mallaby on Vimeo.
"It's always great to work with a director who has such a clear-cut vision for the script," he says. "Ben, Toby Williams, Paul Taylor and Rachel Stubbings work together frequently and produce some hilarious original comedies, so I really enjoyed collaborating with them all. It was also a nice change for me to shoot comedy as I mainly do drama, so I really enjoyed coming up with a lighting look that really fitted the mood of the script."
Stud was a small personal project that carried almost no budget and involved a tiny crew of just five people, and the intimate nature of the production suited the storyline. "I'd worked with Ben and Rachel before on a parody acting showreel which was really good fun," says Jack. "They asked me to come on board to help out with the next one and I said I'd love to. When you're working on zero-budget films half the job of the cinematographer is to make the best out of the limited resources available to you, so I just had to get my hands on whatever lighting kit I could.
"Ben knew that he wanted three static shots, so once we'd established the framing I spent as much time as I could lighting the bedroom. The main difficulty that I had was lighting for a wide shot with moving actors but it was a fun challenge and I'm really happy with how it came out."
With personal projects it's an opportunity to collaborate with others and to produce something that reflects the talents of the team, and then it's important to make sure that it's widely accessible so that it can potentially draw in paying commissions. At the moment Stud is being showcased on Vimeo but down the line it's possible that it may also be screened at a few independent comedy nights.
Jack has found the Samsung Pro+ cards excellent to work with, and they very much suit the DSLR projects that he's regularly working on. "Their fast write speeds and 64GB storage make them perfect for this kind of use and they allow you to shoot without having to worry about frequently swapping out cards," he says. "I'll definitely be using them for future projects."
Should he be lucky enough to win the overall prize Jack admits he would be overwhelmed, but it would be a potentially life-changing moment since it'd open the door to a stack of new gear.
"Because I'm a student it's really difficult for me to afford to buy my own equipment," he says. "If I won £5000 to spend it would enable me to make higher quality content and much more of it! I'd be ecstatic, so here's hoping."
More information
www.vimeo.com/jackbailey