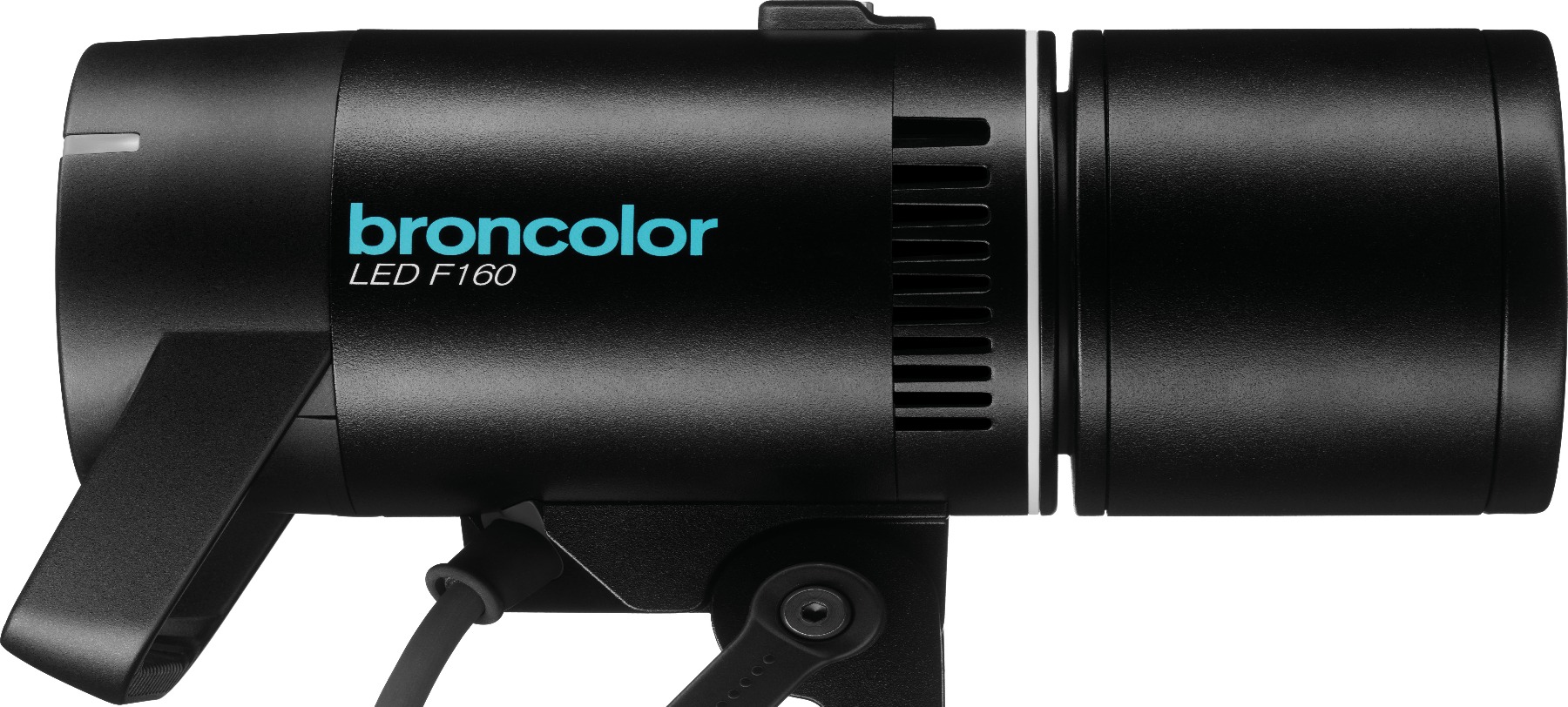 broncolor: Lighting reimagined
Posted on Mar 19, 2021 by Super User
When it comes to continuous and controllable LED lighting, there's no better choice than the award-winning broncolor LED F160
SPONSORED BY BRONCOLOR
Here's a not-so-well-kept secret in the world of filmmaking: lighting is everything. Whether you're making the most of what Mother Nature has to offer or working with a pretty sizeable studio rig, the success of the whole shoot hinges on things looking great and working in harmony.
We aren't all lucky enough to work on projects with elaborate lighting set-ups, but that doesn't mean we can't demand that same level of versatility and creative control from the products we own. If we look at the lights shaping our industry, even at the top level, it's clear that a large part of our future lies in LEDs. Of those, few boast such high standards as the broncolor LED F160, which is the winner in the Hard Lights category of the Pro Moviemaker Gear of the Year Awards 2020.
At its top end, it offers plenty of brightness at 12,000 lumens, despite pulling only 160W. Thanks to the lamp's innovative design, it could be compared more accurately to the output of a 600W tungsten. While it's nice to have that capacity, sometimes less is more, and it can be adjusted over five stops in 1/10 increments. Power aside, the LED F160 really shines when it comes to creative potential.
The lamp itself is manually focusable, but a wide range of additional broncolor light shapers are also available. Reflectors, beauty dishes, softboxes, snoots and more all feature the same secure fitting as the brand's other photo and video lamps.
The LED F160's colour is almost steplessly adjustable from 2800 to 6800K, meaning you can capture the exact look you want in-camera, with less time spent in the edit and the end product looking as good as possible. An outstanding CRI of 97+ is maintained through the entire range and tint can also be adjusted as needed.
For longer periods of use inside the studio, mains power is the obvious choice, but the F160 can also be picked up and taken anywhere with the addition of broncolor's 36V Li-ion battery, which connects via XLR.
It's an all-in-one lighting solution, and a worthy winner in our eyes
When it comes to usability, the head of the F160 offers some degree of control thanks to a small OLED screen that displays the settings. For shoots on the go, all the control you need is available through broncolor's free and intuitive app. For more professional workflows, industry-standard DMX can also be used, which is also available as an accessory.
Included in the suggested retail price of £1999, there's the LED, a 120mm umbrella reflector with a protection cover, diffusion attachment, mains adapter and mains cable. To get more from the system right away, kits are available, such as the F160 Versatility Kit, which offers the battery and necessary additions, a carry case and more.
It's an all-in-one lighting solution, and a worthy winner in our eyes.