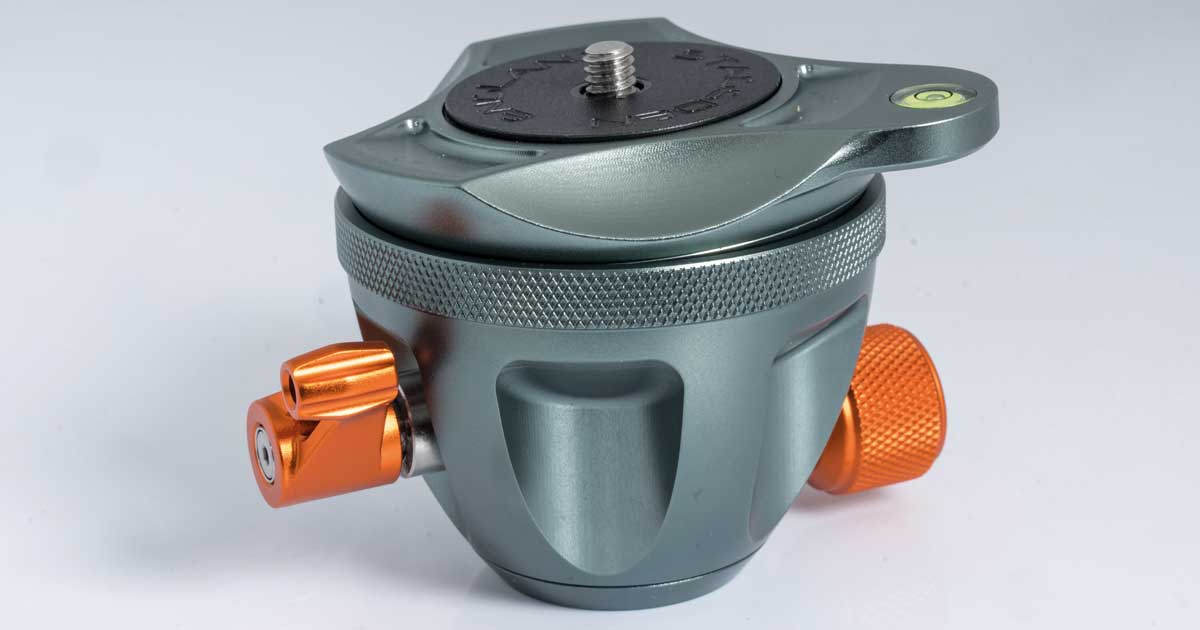 Mini Test: 3 Legged Thing tripod Levelling Base
Posted on Jan 25, 2022 by Alex Fice
 £130/$160
Quirky British tripod experts 3 Legged Thing is known for its funky, yet functional tripods and monopods – especially for the stills and photo market. But in recent times, the company has burst headlong into video production, with its cool carbon and aluminium tripods and plethora of accessories.
Largely absent from the range are efficient levelling heads, mainly because the majority of 3 Legged Thing tripods have a stills-style flat top. The brand-new Levelling Base tackles that, as it screws to the standard flat top of any tripod from any brand, and turns it into a real video-style tripod. Just loosen the zany, crank-style lever on the side, align the head until the built-in spirit level says you're horizontal, then clamp it up and you're good to go. 
It's simple, effective, compact and easy to use for most medium – and even relatively large – tripod heads. Our main gripe was with the spirit level: it's hard to see, as it's quite small and not illuminated.
The Levelling Base also has a second, knurled knob so you can pan it, although this is not a fluid-damped motion. The idea is that you put your proper flat-base video head on top, which has all the fluid-damped movements you need.
Once locked down, the Levelling Base stays in position, which is perfect. As long as the 40mm base is big enough for your tripod, it's a great bit of kit. And it can turn any standard photo tripod into a proper, levelling, video-style set of sticks.
Pro Moviemaker rating: 9/10
Excellent, apart from the small bubble level that's hard to see
Pros: An easy solution that can fit to all tripods
Cons: The grey and orange colours might put some off
3LT unveils Half-bowl adapter
If you wanted to use a large 3 Legged Thing tripod for video, you could get legs with a 75mm half-bowl fitting and a decent fluid head. But there was no way of marrying them together without going to a rival brand for a half-bowl adapter – until now.
The new 75mm half-bowl adapter works with all standard-size bowls, but perfectly matches the Tommy tripod and AirHed Cine tripod head we used. The bottom has rubber pads to help get a grip and tighten it well. Underneath these is a removable hook to hang extra ballast.
It works great, as you unscrew the handle, level everything, then tighten it up. Once again, our only problem was the small size of the bubble level. At £150/$180, it's at the higher end of adapters, but the build quality and materials are excellent. At 143mm/5.63in long and weighing just 231g/0.5lb, it's just the right size – and not too heavy, either. 
Read the full article here. For more information, head to 3 Legged Thing's website.