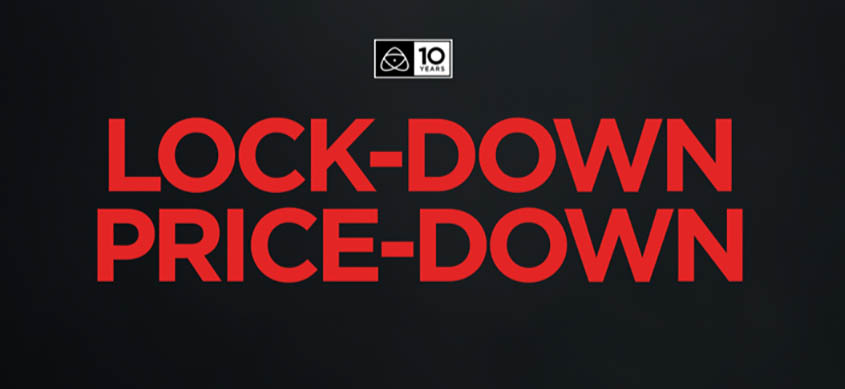 Atomos have announced a lock-down price-down!
Posted on Apr 24, 2020 by Pro Moviemaker
The sale includes Ninja V for $499 US and Ninja V Pro kit $599 US
To help the community of filmmakers and creators to stay creative during this period of lockdown, Atomos are giving the opportunity to get their 5″ Ninja V monitor in the 'Lock-down Price-down' promotion.
This new time-limited promotion will combine with a series of new Raw announcements from Atomos, plus the recent AtomOS 10.3 update.
The Ninja V enables users to monitor and record your footage from almost any camera. Record Apple ProRes Raw with the Nikon Z7/Z7, the Panasonic Lumix S1H, and others.
Record industry standard Apple ProRes or AVID DNx files from mirrorless or DSLR cameras with HDMI. By adding the AtomX SDI module, users can record and play back from any SDI source, including professional camcorders, cinema cameras, switchers and more.
The Ninja V's touchscreen user interface and 1000nit high brightness HDR screen allow users to see exactly what they are doing and accurately expose to deliver the best results.
Users can get the 'Lock-Down Price-Down' pricing on the standard Ninja V for $499 US, or the Ninja V Pro Kit which includes the monitor-recorder and the AtomX SDI module for just $599.
https://www.atomos.com/promotions