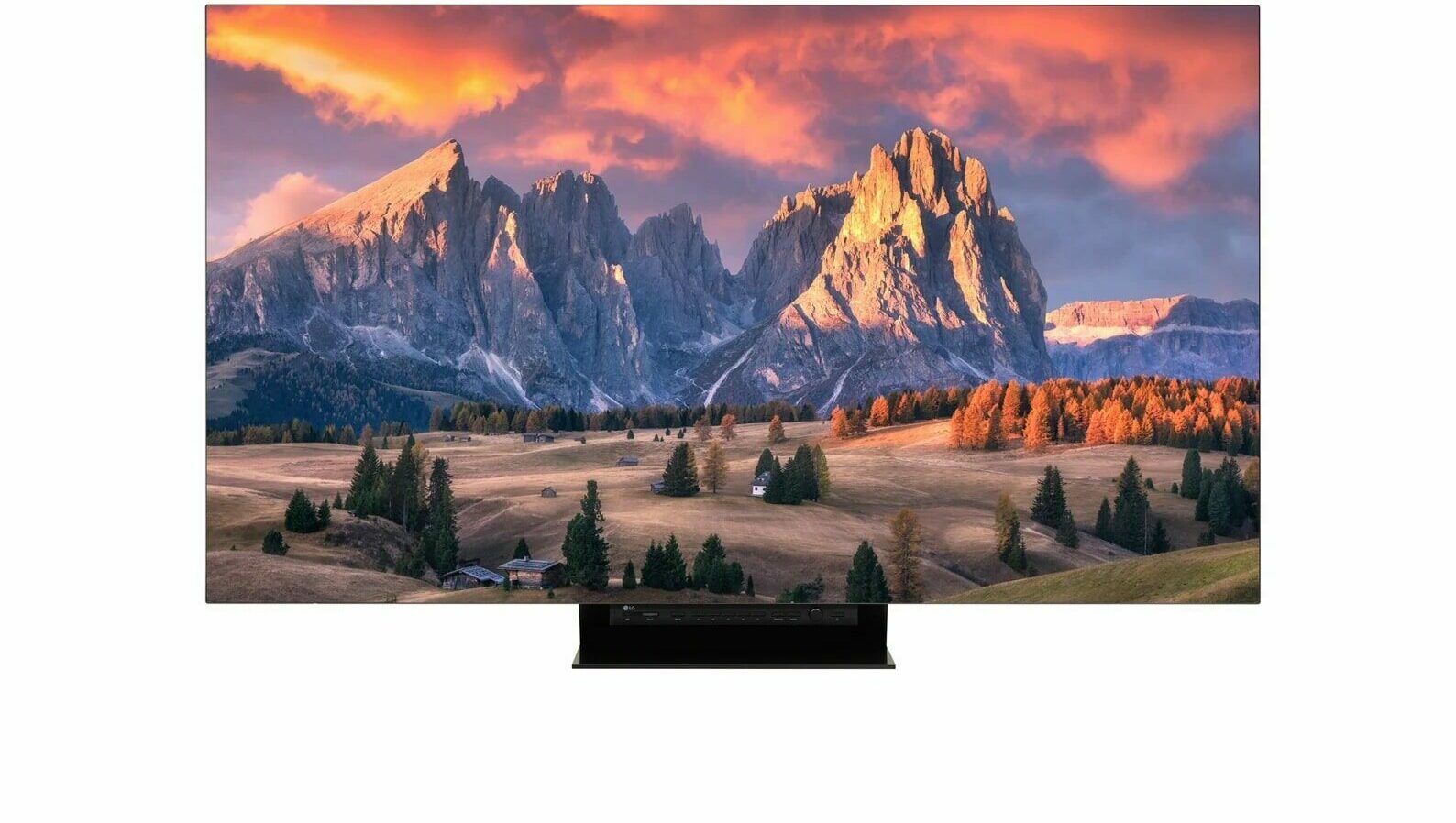 LG's OLED PRO monitors are 'UltraFine™'!
Posted on Apr 25, 2022 by Samara Husbands
LG's captivating OLED PRO 'UltraFine™' monitors revolutionise reference display technology for production studios and digital video professionals.
The remarkable 65-inch '65EP5G' model spearheads the line, and features 120Hz UHD that combines over eight million self-illuminated RGBW pixels. Working in conjunction with LG's own SuperSign™ software, the highest in reference colour performance and white balance is certified.
The 65EP5G supports programmable hardware 1D and 3D LUTs and multiple colour-accurate profiles, facilitating rapid transitions between calibrated modes. This distinguishes the professional from the consumer models, as the new UI allows for independent calibration for ease of programming and activation. You can even set different white points, PQ tracking, and/or SDR gamma performance info.
Input options have also been designed with the professional content creator in mind. Four loop-through 12G SDI ports enable a single monitor to display up to four Full HD feeds simultaneously; additional inputs are useful for on-camera and virtual production applications. The user-programmed function keys mean quick access to on-screen features, such as Markers, Zoom, Timecode, etc., while also being operated via third-party APIs.
The versatile 31.5- and 26.5-inch class monitors (32EP950 & 27EP950) have been fine-tuned for HDR and SDR colour timing, VFX editing, on-set monitoring and more. Their impressive hardware calibration means stable, highly accurate colour, regardless of workstation or output device. Both also feature various ports including DisplayPort, HDMI and USB.
Last – but most definitely not least – are the 32BP95E and 27BP95E models. These feature a self-calibration sensor and monitor hood for maintaining colour accuracy – as opposed to built-in hardware calibration exhibited in more traditional presentation design. The monitors boast the same impressive colour performance features as the others in the range.
This spectacular line is testament to LG's reputation for spearheading developments in TV experience.
If you are in the market for professional OLED monitors, head over to LG's website.