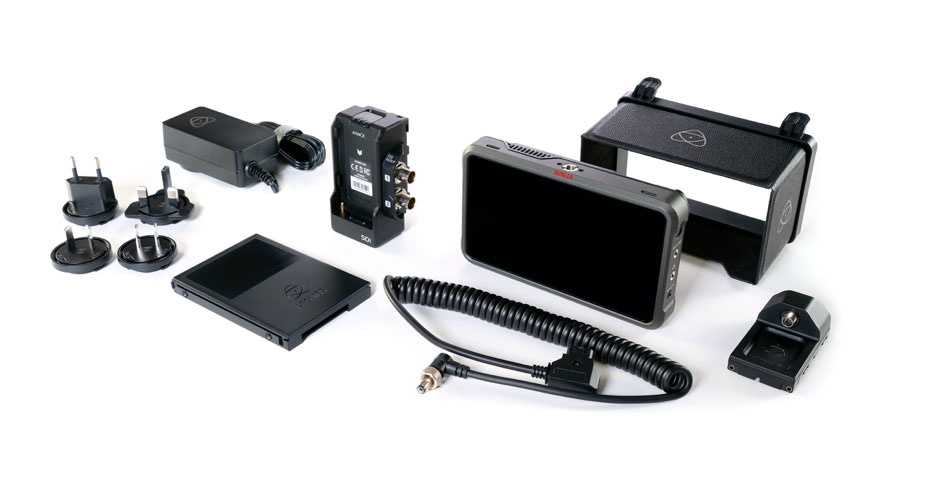 Atomos Announces $500 Ninja V+ Prokit Voucher
Posted on Aug 26, 2021 by Alex Fice
Atomos has just announced an exciting, limited-time loyalty offer for all owners of Atomos 7" Monitors. The offer allows users to upgrade their equipment to the Ninja V+ Pro Kit using a discount voucher worth $500 USD/EUR.
This generous discount has been created as a thank-you to Atomos's loyal customer-base. It promises to expand the production capabilities of the Ninja V+, Atomos's most recent and advanced Monitor-Recorder, enabling users to record stunning 8K ProRes RAW and 4K 120p ProRes RAW with certain cameras.
The Pro Kit can be used with compact HDMI mirrorless cameras as well as professional SDI cameras from brands such as SONY, RED, ARRI, Panasonic (among others).
The Pro Kit has been designed to help users achieve the very best quality of production, bridging the gap between compact cinema and mirrorless cameras to deliver higher resolutions and frame rates with incredible efficiency. It includes:
Ninja V + unit (RAW over SDI pre-activated)
H.265 (HEVC) codec pre-activated
AtomX SDI module
EVA Carry Case
5" Slip Case and Battery Eliminator
International DC Power Supply
1 x Master Caddy II
1 x DTap Cable
1 x AtomX 5" Sunhood
The kit also comes with a great selection of professional accessories to give users the very best experience from the get-go, allowing them to record RAW over SDI, facilitating better battery management and minimising equipment weight. The Sunhood will open up monitoring options in outdoor environments and can reduce ambient light when monitoring in HDR.
You can benefit from this fantastic offer if you already own a Shogun, Shogun Flame, Shogun Inferno, Shogun 7, Ninja Inferno, Ninja Flame or Ninja Assassin. Simply register your device at my.atomos.com in order to claim your $500 voucher.
Loyalty offer applies between 20 August and 30 September 2021. For more information, please visit the Atomos Website.