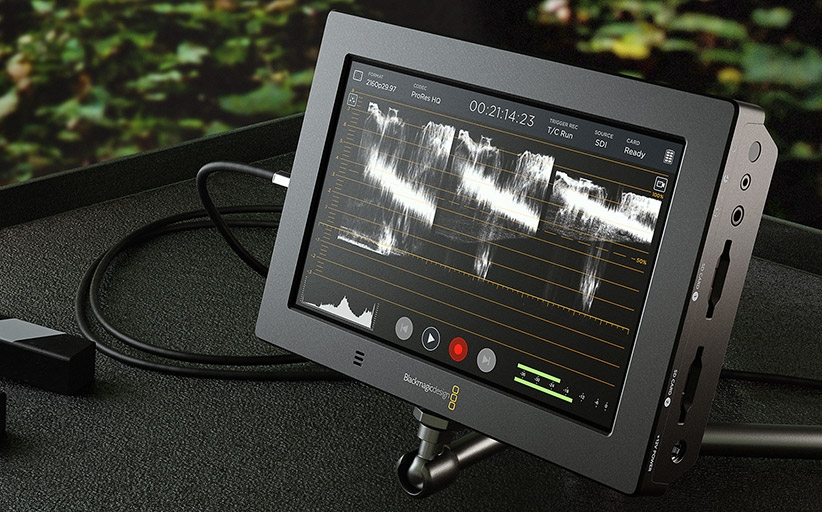 Blackmagic Video Assist upgrade
Blackmagic Design has revealed two upgrades for its Video Assist and 4K monitor. The 2.4 free firmware update adds multi-lingual support for 10 separate languages. This means customers can now use Video Assist in their native language.
And a second free update scheduled for June will see professional scopes added to the Blackmagic Video Assist 4K model, including waveform, RGB parade, vectorscope and histogram that can be viewed full screen for accurately evaluating video signals.
The new scopes make the Blackmagic Video Assist 4K model perfect for live production monitoring, as portable test scope for broadcasters, and even for balancing color when color grading using the RGB parade scope.
The new localised Video Assist adds interface support for Chinese, English, French, German, Italian, Japanese, Korean, Portuguese, Russian, Spanish and Turkish. This broad language support now makes it easier for more customers to use Video Assist anywhere in the world.
"Video Assist has become an indispensable part of everyone's production kit," said Grant Petty, Blackmagic Design CEO. "It's the perfect portable field monitor and recorder. The addition of full blown professional scopes makes it even more exciting and useful for customers. Plus, the new multi-lingual interface will make it easier for non-English speaking customers to use it!"