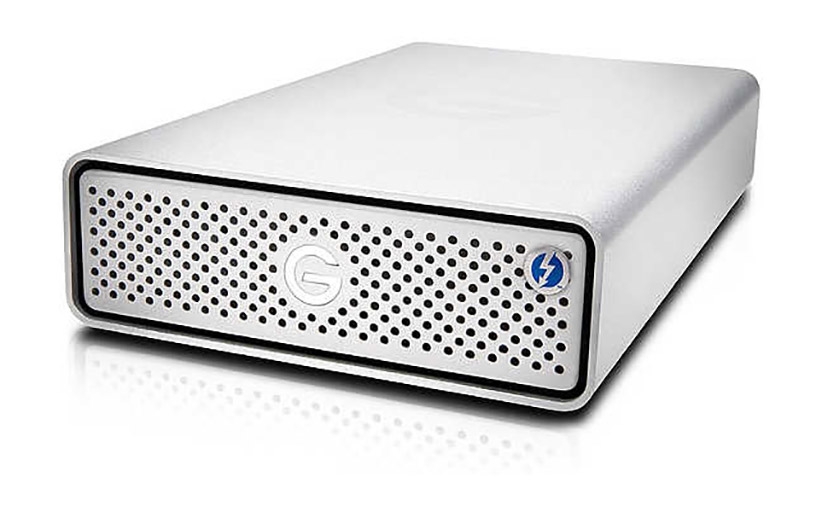 Thunderbolt is go for G-Tech!
G-Technology has upgraded its G-DRIVE, G-RAID and G-SPEED to include Thunderbolt 3 and USB-C connections. The G-DRIVE costs from $699.95 for 10TB, and has a USB-C port and two Thunderbolt 3 ports so the units can be daisy-chained to others. G-RAID with Thunderbolt 3 comes with up to 24TB for $1999.95. The G-SPEED Shuttle XL with up to 20TB capacity is $10,199.95, whilst the G-SPEED Shuttle XL with ev Series bay adapters will of up to 72TB will be  $7,799.95. The official info says: 
TECHNOLOGY ADDRESSES INCREASING APPLICATION WORKFLOW DEMANDS FOR CREATIVE PROFESSIONALS WITH ENHANCED STORAGE SOLUTIONS
Award-Winning G-DRIVE®, G-RAID® and G-SPEED® Families Optimize Performance with Thunderbolt™ 3 Technology
Western Digital Corporation (NASDAQ: WDC), a global storage technology and solutions leader, today announced upgrades to its award-winning G-Technology® product lines, including the addition of Thunderbolt™ 3 and USB-C™ connectivity technologies. The upgrades optimize the speed and performance of these drives, meeting the growing needs of creative professionals who are capturing and transferring vast amounts of high-resolution content.
"G-Technology recognizes the need for a complete workflow solution that takes advantage of the power of Thunderbolt 3 and USB-C," said Sven Rathjen, vice president of marketing, Client Solutions, Western Digital. "The result is a substantial upgrade across several product lines that delivers reliable, fast, and easy-to-use storage solutions to fit the current and future needs of our customers."