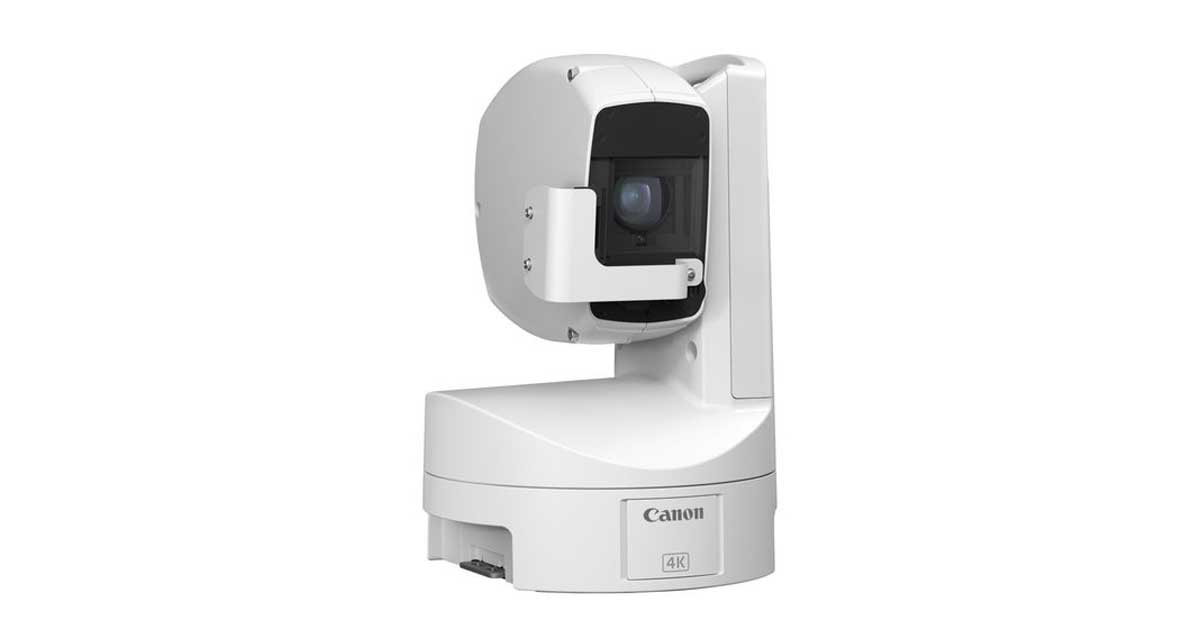 Canon announces CR-X300
Posted on Dec 14, 2021 by Alex Fice
The latest PTZ camera from Canon offers a versatile cameras solution for production teams working outdoors
Canon has announced that is expanding its range of remote camera systems with the addition of the CR-X300. The latest PTZ camera from Canon, the CR-X300 is small and robust, yet offers high-quality 4K video output and various IP protocol compatibilities that meet the sustained demand for remote production. The camera is simple to use and offers a variety of connectivity options, helping to streamline workflows when working remotely. The camera has been designed to withstand damage from the elements, so is well-suited to use in outdoor environments.
The CR-X300 uses Canon's advanced imaging technology. It delivers 4K UHD up to 30P at 4:2:2 10-bit, thanks to the power provided by its DIGIC DV6 processor. The camera combines a 1/2.3-Inch Type CMOS sensor with Canon's Hybrid Autofocus system, which enables fast, precise autofocus – even in dim lighting. A removeable IR Cut Filter enhances IR performance, making the CR-X300 a great tool for filming in low light conditions. The quality of footage shot in the dark is enhanced by the CR-X300's Stabilised 20x optical zoom lens, which offers a wide aperture of f/1.8. It also copes well in bright light conditions, utilising a built-in, graduated type ND filter that provides a selection of settings up to a maximum of 1/8 ND.
Responding to the demand for remote working conditions, the Canon PTZ line-up supports a range of protocols for video transmission, camera control and 4K video streaming over IP. The CR-X300 is compatible with RTMP/RTMPS, NDI|HX1, RTP/RTSP Standard Communication Protocol as well as Canon's newly developed XC Protocol, which enables direct streaming to the selected Content Delivery Network – making remote workflows more efficient. An added benefit of the XC Protocol is that it enables other PTZ cameras and camcorders to be used within the same production system as the CR-X300.
The CR-X300 is designed with simple operation and enhanced control in mind. It uses a pan and tilt drive mechanism, with variable speeds of 0.3°/second to 60°/second, so the camera operator can keep track of their subject with a smooth movement. It is also easy to control this camera remotely, using Canon's RC-IP100 controller along with the Remote Camera Control Application via IP (Third-party controllers are also compatible).
For more information, please visit Canon's website.