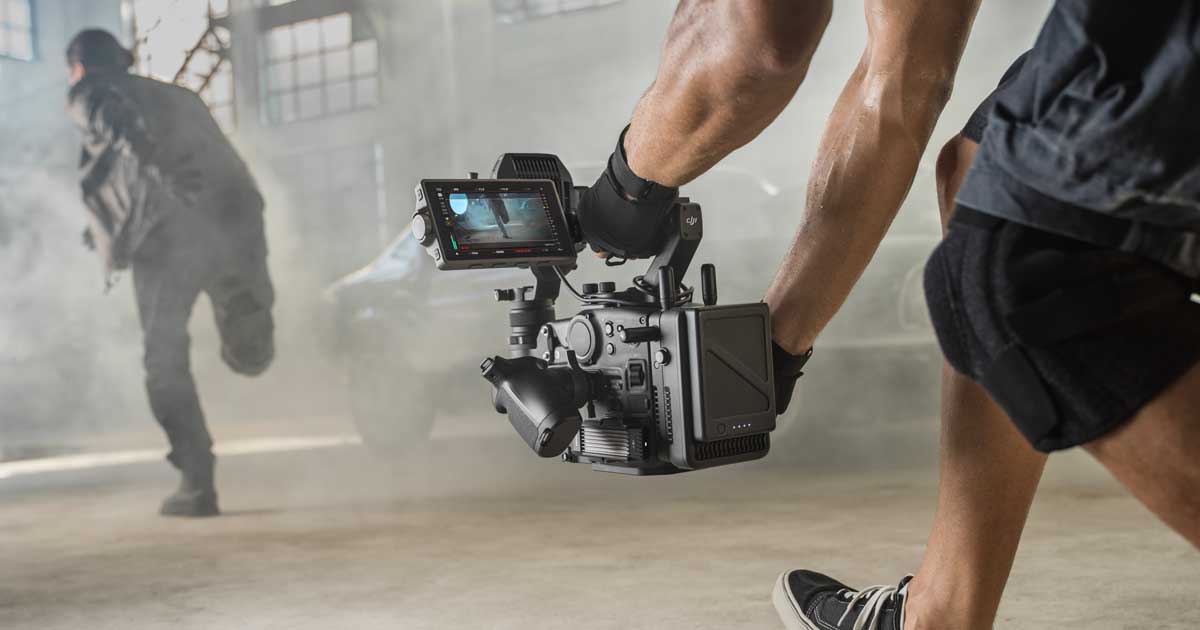 DJI Unveils World's First 4-Axis Cinema Camera
Posted on Oct 21, 2021 by Alex Fice
DJI seeks to revolutionise filmmaking with its ground-breaking new imaging system
DJI is paving the way for the future of film production with a comprehensive cinematography system, DJI Ronin 4D. The system combines a brand-new camera, the Zenmuse X9 gimbal camera, with a 4-axis stabilisation system, a LiDAR focusing system, and a video transmission and control system. It has been designed with industry professionals in mind, to improve the efficiency of high-end productions and facilitate ambitious camera movements.
DJI Ronin 4D is DJI's most powerful cinematic imaging platform yet. Its intelligent image processing system, CineCore 3.0, is fuelled by a flagship proprietary chipset to produce an internal 8K RAW codec with precise colour reproduction. The system also boasts a high-performance AI engine, advanced assistive functions, multi-link monitoring and control with low-latency image processing.
A key component of the imaging system is the brand-new full-frame Zenmuse X9 gimbal camera, designed to enable filmmakers to record footage in full cinematic quality. The camera is available in 8K and 6K versions. Filmmakers can capture up to 6K/60fps and 4K/120fps with the Zenmuse-6K, and up to 8K/75fps with the Zenmuse X9-8K. It is possible to internally record Apple ProRes and ProRes RAW in addition to H.264 codec, opening up options for editing in post-production.
DJI Ronin 4D offers over fourteen stops of dynamic range to help capture colour with accuracy, even in poorly lit environments. The proprietary DJI Cinema Color System (DCCS) ensures precise, natural skin tones and tonal consistency across a project that uses multiple cameras. Adjustments can be made using the camera's built-in nine-stop physical ND filters, making it easier to respond to changes in lighting when shooting on location. The X9 is compatible with DJI's proprietary DL mount, Leica M mount and other mounts with short-flange focal distances, allowing cinematographers to achieve the exact style they want using ultra-large aperture lenses, anamorphic lenses, and vintage manual lenses.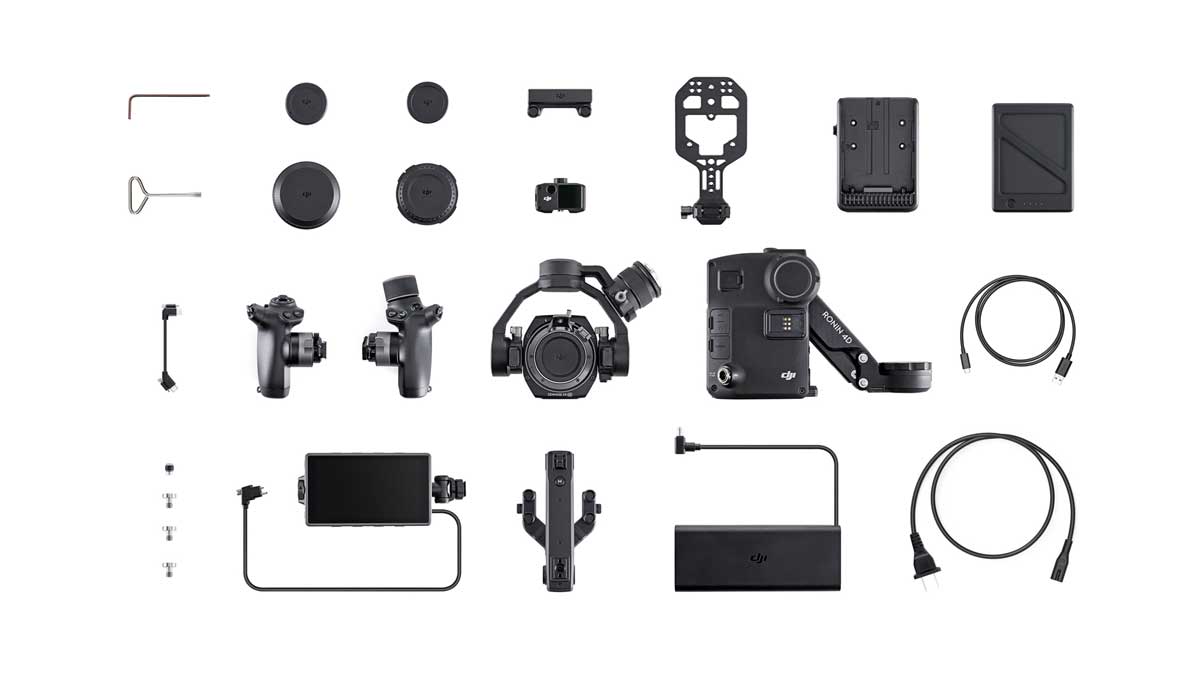 In an industry first, DJI Ronin 4D incorporates an active Z-axis that eliminates vertical camera shake, allowing operation of the camera whilst walking, running or moving around set or on location. Wide sliding shots can even be captured smoothly without using a dolly. The ActiveTrack Pro feature also makes it easy to achieve complex tracking shots efficiently. It uses DJI's existing ActiveTrack system to track subjects from long distances using artificial intelligence which can adjust the composition simultaneously to maintain optimal framing.
Focusing is ultra-fast and reliable thanks to a newly designed LiDAR Range Finder that casts over 43,200 ranging points to locate subjects quickly and accurately – even in low-light environments. There are three focusing modes on offer: manual focus, autofocus and Automate Manual Focus (AMF), which is unique to DJI and combines the best of both modes to automatically rotate the focus wheel while following the focus point, whilst allowing manual intervention at any time. This gives creators a range of focusing options to suit their individual needs.
DJI Ronin 4D incorporates advanced transmission technology that outputs a 1080p/60fps feed to remote monitors across a range of up to nearly 20,000 feet. It is designed to ensure maximum stability and anti-interference performance, even in crowded signal environments. The system also features a High-Bright Remote Monitor with an integrated wireless video receiver and has a built-in gyro sensor that turns the monitor into a motion controller for movement-based camera control.
There are three storage methods available with DJI Ronin 4D: USB SSD, CFexpress Type-B card and DJI's proprietary PROSSD TBB. Sound recording can be captured using built-in microphones that support 2-channel 24-bit audio. DJI Ronin 4D uses the TB50 Intelligent Battery, offering up to 2.5 hours of shooting time.
DJI Ronin 4D is will be available from December, retailing at £5999 for the 6K version and £9499 for the more powerful 8K version.
For more information, please visit DJI's website here.
To keep up to date with all the latest news from Pro Moviemaker, scroll down to the bottom of the page and sign up to our newsletter!