Your winners have been announced!
Posted on Dec 6, 2021
The finest equipment and services are honoured in the fifth annual Pro Moviemaker Gear of the Year Awards
Equipment and services for professional filmmakers are vital purchases that have to be right. That's where the annual Pro Moviemaker Gear of the Year Awards come in, as the very best cameras, lenses, filters, lights, hard drives, mics, bags, gimbals and more are named and acclaimed. So, rest assured that these award-winning essentials are tried and tested in the real world – and buy with absolute confidence.
Recognising hardware, software and services is why we started these awards five years ago. Winners have been voted for by thousands of professionals. Real filmmakers are the judging panel in what we like to call the Oscars of filmmaking equipment.
The focus tends to be on the latest cameras and, as always, lots of new models have done very well this year – but many of the established cameras continue to be popular. Newest isn't always best, it seems.   
Readers of Pro Moviemaker and users of our website have cast their votes in categories such as prime and zoom lenses, stabilisers, tripods, audio, lighting, software and services – all of which have made a substantial difference to the working lives of those in our industry.
It's time to reveal the winners of the Pro Moviemaker Gear of the Year Awards. We are also giving out six Editor's Choice awards, for products we feel deserve special recognition in key categories.
Cameras
It's been an incredible year for camera launches, with a glut of full-frames hitting the market, or getting a real foothold with filmmakers. From the Sony A1, FX3, FX6 and continued success of the A7S III, to Canon EOS R5 and C500 Mark II, and Panasonic S5 and BS1H. But sensor size isn't everything, and the winners of our two most prestigious awards – for mirrorless and cinema – are both Super 35 cameras. One from California and one from Australia!
Our mirrorless award goes to what is actually called a 'Pocket Cinema Camera', despite its size dwarfing anything else in the mirrorless category – including those with a much larger sensor. The Blackmagic 6K Pro is a Super 35 mirrorless, with an optional EVF that makes it even bigger. And with the battery grip, it looks more like a medium format stills camera or large-bodied pro DSLR.
The new Pro takes the older 6K camera and – for the same asking price – adds a tilting screen, longer-life battery, built-in ND filters, Blackmagic's latest Generation 5 colour science, and a port to take the optional EVF.
It's not for run-and-gun documentary users, but is a very capable camera for more considered working, when it's all about image quality. Spend time processing those Blackmagic Raw files in DaVinci Resolve and nothing comes close to this resolution, at anywhere near the price. And, obviously, readers of Pro Moviemaker love it.
In the cinema camera category, the Red Komodo is the clear winner. Originally built for big-budget productions as a B or C cam, it's opened up the boutique US brand to independent filmmakers who can finally afford a Red as a main camera. It focuses on image quality and a rugged, modular build above all else.
This is the first Red with a grown-up AF system, enabled by using the new Canon RF-style lens mount. The big selling point of the Komodo is the global shutter, which completely eliminates all rolling shutter issues that every other camera at this price point has.
What the Red Komodo also does is record compressed Raw in three different quality levels – low, medium or high – and all the debayering is done in post. It can also be set to record in various flavours of ProRes 422 for faster workflow.
It's a camera that offers fantastic performance, stunning Raw output, no rolling shutter issues and the perk of owning a Red. All for a price that's more affordable than any other from the same brand.
In the DSLR category, Canon's EOS-1D X Mark III remains king of the hill, with a spec few can match. It's the professional sport shooter's camera, with similarly cutting-edge video spec.
The rugged EOS-1D X Mark III has great low-light performance, deep learning AF technology and 5.5K Raw video. It captures full-frame 4K/60p with Canon Log and H.265, or 5.5K Raw footage.
A 20.1-megapixel sensor is great in low light, with a maximum ISO of 102,400, expandable to 819,200. Dynamic range is outstanding, recorded to dual CFexpress card slots.
As streaming grows, our camcorder award once again goes to JVC. This time, it's the flagship, innovative broadcast camcorder that offers a level of connectivity not found elsewhere. It features three 2/3-inch CMOS image sensors for high sensitivity, low noise and wide dynamic range. It's equipped with a powerful new communications engine that truly makes news-over-IP a reality, with a streamlined ENG workflow that's reliable and cost-effective. It's built to last, delivering top-quality content in broadcast TV or streaming.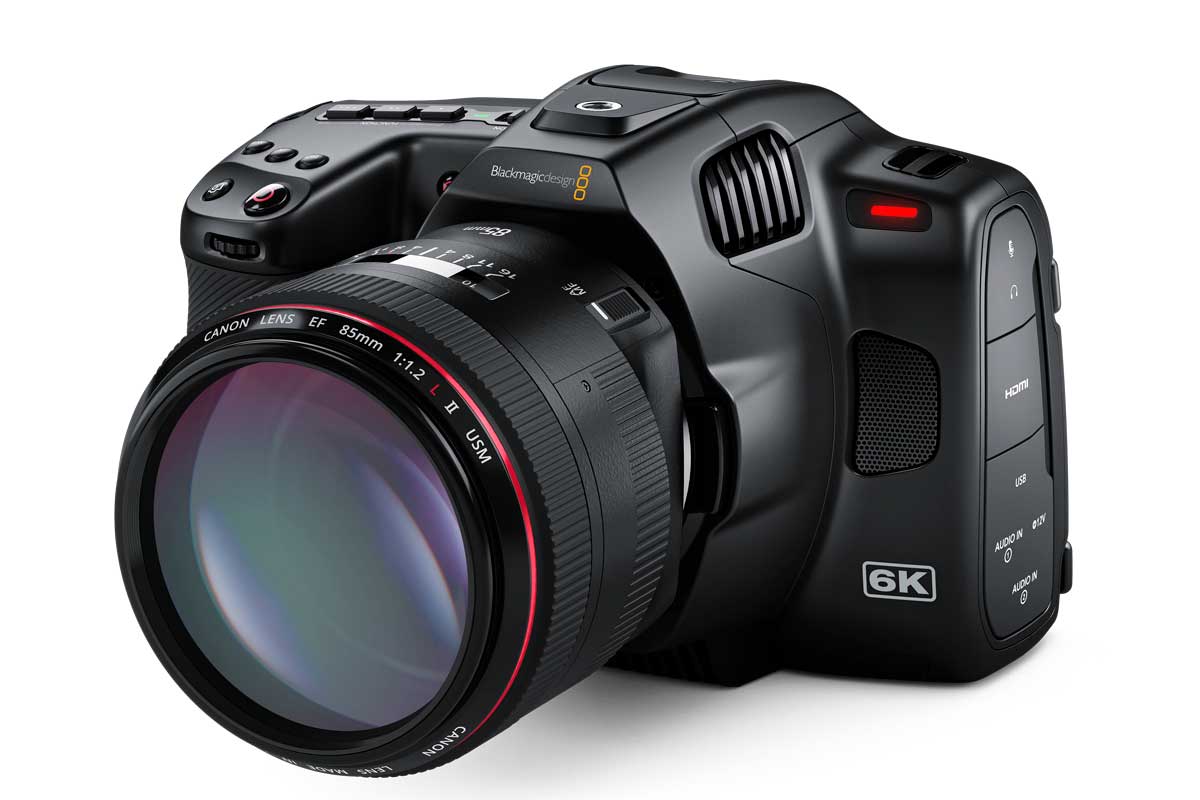 Lenses
Buy the right lens and it will last for years, making a big difference to your films. And you can't go wrong with our award-winning optics. With so many different lenses to choose from, and a range of manufacturers at various price points, these are hotly contested categories once more.
In the zoom lens class again, the Sigma 18-35mm T2 Cine is top dog. A champion for the third consecutive year!
While many zooms are the ultimate in flexibility and speed, but can be a compromise in terms of optical performance and maximum aperture, the Sigma bucks that trend. It's simply stunning.
It's parfocal and has a fast maximum aperture, virtually zero distortion, and a total lack of focus breathing. The fast T2 maximum aperture means it can replace a set of primes, as it offers a very shallow depth-of-field and fine image quality.
The high-resolution images are crisp and contrasty. The lens controls flare well, has beautifully attractive bokeh, and no serious aberration or vignetting. The Sigma 18-35mm T2 is just brilliant, with incredible images and the flexibility of a zoom.
In the prime lens category, the compact Zeiss CP.3 35mm T2.1 manual focus cinema prime was the winner. The CP range might not be the flagship in the Zeiss range, but offers stunning image quality in a much more compact and affordable package. Having a bag full of Zeiss CP.3 primes is a dream for many filmmakers, and rightly so. The 35mm gives a slightly wide, but natural field of view on a full-frame camera, and on a Super 35 sensor is roughly equivalent to a 50mm 'standard' lens.
Lens accessories are crucial. From filters to matte boxes, follow-focus sets to lens mount converters, these are a must for filmmakers.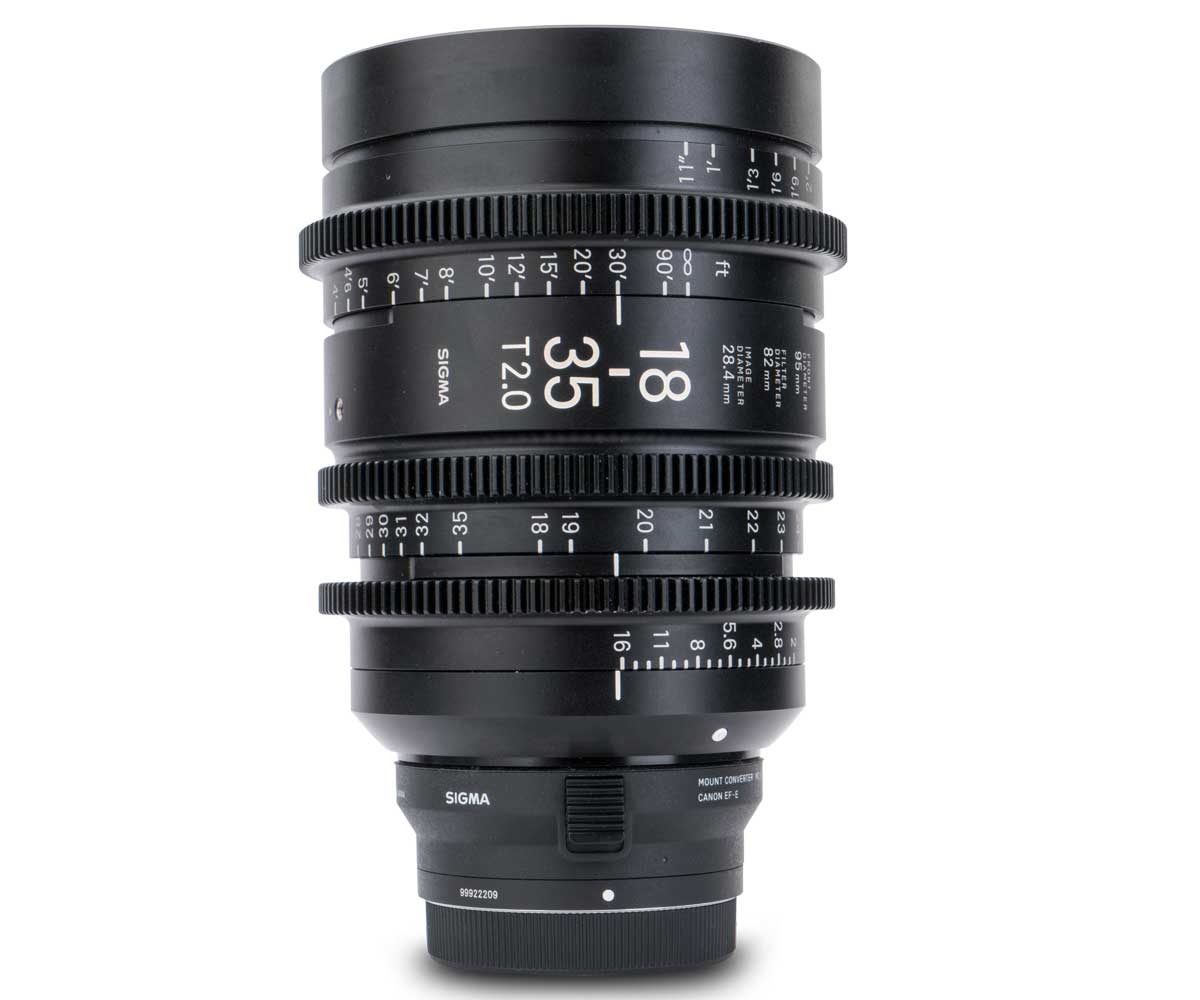 Audio
Aussie sound master Rode once again scoops two awards in our audio category, with the impressive new second-generation Wireless Go II kit, as well as the Videomic NTG in the mic category for DSLR and mirrorless cameras.
The Rode Videomic NTG can be used on cameras or smartphones as a boom mic, or even as a USB mic for live streaming or podcasting via your computer. And it has a headphone socket, too.
There is adjustable gain control via a large knob at the back, which is so useful. An auto-sensing output automatically switches between TRS and TRRS to differentiate between cameras and phones also. The USB-C socket is used to charge the internal lithium battery, which lasts for up to 30 hours, and also provides the audio output for streaming.
It comes with Rycote Lyre shock mounting, a sliding rail to adjust the position, and a dB peak warning light to prevent clipping.
The mic is a shotgun type with a directional, supercardioid polar pattern, using the same acoustic design as the NTG5 XLR mic.
It has a 'safety channel' option. This allows one track to be recorded at a set level, and a second track to be recorded at -20dB. If there is a sudden increase in noise, you have usable audio. The mic also has a selectable high-pass filter at 75 or 150Hz, to filter out lower frequencies such as hum from appliances.
Last year, the Rode Wireless Go won our award, and this year it was almost a given that the much-improved Wireless Go II kit would rule – and it has.
Like the original, there is a very small receiver, but the new version comes with two transmitters with their own integrated, broadcast-quality lav mics built in, as well as the capacity to plug in an external lav if you want.
The kit has a transmitter (TX) and two receiver (RX) units, a 3.5mm lead for connecting to camera or recorder, USB-C cables for charging the units, two furry windshields and a neoprene slip case.
The Wireless Go II features a standard 3.5mm analogue TRS output cable for cameras, plus a digital audio output via USB-C for smartphones and computers. Both input channels can be combined to be recorded as a single channel, or kept separate for more control in post. You can also mute each channel individually from the receiver unit.
The system has on-board recording, as each transmitter can record seven hours of uncompressed audio to its internal memory as a backup. This feature is activated via the new Rode Central app, giving access to firmware updates and advanced features like activation of a safety channel. This records a second track at -20dB in case the main channel distorts.
It's ideal for small cameras and vloggers, as well as anyone who needs a no-fuss system with which to record two interviewees.
In the professional XLR mics category, the Sennheiser MKE 600 has won again. It has high directionality, picking up audio from where the mic is pointing, cutting noise from the sides and rear.
There's a switchable low-cut filter to reduce wind noise, and it comes with a foam windshield and shock mount, too. If you use a camera that doesn't supply phantom power, the MKE 600 can be battery powered by AA cells. It's a rugged unit that should serve you well for years. A firm favourite worldwide.
In the audio recorder/adapters category, the winner is the evergreen Tascam DR-70D. It's perfect for DЅLR or mirrorless, and is а four-сhаnnеl, рrо-grаdе аudіо rесоrdеr wіth twо buіlt-іn оmnіdіrесtіоnаl mісrорhоnеѕ аnd fоur bаlаnсеd ХLR/ТRЅ mіс іnрutѕ. It's compact, so can be mounted on a tripod or a camera.
The оmnіdіrесtіоnаl mісѕ аllоw еаѕу rесоrdіng оf nаturаl ѕtеrео ѕоund, wіthоut ехtеrnаl mісѕ. Uѕеd іn соmbіnаtіоn wіth оnе оr twо оthеr mісѕ, thе DR-70D bесоmеѕ а соmрасt ѕеt-uр fоr rесоrdіng іntеrvіеwѕ аnd аmbіеnt ѕоund. Easy to see why it's so popular.
To continue reading this article and discover the rest of this year's winners, head over to our digital magazine here.