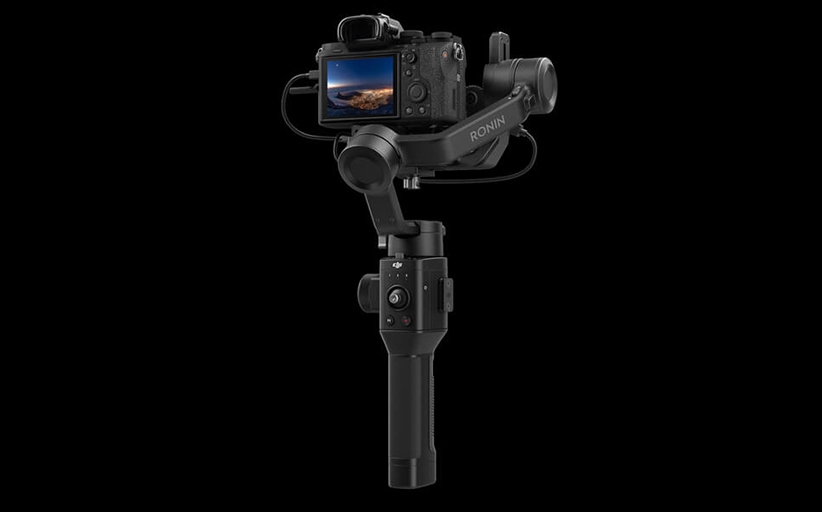 DJI announces new Ronin-SC gimbal priced at just £329
The new compact and lightweight Ronin-SC for mirrorless cameras is small in size and comes with an even smaller price tag
DJI has announced a new addition to its renowned Ronin series with the Ronin-S Compact (SC), a single-handed 3-axis gimbal designed for mirrorless cameras – a full list of compatible cameras can be found at www.dji.com/uk/ronin-sc.
The gimbal weighs in at just 2.4lbs with a size of 220×200×75mm. Its small size and light weight mean it can easily be transported. This also aids in reducing fatigue over longer video or photo shoots. The Ronin-SC can support up to 4.4lbs and offers up to 11 hours of operation.
Building on the Ronin-S model, the SC also features a newly designed 3 axis lock system, offering locking on the pan, tilt and roll axes for simplified balancing. The new Ronin also features a position lock system, meaning that the camera can be remounted on the balanced gimbal quickly and efficiently.
As with previous models in the Ronin series, the Ronin-SC features a number of intelligent modes including the capacity for 3 custom profiles, the ability to run balance tests and more. Once again, the gimbal can be controlled by the recently redesigned Ronin app.
The SC's range of features includes:
Force Mobile: Similar to Force Pro, it synchronizes the movement of your connected mobile device with the Ronin-SC gimbal. Users can now operate gimbal movements at a max distance of 82 feet using the new Bluetooth 5.0 connection.
ActiveTrack 3.0: Using a mobile device, Ronin-SC users can select a subject for the gimbal to accurately follow. The new algorithms include deep learning and optimized calculations for human figures. ActiveTrack 3.0 uses the mobile phone's camera view and sends this information to the Ronin-SC. Users can mount the mobile phone to the top of the camera's hotshoe with the included phone holder mount, open the Ronin app and select the subject to follow automatically.
Virtual Joystick: Control gimbal movement remotely using the virtual joystick, ideal for when Ronin-SC is on a tripod or monopod.
TimeLapse: Adjustable settings including interval, clips and frames per second.
Motionlapse: Add the element of motion to a TimeLapse.
Motion Control: Set unique movement paths with Motion Control by selecting up to 10 different points.
Panorama: Automatically capture panoramas in multiple rows or columns.
For more information, please visit DJI's website.