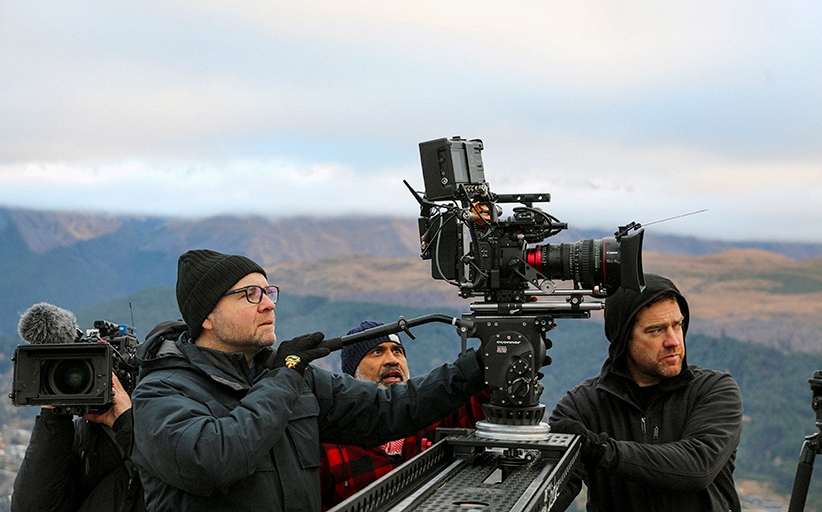 Win a Canon EOS C200
This is your chance to win a superb Canon EOS C200, worth more than £6490! Whether you're an experienced cinematographer, or looking to make the jump into professional filmmaking, the Canon EOS cinema system has got you covered – find out more and how to enter this incredible competition here

ADVERTISEMENT FEATURE
With the Canon EOS cinema system, every angle of filmmaking is covered. Canon's EOS cinema cameras offer everything you need for professional filmmaking, whether it's full-scale movie production, broadcast TV, events or documentaries. And its EOS cinema bodies are backed up by a superb range of dedicated movie lenses. Make no mistake, these are the tools that will turn your ideas into reality.
Partnering with Canon, and our sister title Definition magazine, we'll show you the cameras and lenses that will revolutionise the way you work, and find out how the world's best cinematographers are using Canon cameras and lenses to deliver their best-ever movies and TV shows.

ABOVE: Canon EOS C200
BELOW: Canon EOS C700 FF

But first, let's discover how we got here. Building on the dominance of its professional EOS stills cameras, in 2011 Canon launched its first cinema camera, the EOS C300. Quickly embraced by professional filmmakers from all disciplines, the line has expanded to four professional models, used in TV and film production worldwide. From the groundbreaking 5.9K full-frame C700 FF, built to deliver the ultimate quality demanded by the industry's best cinematographers, to the C100 Mark II, which is quick, light and the camera of choice for run-and-gun documentary makers, the system has it all.
Industry professionals know the value of good kit, and we'll bring you some of their stories in our Canon 'Every Angle Covered' campaign. Head to canoneveryanglecovered.co.uk and you'll find regularly updated interviews with Canon professional cinematographers, detailing how they get the best from their gear, and what this does to turn their creative ideas into award-winning film and TV content.
But that's not all, Canon is offering you the chance to experience the EOS cinema system by winning your very own camera – an EOS C200, worth £6499.99rsp. To enter and for full terms and conditions, visit canoneveryanglecovered.co.uk now.