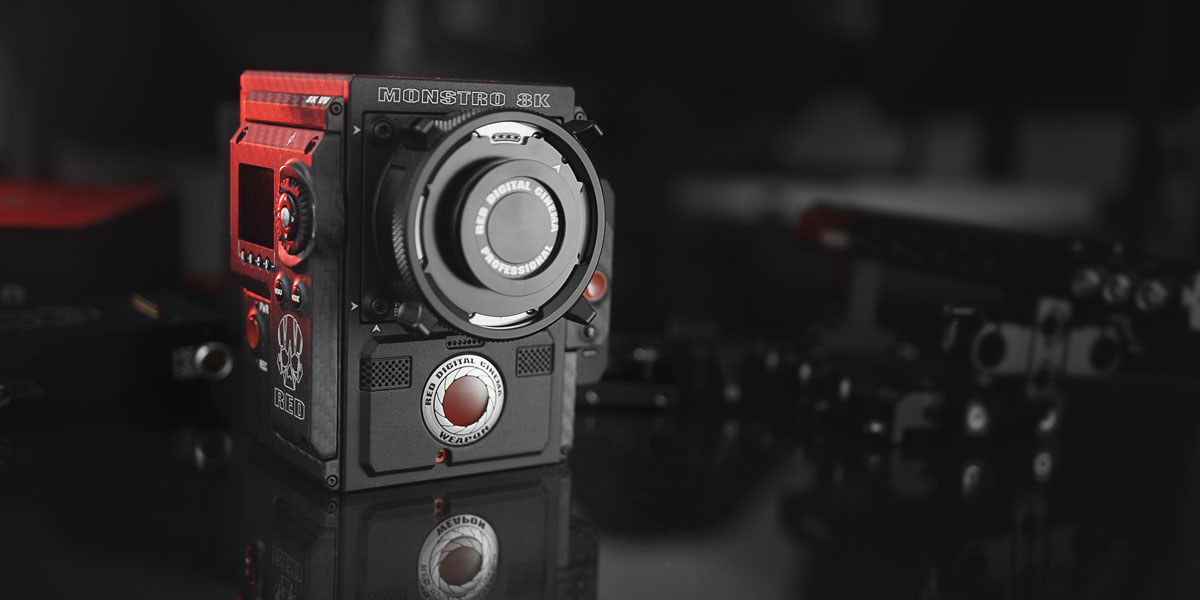 Flagships you can afford!
Posted on Apr 15, 2023 by Samara Husbands
Always dreamed of owning a top-of-the-range cinema cam? Now you can – if you buy from used gear specialist MPB 
Advertisement feature
Most filmmakers would love to own a brand-new, box-fresh, top-of-the-range cinema camera, packed with cutting-edge technology. But these marvels of engineering are so cripplingly expensive that even if they could fuel your creativity, they are often financially out of reach.
However, savvy professionals know that you can get your hands on one of these holy grail cameras and save a huge amount of dough. Buying a used flagship model is a more sustainable choice, and these crown jewel options are built to take professional punishment and will last many years. It's surprising how many current-model dream cameras are on the market, though if you go for a previous-generation model massive savings can be made. 
In the past, buying used has often been lots of hassle and potentially damaging to your mental and physical health as well as your reputation. Scammers, fake online accounts, even well-meaning private sellers could flog you a lemon with no comeback. It's not worth the risk.
So it makes sense to go with a reputable dealer that specialises in used cameras and has a team of expert staff to check all kit. Claiming bases in the UK, Germany and USA, the leader in used video and stills kit is MPB, with a slick website where you can not only buy a range of fully tested and guaranteed gear, but also sell your old kit. 
MPB has one of the biggest stocks of used equipment, loaded with the latest firmware and a six-month guarantee. It's usually around 30% cheaper than new. 
There's always a huge stock of DSLR and mirrorless cameras, lenses and accessories. But MPB has an increasingly large range of cinema cameras from the likes of Arri, Canon, Red, Sony, Blackmagic and Panasonic. And there are photos of the exact kit that's up for sale, with a detailed description of condition.
When we checked the UK site, a variety of video cameras and drones were up for sale, including an Arri Alexa Mini with viewfinder, EF and PL lens mounts and a V-Lock battery plate: all at a huge saving, less than half its price when new. It's an expense at £26,139, but still a big bargain for high-end production companies to buy into the brand that's won more Academy Awards than any other in recent years.
The Alexa Mini can record 4K UHD ProRes images, ArriRaw 2.8K or ProRes 3.2K from a sensor that is famed for its amazing colour science, natural skin tones and high dynamic range.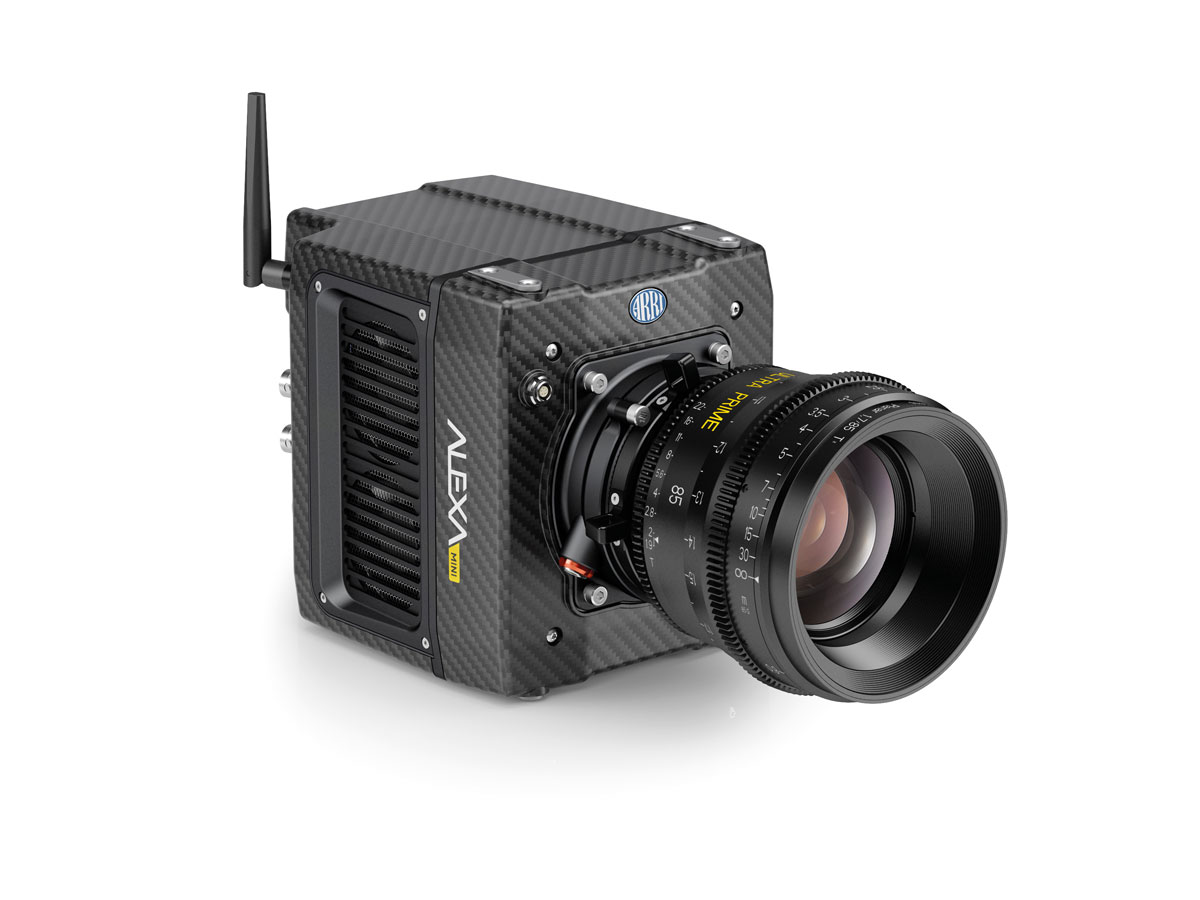 If that price is understandably a bit spicy for you, then Red is close to rivalling Arri for kudos, and MPB has a very impressive stock of the California-made cameras that pioneered use of Raw footage.
There are currently 28 used Red cameras on the UK MPB site, many featuring usually expensive accessories, all offering a serious saving over new. This includes a Monstro 8K VV, the most expensive in stock at £13,579, plus three Weapon Helium 8Ks, a Helium 8K S35, four Gemini 5K S35s and a rare Helium 8K S35 Monochrome. Add to this older-generation Red cameras like the Dragon-X 5K and 6K, Weapon MG 6K, Scarlet-X and Scarlet-W, Epic-W Helium 8K and Epic-X Dragon. Prices start at just £1800 for an older model.
All the Red cameras bring a unique look to footage, loads of dynamic range thanks to the Raw pipeline and a solid build quality that's made to take a beating from professional use. They're great buys, and most models have interchangeable lens mounts so you can fit your own glass.
When it comes to Japanese cameras, Sony is the most popular at MPB, and there's a large choice of the FS7 and FS7 Mark II Super 35 cinema cameras. The original FS7 is now a bargain from around £1400, or spend £700 more for the Mark II. There are also stocks of the legendary F5 and F55 cameras. The F55 has a global shutter, to avoid any nasty skewed lines from conventional rolling shutters.
But the newest in used Sony cinema cameras is the full-frame FX9, which has been incredibly hard to get hold of – even new. The FX9 uses an oversampled 6K Exmor R CMOS sensor to shoot 4K, and takes E-mount lenses. MPB has an excellent example in stock for £1600 less than new.
For fans of Canon's Cinema EOS range, there are lots of cameras to choose from including the current range-topping, full-frame C500 Mark II. But perhaps the best bargain is the Super 35 flagship, the EOS C300 Mark III, which has a Dual Gain Output sensor with up to 16 stops of high dynamic range for great HDR recording and low noise. The EF lens mount is also interchangeable with a PL mount, so there are hundreds of lenses you can fit. MPB has a few in stock starting at just £5089, which is more than 40% off buying brand new.
There's a selection of Panasonic cine cameras, like the EF mount Super 35 EVA1, which records in 5.7K, and the legendary Varicam LT Super 35. It shares the same sensor as the Varicam 35, which has dual-native ISO ratings of 800 and 5000. It's capable of capturing 14 stops of dynamic range when using V-Log and recording up to 60fps at 4K, and up to 240fps at 2K.
And always great value is the Blackmagic Ursa Mini Pro, available in various models including the current G2 and now the 12K version – which is in stock used and ready to ship for just £4500. That's an incredible price for a current high-end camera, almost a third off the discounted new price. With such high resolution and a body that's built to last, it's a small investment in a flagship camera that will give service for a long time. That's why buying used, high-end cameras can make so much sense.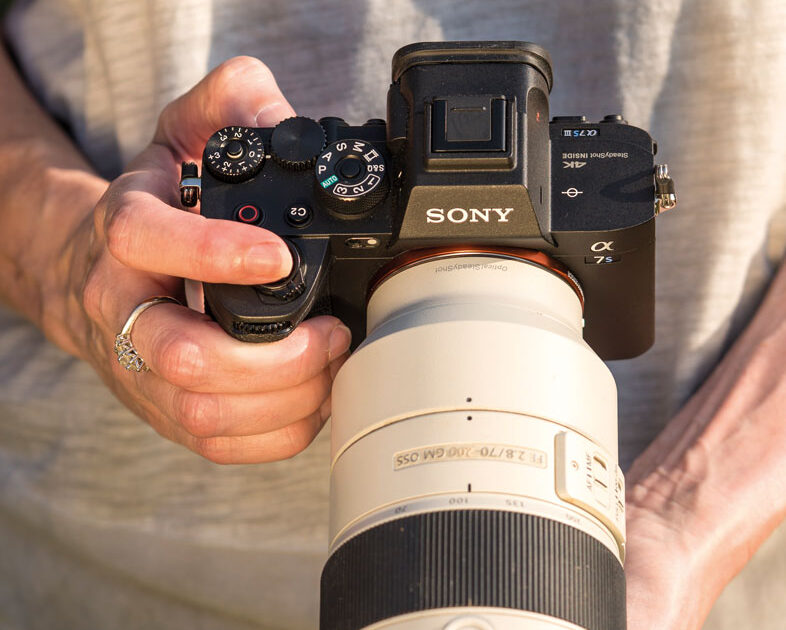 Why not go compact?
If you want a more compact camera, there are lots of flagship DSLRs and mirrorless cameras up for grabs used. In terms of filmmaking DSLRs, Canon leads the way, and MPB has used EOS-1D X Mark III bodies from £2800 and EOS 5D Mark IV from £720.
Mirrorless cameras are more popular, and there's a wide choice of Panasonic's latest full-frame range, like the flagship S1H from £1880, plus the Micro Four Thirds kingpin – the GH6 – from £1709.
Take a look at the Super 35 Fujifilm X-H2S, a stunning filmmaking tool with a stacked sensor, now in stock used from £1980.
The most popular on the site are Sony mirrorless cameras. Your choice includes the most recent A7S III flagship video-focused mirrorless from £3300, and all-rounder A1 flagship from £5000.
Canon professional models include the cinema-focused EOS R5 C from £4080, or the stacked-sensor R3 from £4700. And there are lots of stocks of Nikon's Z 7 and Z 6 full-frame mirrorless models.
Also look out for Leica SL2-S and SL2, OM System OM-1 – and even Sigma's quirky fp.
Origianlly featured in the March/April 2023 issue of Pro Moviemaker.