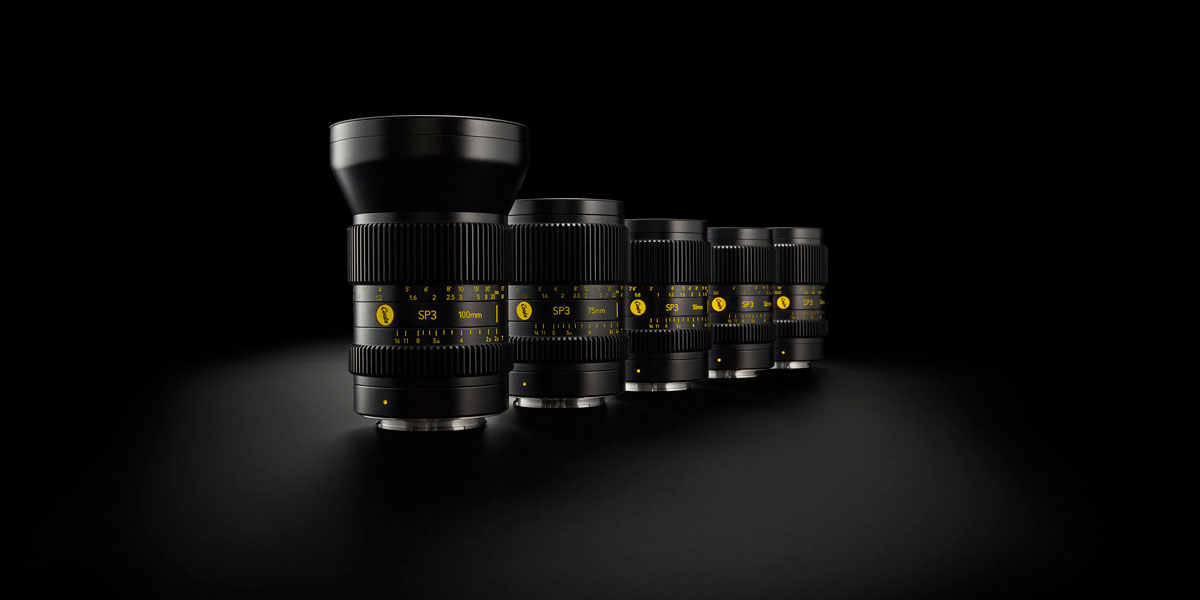 Get the cine look with SP3 prime lenses from Cooke Optics
Posted on Sep 5, 2023 by Samara Husbands
Cooke Optics provides five cinematic focal lengths for videographers working with mirrorless cameras with SP3 prime lens series release
Set to light the pro-video market on fire, the SP3 series promises to bring the cinema to mirrorless. The series features five focal lengths, a choice of user-changeable mounts and is of small, lightweight yet robust construction.
Building on the Speed Panchro legacy – notably one of the most influential lenses in film history – the new design offers optimised optics and mechanics. Promising impressive resolution where features fall-off towards the edge of the frame, which is key to attaining that cinematic look. Trademark dimensionality and contrast performance renders skin tone and character with 'The Cooke Look®'. There is also specialised cinematic optical coating that offers control of excessive flare.
The SP3s are Cooke's lightest lenses, making them a solid option for lighter gimbals and drones. The smaller form factor makes getting that cinematic look when shooting in tight or hard to reach places easier. The lenses feature a dual focus scale, and the focus and iris mechanics are aligned across the set to allow for fast lens changes while keeping focus and iris motor positions intact.
The series presents 25mm, 32mm, 50mm, 75mm and 100mm focal lengths and lenses come with E-Mount installed – RF-Mounts will be added soon. Early purchase is incentivised as fast buyers can get a set of RF mounts at no cost by following the process detailed on the packaging. L-Mount is available now as an accessory part and M-Mount will be introduced in early 2024.
Pricing and availability
The SP3 range is available worldwide from the middle of September. Bag a single lens for £3,250 and the complete set for £15,400 in a heavy-duty carry case.
For more, head to the Cooke optics website.