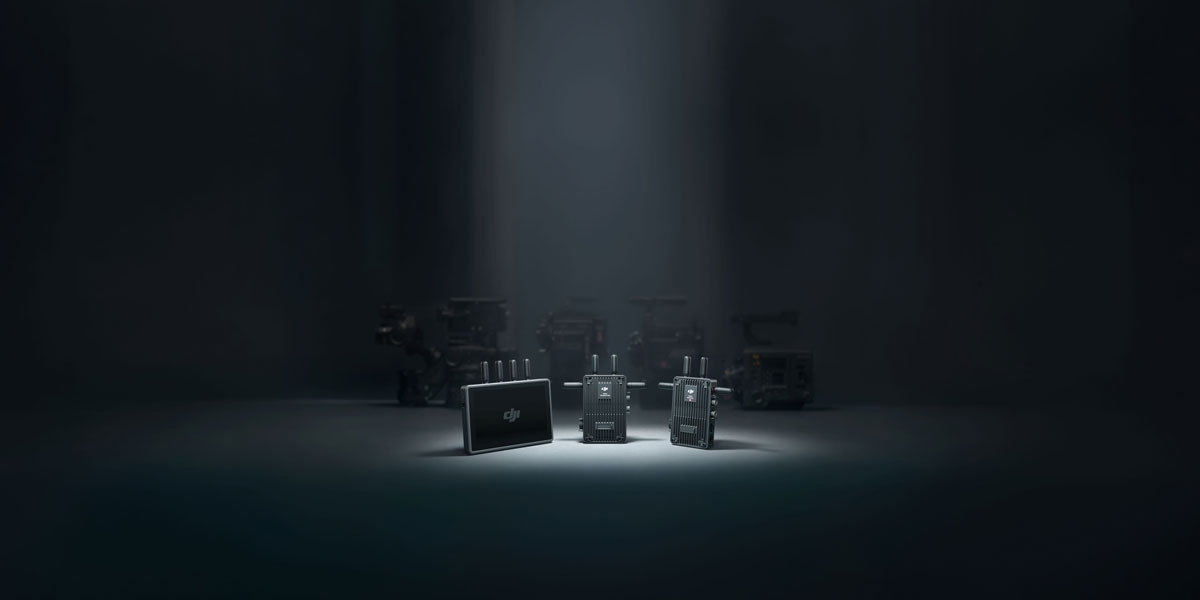 Go further with the new DJI kit
Posted on Aug 10, 2023 by Samara Husbands
DJI's new transmission enhances capabilities for cinematographers and facilitates a wider range of shooting scenarios
DJI has launched a video receiver alongside a wireless transmission system, promising to empower cinematographers with flexibility and enhanced capability. Aiming to set a new standard for extended-range stability and low-latency transmission, DJI has designed two combos for diverse shooting scenarios. "Linked to the extensive DJI PRO ecosystem, it delivers a more efficient coordinated experience", outlines production line manager, Paul Pan.
The Transmission series now offers a High-Bright Monitor Combo and a Standard Combo, so cinematographers can customise the kit to their specific needs. The High-Bright Monitor Combo integrates reception, monitoring, recording and control into one seamless solution, while the Standard Combo supports metadata transmissions via SDI and the output of fractional frame rates. This makes it a good accompaniment to production monitors.
The Standard Combo iteration also supports one transmitter with multiple receivers, offering video and audio feeds in dual transmission modes. Select Broadcast Mode for large crews and multiple teams on set, or Control Mode for advanced control options. This option enables remote control of Ronin 2, RS 3 Pro and camera focus. The Video Receiver supports voice calls, facilitating real-time, one-on-one, ultra-long-distance communication between cinematographer and director.
You can use the Video Receiver with mainstream cinema cameras, including ARRI and RED, and access comprehensive shooting data, aiming to improve workflow efficiency on set. The new additions are also engineered to be portable and efficient to set up and are compatible with a whole host of products like DJI Master Wheels and DJI Force Pro.
Price and availability
The DJI Transmission (Standard Combo) and DJI Video Receiver is available for purchase today from store.dji.com and most authorized retail partners.
The DJI Transmission (Standard Combo) retails for £1,979 and includes one DJI Video Transmitter, DJI Video Receiver, Installation Toolkit, two WB37 Intelligent Batteries, one WB37 Battery Charging Hub, as well as various cables and battery adapters. The DJI Video Receiver retails for £1,139.
**Users who have already purchased the DJI Transmission (High-Bright Monitor Combo) need to upgrade the Video Transmitter and High-Bright Remote Monitor to the firmware version 01.05.05.00 before connecting with the new DJI Video Transmitter and DJI Video Receiver in the DJI Transmission (Standard Combo).**