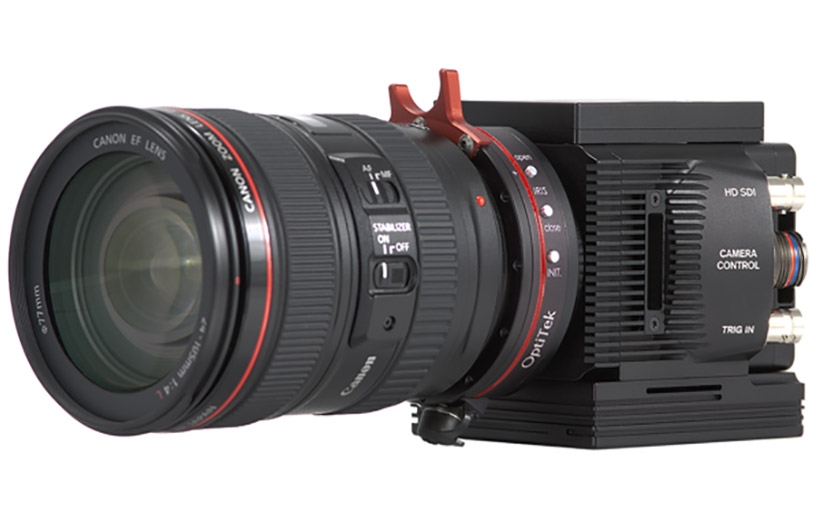 IDT camera shoots at 1000fps
IDT's super-fast O-10 4K camera shoots at up to 1000fps and has a tiny body. There's a 240GB SSD memory and a Micro Four Thirds lens mount. The official info says:
The O-10 high speed camera is compact, rugged, and has the most integrated image storage among the small form factor cameras – up to 32GB of integrated DDR.
A 240GB removable SSD comes as standard, along with 16GB DDR, HDSDI, GPS, backup battery and micro four-thirds mount.
The O-10 frames at up to 1000fps at a resolution of 3840×2400 pixels, and up to 130fps streaming continuously to SSD.
With a good choice of lens mount, and a variety of control options, the O-10 is a revolution in high speed camera for media and TV application. Very suited for use on a  quadcopter (drone) or other camera support where size and weight are critical
3840×2400 pixels at up to 1000fps
Very compact,
Very light sensitive, low noise electronics
16 or 32GB DRAM
Removable SSD memory
HDSDI video
36-bit colour
Lens mounts, CanonEOS with control from software
Controllable by :
MotionStudio – Windows 32, 64-bit OS, including Windows 10
MotionInspector – Windows, MAC, iOS
More details from IDT cameras.