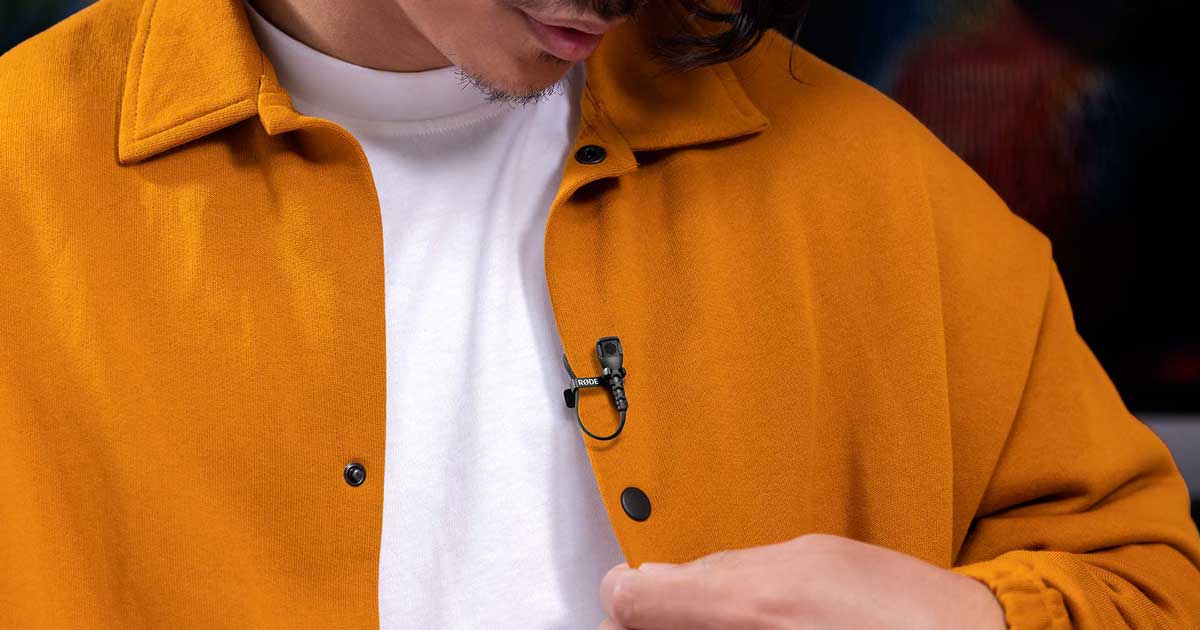 Introducing the RØDE Lavalier II microphone
Posted on Nov 26, 2021 by Alex Fice
The Lavalier II is the latest addition to RØDE's range of industry-leading compact wearable microphones
Perfect for broadcasting and filmmaking, this powerful microphone offers superior sound quality, professional features, and can meet the demands of even the most advanced audio and video applications.
It boasts a low-profile design that makes it extra discreet and easy to conceal, unlike other Lavalier microphones. It utilises state-of-the-art capsule technology and a unique form factor that allows it to be hidden within clothing and mounted on other surfaces. A flat cable connects to an ultra-compact mounting clip, making it easy to thread through clothing.
The microphone offers outstanding broadcast-grade sound with a very flat frequency response and the ability to capture rich, detailed audio. It receives sound from all directions thanks to its omnidirectional polar pattern, so you don't have to worry too much about where you place it. The Lavalier II is also a great choice for live streamers and podcasters. It pairs with a wide range of audio devices and can be linked to professional wireless microphone systems using its 3.5mm locking connector.
When you purchase a Lavalier II you will also receive a premium accessory kit including a high-quality pop filter, a mini furry windshield – an invaluable tool when shooting in outdoor environments – the compact mounting clip, a set of identification rings and a zip case for protecting the microphone and storing its accompanying accessories.
The RØDE Lavalier II microphone is available to order now for £99.00. For more information, please visit RØDE's website.