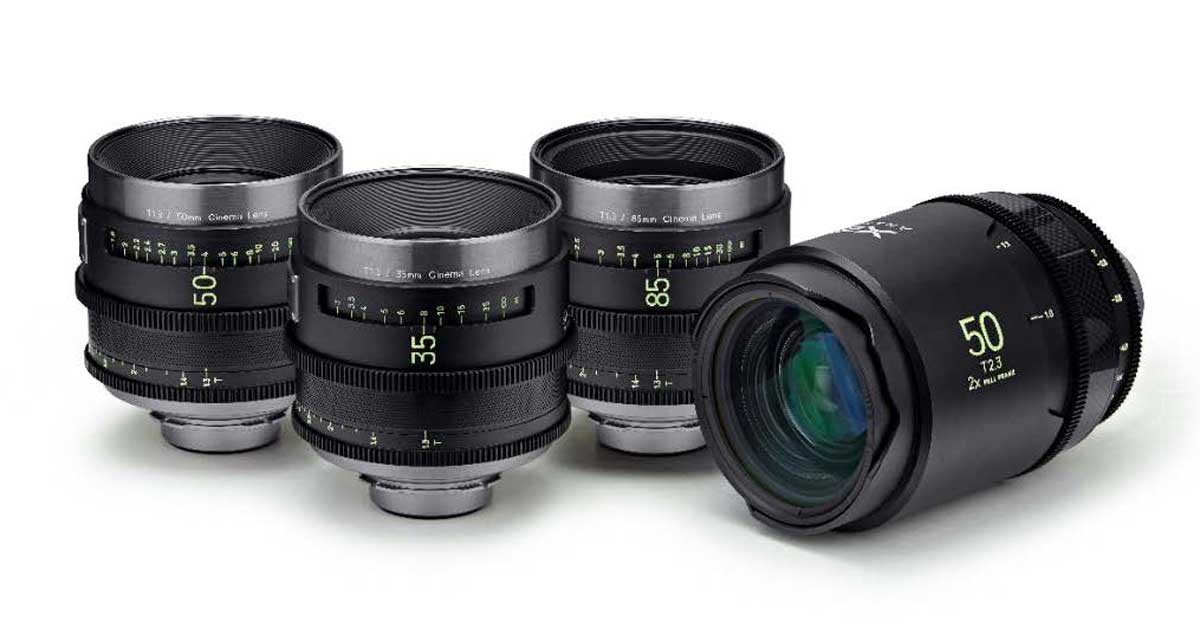 Samyang unveils XEEN Premium Lenses
Posted on Nov 26, 2021 by Alex Fice
The latest XEEN prime lenses from Samyang meet the demands of professional cinematographers and open up previously impossible shots
The first range of Samyang's XEEN cine prime lens series was first released in 2015. Today, a new premium XEEN lens line-up has been announced, including the XEEN Anamorphic 50mm T2.3 (available in PL mount only) and XEEN Meister 35mm T1.3, 50mm T1.3 and 85mm T1.3 models (available in PL mount, Sony E mount and Canon EF mount). The latest primes cover full frame and larger sensors and meet the demands of professional cinematographers.
Samyang claims that the XEEN Anamorphic 50mm T2.3 will be a game-changer for cinematography, opening up shots that weren't previously possible. The lens incorporates 15 aperture blades, enabling the lens to create beautiful bokeh effects with smooth oval shapes and evenly illuminated, blurred highlights. The lens covers 2.55:1 original cinema-scope ratio on full-frame 35mm sensors and features a Ø114mm, non-rotating front diameter that pairs well with a 4×5 Matte Box. It has ultra-bright luminous scales, which helps it to tackle dimly lit shooting environments with ease.
The XEEN Meister lenses are powerful tools for cinematographers that enable you to stay in control of flare in the image whilst maintaining contrast and keeping transmission loss to a minimum. Key features include 8K support and unique X-coating technology that allows filmmakers to play with flare and ghosting for dramatic effects. Lenses in the XEEN Meister range are colour-matched across the full range and have super-bright T-stops of T1.3. With 13 aperture blades, these lenses are also capable of producing smooth bokeh and cope extremely well in low light environments. Those who opt for the PL-mount versions will benefit from the i Technology protocol, which allows users to see and record lens metadata such as focal length, aperture and focus distance.
The Meister lenses each have 300° of focus rotation, helping to achieve accurate focus pulls. The lens has been designed with an ergonomic form that angles the focus scales in a way that makes it easier to confirm settings whilst the lens is in use.
For more information, visit Holdan's website.