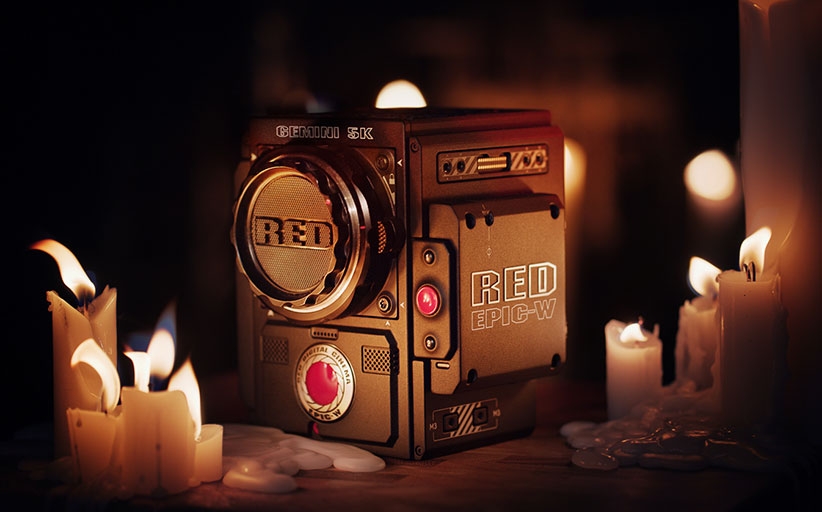 Is Red's Gemini the new king of low light?
Red hopes its new Gemini 5K Super35 sensor inside its Epic-W camera will be the king of low light as it features dual sensitivity modes, similar to the latest crop of Panasonic cameras.
The Gemini sensor offers an increased field of view at 2K and 4K resolutions compared to the higher resolution Helium sensor. And the sensor's 30.72 mm x 18 mm dimensions allow for greater anamorphic lens coverage than with Helium or Dragon.
"While the Gemini sensor was developed for low-light conditions in outer space, we quickly saw there was so much more to this sensor," said Jarred Land, President of Red. "In fact, we loved the potential of this sensor so much, we wanted to evolve it to make it have a broader appeal.  As a result, the Epic-W Gemini now sports dual-sensitivity modes. It still has the low-light performance mode, but also has a default, standard mode that allows you to shoot in brighter conditions."
The new camera is built on Red's current compact DSMC2 platform, captures 5K full format motion at up to 96fps along with incredibly fast data speeds of up to 275MB/s.
Like all of RED's DSMC2 cameras, Epic-W is able to shoot simultaneous Raw and Apple ProRes or Avid DNxHD/HR recording.
Beginning at £26,000/ $24,500, the new Red Epic-W with Gemini 5K S35 sensor is available for purchase at Red.com now.