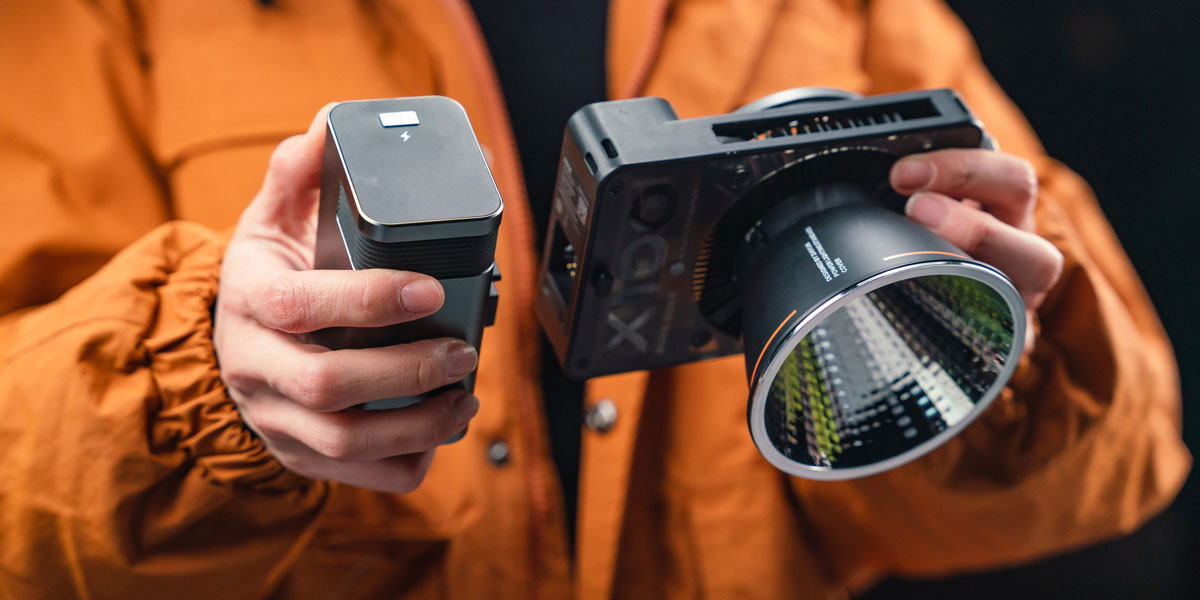 Zhiyun releases MOLUS G60 & MOLUS X100 LEDs
Posted on Mar 23, 2023 by Samara Husbands
Zhiyun has expanded its range of COB LED lights with the MOLUS G60 and MOLUS X100, aimed at professional content creators on the go
Following the launch of the FIVERAY LED lights last year, Zhiyun expands its product portfolio further with the MOLUS G60 and MOLUS X100 ultra-compact chip-on-board (COB) LED lights.
A versatile solution for any lighting situation, whether you're working as part of a small team, are a freelance creator or amateur videographer, says Zhiyun.
MOLUS G60
About the size of a Rubix cube and weighing in at 300g, the MOLUS G60 produces 60W at maximum output. It offers a flexible CCT range of 2700K – 6500K, which you can adjust via Bluetooth or on-board brightness control. Colour is rendered at CRI ≥96 and a Television Light Consistency Index (TLCI) of ≥97. The G60 is powered by a DC power adapter or USB-C.
MOLUS X100
The larger MOLUS X100 weighs 385g and delivers 100W of power, with a CCT range of 2700K-6500K. If you're a content creator on-the-go, you can switch between a grip battery, DC adapter or 100W PD fast charge.
Lighting effects can be synced with sound when turning on music mode, such as light flashes in time with gunshots. It's also possible to adjust temperature and brightness via Bluetooth and on-board controls.
Utilising the DynaVort cooling system, a gyroscope-modelled heat sink and FOC fan work to prevent overheating by controlling airflow emissions. This makes both LEDs ready for on-the-go shooting with 'flicker-free' light output.
You can control the X100 and G60, including adjustment of individual lights and group multiplier lights together, via the Zhiyun ZY Vega app.
The MOLUS G60 and MOLUS X100 LED lights are available from the end of March 2023 and come in different bundle options.
For prices, availability and further information, visit the Zhiyun website.