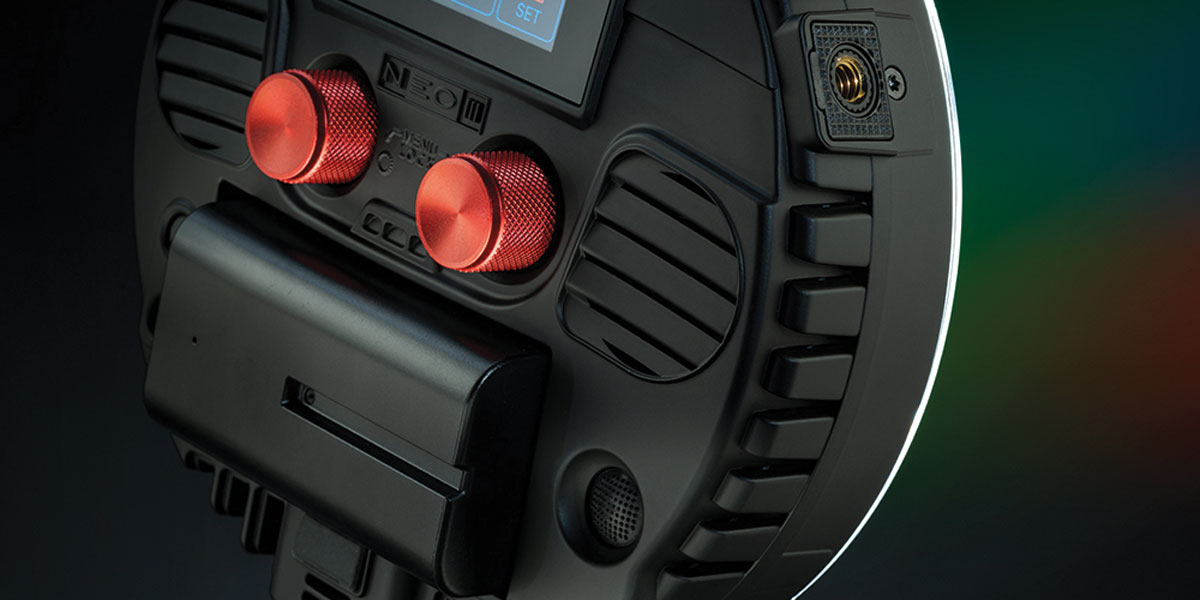 Light goes Pro
Posted on Nov 9, 2023 by Samara Husbands
Rotolight's AEOS 2 Pro swept the best light panel award in our Gear of the Year Awards 2023 – and it's not hard to see why. Powerful, portable and packed with creative potential, it's ready to revolutionise your filmmaking
Advertisement feature 
In decades gone by, cinema lighting moved through a slow and steady evolution. Then Rotolight hit the scene. The UK-based, family-owned manufacturer has made a bold rise through the ranks, introducing more than a few world-firsts and securing itself as a beloved industry leader. It hasn't bucked personal trends with the AEOS 2 Pro, either – this is a truly impressive light.
Notice its sleek, portable design. This LED panel is just shy of a foot across and only an inch deep. Powered by a 14.4v, 100W V-Lock battery, the light is cable-free, for seamless use on sets and locations. Tight spaces and travel are a cinch, but a light is only worth its weight in performance – and that's where the AEOS 2 Pro truly shines.
Despite drawing only a third of the power of its closest competitors, through refined engineering, the Rotolight hits a peak output of 11,700 lux in continuous mode, or 17,500 lux as a strobe. From 3ft with sensitivity set to ISO 100, you can stop down as far as f/13, which is enough power for a huge variety of creative needs. Illuminate interviews, small studios and product shoots with a single source.
When it comes to narrative filmmaking, there are effects to consider. The AEOS 2 Pro features Rotolight's acclaimed suite of CineSFX, emulating fire, lightning, gunshots and much more. Lighting effects that are usually challenging are achievable in moments. The same advanced RGBWW chips deliver a near-limitless colour palette and 2500 digital filters – extending also to the panel's RGB high-speed flash mode. That's good news for hybrid creatives.
The panel delivers a 50° beam angle, and an optional SmartSoft Box is available to add world-first electronic diffusion.
Throughout the range of 16.7 million colours and available looks, you can rely on the panel's TLCI 99 and CRI 95 ratings. Subjects are rendered beautifully, and post-production colour correction is drastically reduced. Streamlined editing means a greater proportion of production time can be spent on set – so in essence, this accuracy begets a more polished film.
The many advanced adjustments available in the AEOS 2 Pro become seamless when made through the built-in, full-colour touchscreen. Key features and favourite settings can be accessed immediately, while deeper menus remain easy to navigate. There's also the Rotolight app for remote operation, where you'll find full control of up to 20 panels in the palm of your hand via Wi-Fi and Bluetooth. 
Across the board, there's no misstep here. Rotolight has designed another light to be proud of in the AEOS 2 Pro – and, more importantly, one for filmmakers to get excited about. The best tools remove creative boundaries, and this professional soft light panel does exactly that. 
Originally published in the November/December 2023 issue of Pro Moviemaker.