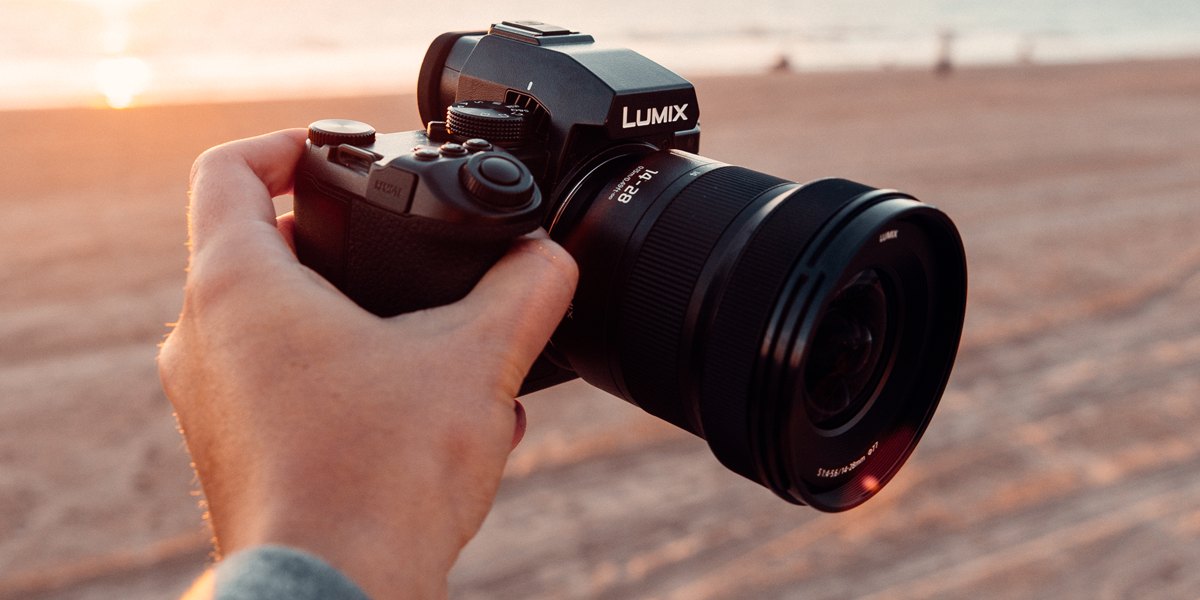 LUMIX S 14-28mm: A macro lens for all
Posted on Jan 5, 2023 by Samara Husbands
Is Panasonic's LUMIX 14-28mm F4-5.6 Macro the new standard in versatility? For landscape, portrait and macro videographers
Wiesbaden, Germany
Good news for LUMIX S Series users. You now have access to three cost-effective zoom lenses, covering the 14mm ultra wide-angle to 300mm telephoto range – the LUMIX S 14-28mm F4-5.6 Macro (S-R1428), LUMIX S 20-60mm F3.5-5.6 (S-R2060) and LUMIX S 70-300mm F4.5-5.6 Macro O.I.S (S-R70300).
The LUMIX S 14-28mm F4-5.6 Macro lens comes as part of a busy January for Panasonic, in conjunction with the release of the LUMIX S5II and S5IIX cameras. The macro lens covers every eventuality, from sweeping landscapes, expressive portraits and detailed close-up stills and video. A budget-friendly ultra-wide-angle zoom lens engineered for the L-Mount system.
Key features
14 lens elements comprise the lens, including one aspherical ED (Extra-Low Dispersion) lens, one aspherical lens, three ED lenses and one UHR (ultra-high refractive index) lens. Aspherical lenses give sharp detail and captivating bokeh, while the three ED lenses supress chromatic aberration.
The lens is quiet when working with the camera's high-speed, high-precision AF system. For the non-linear setting, focus is shifted with a variable amount according to the rotation speed of the focus ring; for the linear setting, focus is shifted with a designated amount according to the rotational quantum of the focus ring. Adjust sensitivity from 90° to 360° to gain outstanding control over focus performance.
How does it stand up to practical use?
As with most modern lenses, they are built with portability and resilience in mind. The LUMIX S is no exception. Dust- and splash resistant design makes use in harsh conditions easier, withstanding temperatures as low as -10°C. A fluorine coating on the front lens element repels oil and water, while additional filters are attached via a 77mm diameter thread.
Lightweight (345g) and portable, the F4-5.6 macro provides 0.25x (at 14mm) to 0.5x (at 28mm) macro capability. Taking advantage of the minimum focusing distance of 0.15m through its entire zoom range, it can be used for close-up shots without sacrificing bokeh.
The LUMIX S 14-28mm has something in common with its 20-60mm F3.5-5.6 counterpart – the length and position of control parts, providing practical advantages in use. The same weight and centre of gravity also joins these lenses, removing tricky balance adjustment that comes with interchanging lenses, should the camera be mounted on a gimbal.
Video performance
Professional-level features catch our attention here. Panasonic has addressed one of the major issues facing interchangeable lenses that have been designed for stills. A micro-step aperture control means exposure change is smooth, while supressing focus breathing.
Pricing and availability
The Panasonic LUMIX S 14-28mm F4-5.6 Macro is available from February 2023 for £879.99.
The lens qualifies for the LUMIX PRO programme, designed to support LUMIX users with a range of benefits.
Find out more on the Panasonic website.