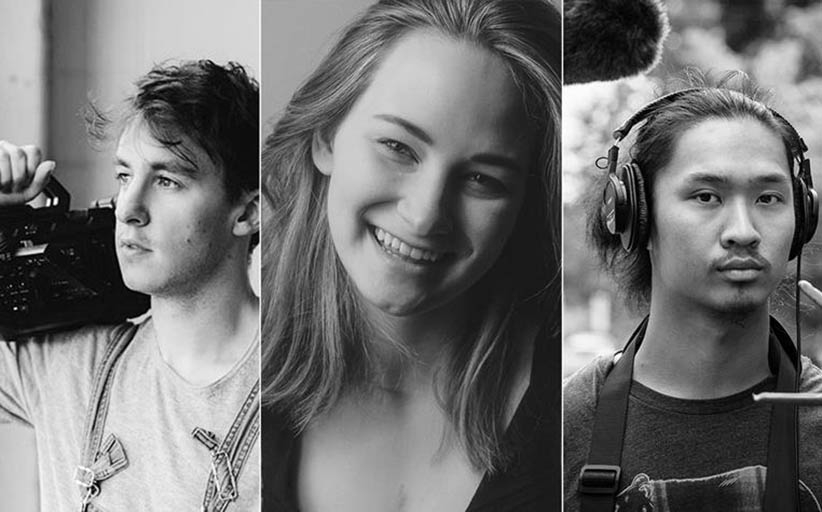 Master Your Craft 2019: Rode Microphones announces winners
Three talented young filmmakers to join Rode video team for a year-long paid internship
Last week Rode Microphones announced the winners of Master Your Craft 2019, who will commence their year-long paid filmmaking internship at the Rode HQ in Sydney in April 2020.
For the second year in a row, the quality of films submitted to the competition was so impressive that once again Rode chose three. The winners are: Catherine McCord and Newman Gan from the USA and Cielo Croci from Australia.
What is Master Your Craft?
Launched in 2018 as a new category for 'My Rode Reel', budding filmmakers were invited from anywhere in the world to submit a short film that told us about themselves and demonstrated their filmmaking skills. The prize? A 12-month paid internship at Rode.
Meet the winners:
Catherine McCord, USA
Catherine is a 19-year-old filmmaker from Virginia, USA. Since graduating from high school two years ago, she has seven short films, one of which won her Best Young Filmmaker prize in My Rode Reel 2018.
Newman Gan, USA
Newman is a 22-year-old student from Georgia, USA. A sound recordist at heart, his winning film also displayed a range of filmmaking skills and a knack for comedy.
Cielo Croci, Australia
Hailing from Melbourne, 25-year-old Cielo is the first Master Your Craft winner from Rode's homeland of Australia. His last-minute entry was anything but half-baked and he'll be joining Rode fresh from completing his Master of Film and Television.
"What I want from the internship is simple: to work with great people making great things and learn to sell stories that people actually want to listen to. There's so much noise out there in the world at the moment, especially in film, and so I hope to come out with the skills and experience to rise above that and really grab people's attention."
"We're very excited to welcome these incredible young filmmakers to the team," says Rode CEO Damien Wilson. "Our current Master Your Craft winners have had an amazing adventure at Rode shooting films, travelling and learning from our brilliant video crew."
Catherine, Newman and Cielo will join Rode in April and Master Your Craft will return in 2020.
Click here to visit the Rode Microphones website.