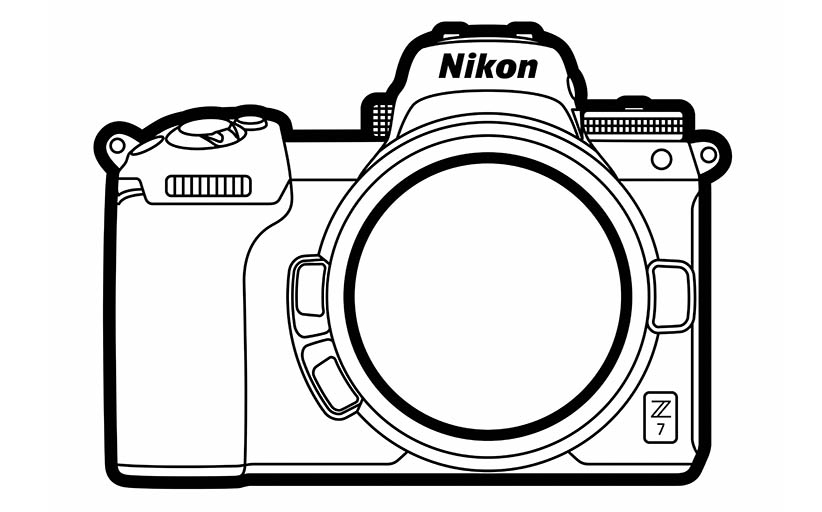 Nikon announces two firmware updates, enhancing features for Nikon Z series cameras
These firmware updates offer animal-detection AF along with a number of improvements to existing features
The updates include firmware version 3.00 for the Nikon Z 7 and Z6 full frame mirrorless cameras, and version 1.10 for the Z50 DX-format mirrorless camera.
Updating the Z 7/ Z 6 firmware to version 3.00 adds a new animal detection AF feature to the current face/eye-detection AF. While face/eye detection AF recognises human faces and eyes, animal-detection AF recognises the eyes and faces of dogs and cats for enhanced focusing. 
Animal-detection AF takes care of focus for you, so you can concentrate on framing images creatively. Subject-tracking also has been modified to function more like the 3D-tracking feature in Nikon DSLR cameras, giving greater ease of use. Support for additional CF express memory card brands has also been added.
Firmware version 1.10 for the Z 50 improves AF operation when recording self-portraits in movie mode. This improvement was made in response to user demands for the camera to maintain focus on the faces being recorded. 
Breakdown of functions improved with these firmware updates
Z 7/ Z 6 firmware version 3.00
Animal-detection AF
Animal-detection AF adds support for dogs and cats to the face and eye detection feature. When multiple animal faces or eyes are detected, the multi-selector or touch operation can be used to select the face or eye on which the camera will focus. In video recording, the faces of animals can be detected.

Increased usability for subject-tracking AF
Subject-tracking with still-image shooting in AF-C mode has been modified to give an operational feel more like 3D-tracking in Nikon DSLR cameras. The camera tracks the subject while the shutter-release button is pressed halfway, or AF-ON button is held down. Subject-tracking ends when the user takes their finger off the button and the focus point, selected before subject-tracking began, is reactivated for increased operability.
In addition, the transition from Auto-area AF display to subject selection display can be assigned to a custom control. These changes all improve subject-tracking operation and make it easier to activate and change the target subject while looking through the viewfinder.

Support for CFexpress memory cards
In addition to Sony CFexpress memory card, Type B CFexpress cards manufactured by ProGrade and Lexar will also be supported with Z 7 / Z 6 firmware version 3.00.
Z 50 firmware version 1.10
Modification of control specifications for recording self-portraits in movie mode
Currently, when self-portraits are recorded in movie mode, the focus mode is locked at AF-S mode. With the update to version 1.10, the focus mode will be locked at AF-F mode. This change improves operation by allowing the camera to maintain focus on the user's face in movie recording.
Download firmware 3.00 for the Z 7 here.
Download firmware 3.00 for the Z 6 here.
Download firmware 1.10 for the Z 50 here.
Click here to visit the Nikon website.