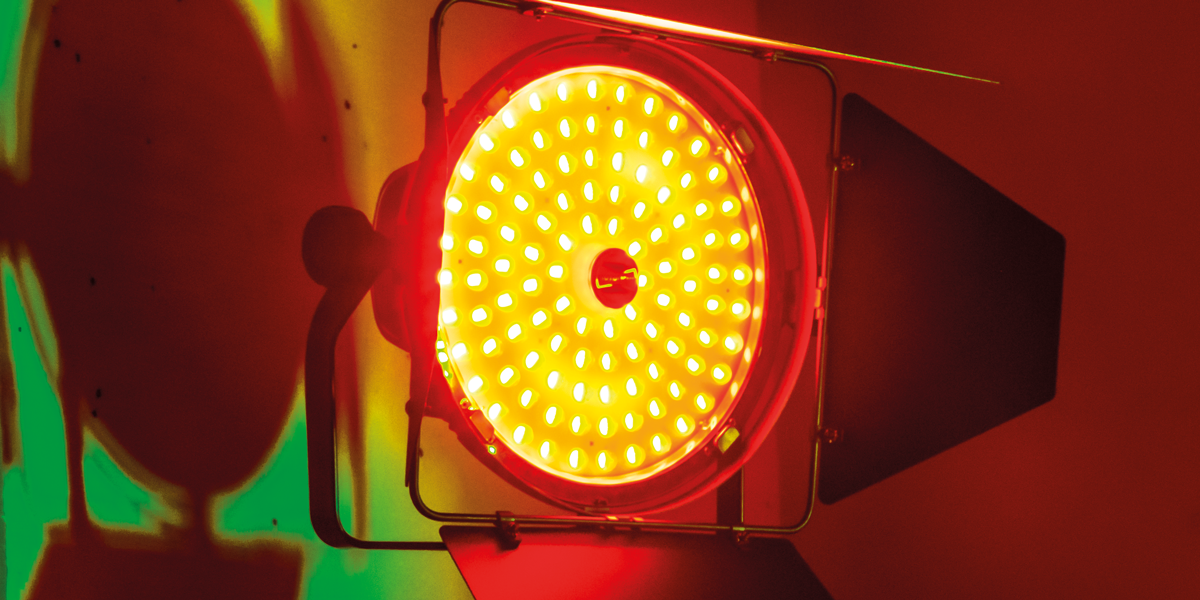 Mini Test: Rotolight AEOS & Neo Image Maker kits
Posted on Jan 7, 2023 by Samara Husbands
We test and rate Rotolight's more powerful Aeos 2 and Neo 3 Pro LED lights, the sharpest ever 24-70mm f/2.8 Sony lens and a very accessible Nanlite
Words    Adam Duckworth
When British firm Rotolight released its Neo 3 and Aeos 2 lights, we were seriously impressed. These good-value LED panels output continuous light in all colours and were the first to offer high-speed sync flash in RGBWW colours that you simply dial in. Having flash in any one of 16.7 million colours or with 2500 digital filters – and virtually zero recycle time – is ideal for shooting stills as well as video on one set. And the smaller Neo 3 was claimed to be the brightest on-camera LED light ever.
Well it's not taken long for both these lights to be upgraded to 'Pro' versions that have lots of fresh features, with the most stunning being an approximate 25% increase in power. That makes them both more usable outside when it's bright and for diffusion or funky colours, which can naturally lower the brightness. 
To look at the new fixtures, the only obvious changes are the solid aluminium dials replacing the plastic versions on Neo 3, and metallic red anodised handles are used instead of bare metal on the Aeos 2.  
A more useful change is 'quick-access' Kelvin presets in CCT mode. Instead of having to scroll through all the options, these give instant access to the most popular settings such as 5600K daylight, 3200K tungsten and a 4600K midpoint between the two.
There are also four additional special effects settings including fireworks, candle, disco and throb, plus the new Masters of Light preset packs. These include more than 100 built-in effects, gels and HSI colour settings created by many Rotolight ambassadors. You can select these from the touchscreen or via the Rotolight app, which gives an on-screen preview. They are interesting, but realistically intended more for amateur photographers.
Equally aimed at hobby snappers is the new True Aperture Dimming technology, where you set the ISO, shutter speed and subject distance. The lighting unit then calculates the aperture, eliminating the need for a light meter. But with digital cameras offering lots of ways of previewing an image, it's not totally necessary. Of more use to photographers is that there is now built-in compatibility with Godox, Profoto, Elinchrom, Neewer and Pixapro flash kits. 
Both lights retain the full-colour, two-inch touchscreen display or you can navigate by the dials on the rear panel. The touch panel is easy to use with a sensible menu structure. 
The Neo 3 is a compact, on-camera light measuring 145x50mm/5.7x2in and weighing just 354g/0.78lb. It's realistically more at home on a stand, where it can be powered by the included mains adapter or with a Sony NP-F fit battery. Its output is up from 4541 lux at 1m to 5443 lux, dimmable 0-100% and controllable in temperature across 3000-10,000K. This is very bright for such a diminutive LED. In hіgh-sрееd sуnс mode for shutter speeds up to 1/8000sec for stills, the LEDs flash and give double that output.
The Neo 3 Pro Image Maker kit comes with the light itself, battery, carry case, ball head, coldshoe and a diffuser dome which cuts about a stop of power. 
As we said when we tested the non-Pro versions, we'd recommend spending the extra for the much larger Aeos 2 Pro as it offers much more. It is significantly more expensive, but the light is larger, more powerful and has a rugged build quality. And the Image Maker kit comes with diffuser dome and yoke plus a bag, and a 95Wh V-Lock battery and charger, which is a pricey bit of kit on its own. The light has two 1/4in-20 threads to fit onto a lighting stand, but for better handling the yoke makes it easier to angle the light around. 
Pro Moviemaker rating: 9/10
 Pros: Even more light output, multi-use
 Cons: Not RBGLAC colours
See the full test in the December 2022 issue of Pro Moviemaker.