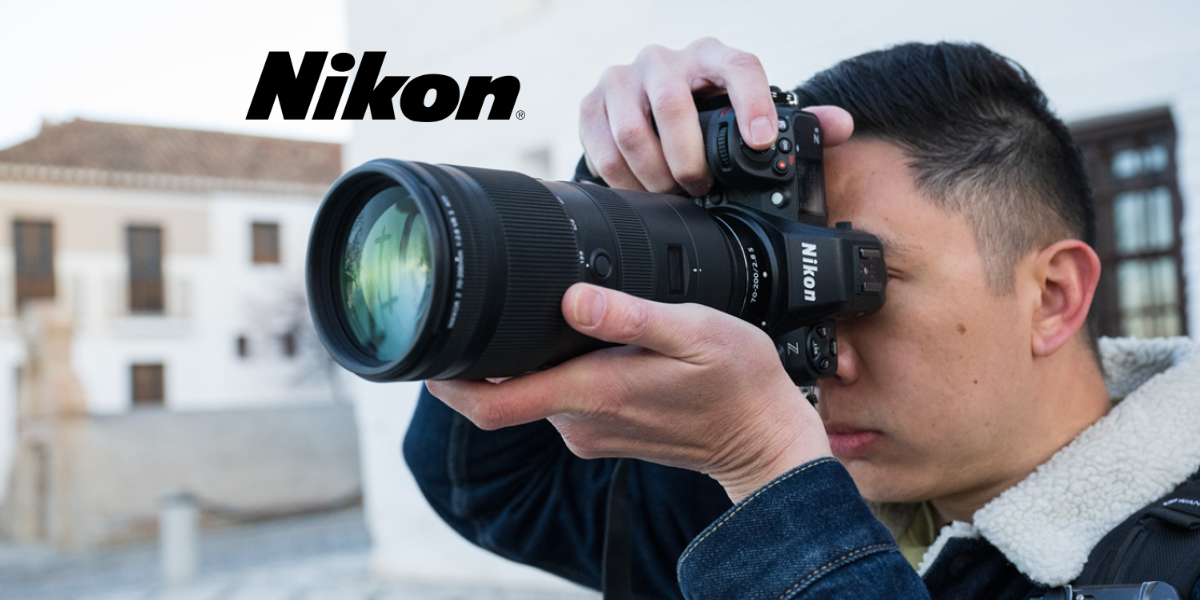 Nikon announces Z 8
Posted on May 11, 2023 by Samara Husbands
Hotly anticipated mirrorless Z 8 model will be available before the end of May – the company is confident it's going to be a major success
Following weeks of speculation, Nikon has unveiled the Z 8 – its latest, and potentially greatest, mirrorless camera. The new model borrows much from the range-topping Z 9, yet is 30% smaller and has a stills and video specification that confirms it as a hybrid powerhouse. Nikon sees the camera as being a particular hit for creatives in the wedding, portrait and corporate markets, as well as being great for wildlife and landscape photographers, plus independent and documentary filmmakers.
Hailed as the spiritual successor to the D850 DSLR, the Z 8 uses the same stacked 45.7-megapixel sensor as the flagship Z 9 along with the Expeed 7 processor to deliver impressive video and stills performance. Raw files can be recorded continuously at up 20 frames-per-second, while up to 8K/60p or 4K/120p movies can be recorded. As with the Z 9, there's no mechanical shutter, so completely silent use is possible with shutter speeds down to 1/32,000sec. Rolling shutter effects are also claimed to be minimised.
Nikon says the Z 8 offers an improved autofocusing performance compared to the Z 9. It uses the same deep-learning AI system with automatic detection and tracking of a broad range of subjects – or parts of subjects. Human eyes, faces and torsos can all be followed by the advanced system – as can entire aircraft, the fuselage or just the cockpit. A variety of creatures can also be successfully tracked.
The camera's weather-sealed body weighs 910g and provides both dual card slots and dual USB-C terminals. One card slot accepts SD media, the other takes a Type B CFexpress or XQD card. The dual USB-C terminals allow simultaneous charging and data transmission, plus the Z 8 is the first Nikon camera to support USB-C to Ethernet connectivity.
"Nikon sees the camera as being a hit for creatives in the wedding, portrait and corporate markets"
Camera gallery: Click to enlarge
The Real Live viewfinder means there's zero blackout time between rapidly recorded frames. The model also supports HEIF file format, offering more colours and detail than traditional JPEGs, without taking up any more storage space.
Users keen on astrophotography, or regularly working in low-light conditions will welcome the Z 8's illuminated buttons, warm display colours and variable viewfinder brightness. The camera also features a Starlight View option, which makes taking pictures of the night sky much easier. Flash users, meanwhile, will enjoy the extended integration with Profoto and Nissin systems thanks to the sharing of iTTL information.
For videographers, footage can be recorded in 8-bit, 10-bit or 12-bit, via MP4, MOV, N-Log, ProRes, ProRes Raw and N-Raw formats, plus there's a suite of video-centric functions including zebra stripes, waveform, timecoding and Raw Proxy files. Third-party video accessories include cages, XLR adapters, microphones and V-Mount batteries.
Speaking of power, unlike the Z 9, the Z 8 uses an EN-EL15 rechargeable cell and doesn't include an integral handgrip. A purpose-made battery grip is available, which takes two EN-EL15 cells, plus there's a remote grip – the MC-N10 – for hands-free operation of the camera. The former may be necessary to get extended recording times or day-long shooting out in the field.
The Z 8 will go on sale from 25 May, with the body retailing at £3999. A significant amount of money, but £1300 less than the Z 9 and without much of a performance compromise.
Nikon tell us that because of the pricing, it anticipates the Z 8 will prove popular and has stocked up accordingly. We'll have a full test of the new camera as soon as it becomes available!
Originally published in Issue 107 of Photography News.
For more information, head to nikon.co.uk.