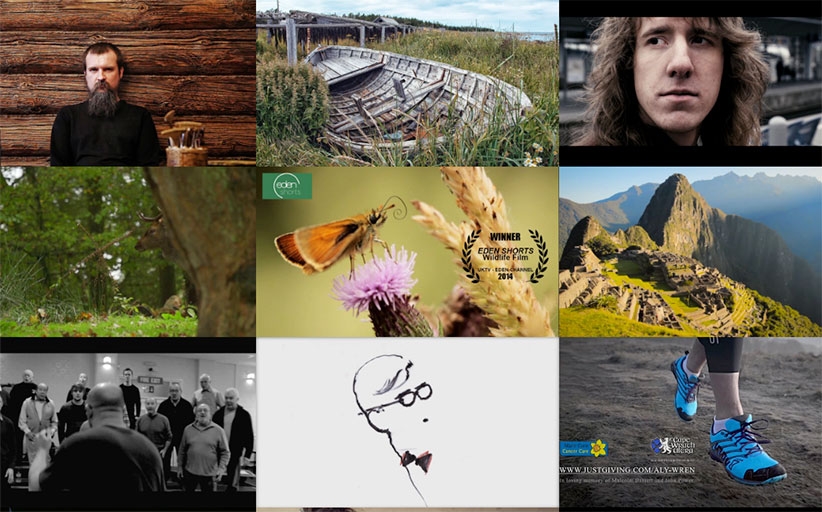 Oscar treatment and £10k for Lacie winner
Submit your short film to LaCie's new PushPlay filmmaking competition and you could win a  £10,000 production suite and a two-day mentoring session with Oscar-winning cinematographer Michael Paleodimos. 
The closing date is April 17 and a shortlist of the best films will be selected by a panel of industry experts. You can enter the Lacie #PushPlay contest here!
Lacie's information says:
We want to shine a light on the best told stories in short film format. Regardless of the genre, every short submitted will be watched in full and critiqued against some basic criteria.
Is it shorter than 20 minutes in length?
Is it emotionally engaging? Does it make us feel something?
Is it thought provoking? Does it make us think from a different perspective?
Is it innovative? Is it something we've not seen before?
Is it a great story involving compelling characters with depth?
Big budgets, famous actors and fancy special effects are cool, but not part of our criteria. submit your story to #PushPlay for a chance at a once in a lifetime experience. 
 We want to unearth the brightest short film makers and support them on their journey to greatness. We'll set up the winner of #PushPlay with a once-in-a-lifetime mentoring session and a state of the art production suite. We'll also expose their work to the global filmmaking community.
Mentor
It pays to have someone in your corner who's already walked the path. We'll set up a once-in-a-lifetime, 2 day mentoring session with Oscar winning cinematographer, Michael Paleodimos, who will provide the winning filmmaker with expert advice, guidance and hands on demonstrations to equip them with the skills needed to enhance and elevate their work.
Gear
Assembling or refreshing your filmmaking equipment is not a cheap exercise. We'll gear up the winner with a full video production suite including:
Blackmagic Video Assist 7″
Zoom H6 Portable Audio Recorder with Interchangeable Capsules
LaCie 6big 24TB
LaCie Rugged Thunderbolt3 SSD 1TB
DJI Phantom 4 Pro
MacBook Pro 15 inch TouchBar Quad i7 2.6GHz 16GB 256GB Pro 450 Silver
Blackmagic 4k Production Camera
DaVinci Resolve Studio
Exposure
We have a brand that is recognised around the world. We'll use our marketing channels to extend the reach of the #PushPlay winner's short within the global filmmaking community.