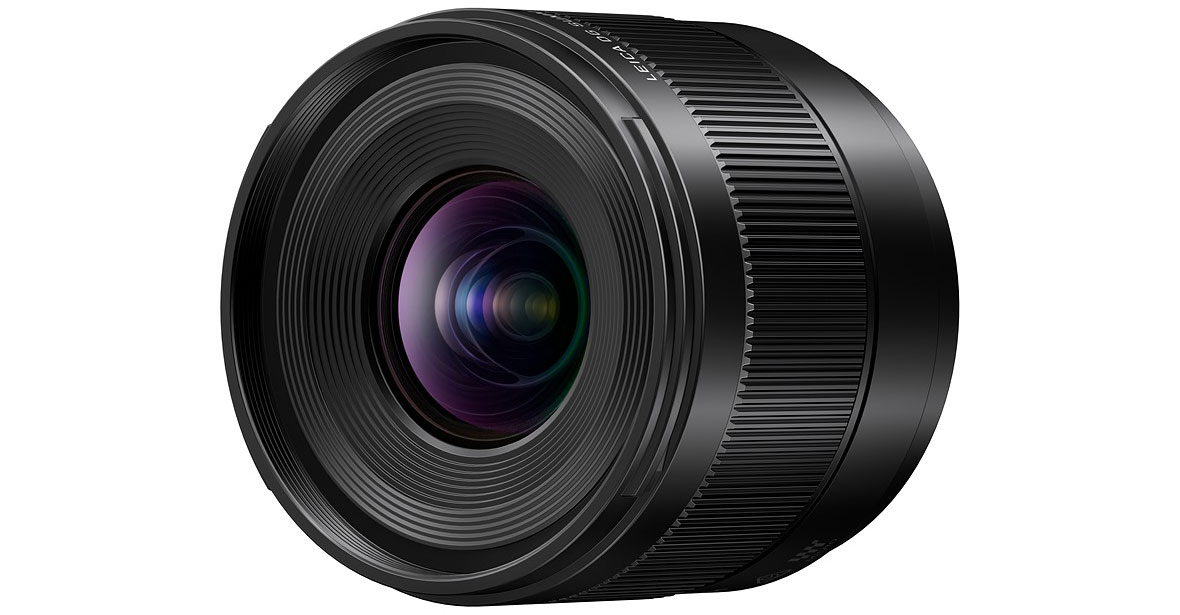 Panasonic stuns with LEICA DG SUMMILUX 9mm F1.7
Posted on May 18, 2022 by Samara Husbands
Following the Micro Four Thirds standard, Panasonic has created a dynamic and flexible camera for photographers on the go.
The new large-aperture ultra-wide fixed focal length lens LEICA DG SUMMILUX   (35mm camera equivalent: 18mm) for the LUMIX G Series is based on the Micro Four Thirds standard. With 100 years of industry experience under its belt, Panasonic ensured the F1.7's capabilities are unparalleled, with an exceptionally short focusing distance on 0.095m and an outstanding magnification ratio of 0.25x (35mm camera equivalent: 0.5x). The combination of these factors places it at the forefront of performance cameras. The F1.7 also easily clears the stringent standards laid out by LEICA, due to its ability to emphasise a subject's presence in the sweeping background, its high descriptive performance and smooth, beautiful bokeh for both still and video.
12 lens elements in nine groups come together to make up the F1.7 – this is inclusive of two aspherical lenses, two ED (Extra-Low Dispersion) lenses and one UHR (Ultra High Refractive Index) lens. These effectively suppress both axial chromatic aberration and chromatic aberration of magnification. The UHR also creates uniform image quality from the centre right out to the edges– impressive, considering the overall downsizing of the lens unit. Astigmatism is corrected with these aspherical lenses, achieving high resolving performance, and the smooth, silent operation works flawlessly alongside the camera's AF system at max.240 fps.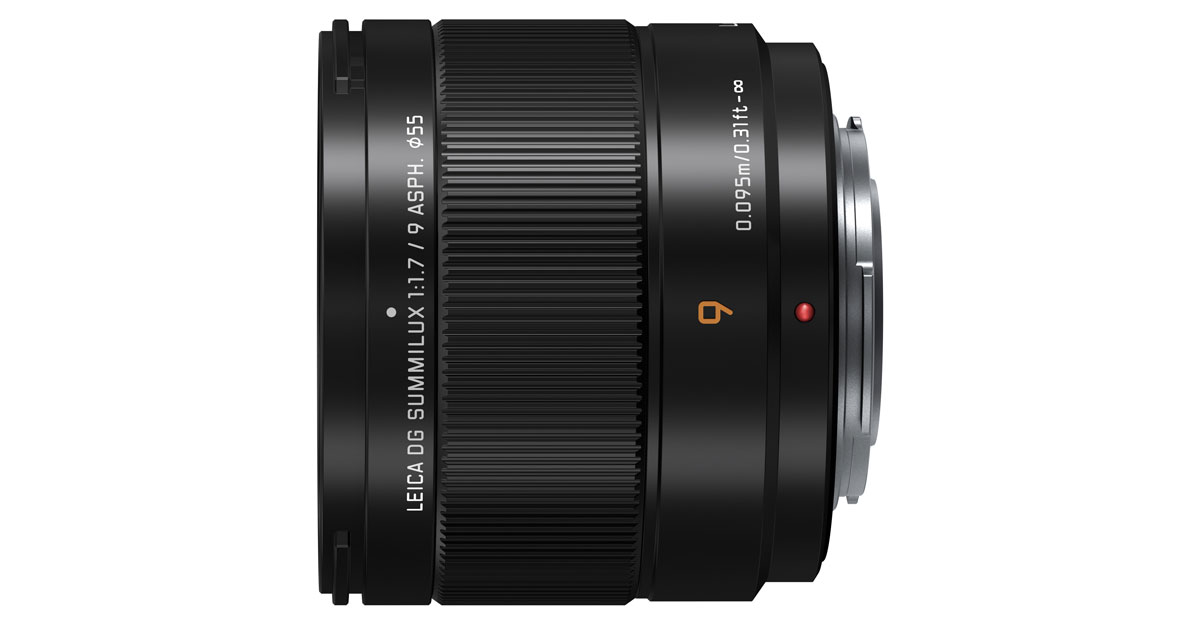 Panasonic has expertly addressed a previous issue with interchangeable lenses: focus breathing. By fitting a mechanism that suppresses this, the F1.7 excels in video recording. For the non-linear setting, focus is shifted with a variable amount according to the rotation speed of the focus ring. For the linear setting, focus is shifted with a designated amount according to the rotational quantum of the focus ring. You can even adjust the sensitivity (the amount of focus shift per rotational quantum) from 90-360° by 30° to enable intended focus operation. Together with a micro-step aperture control for smooth exposure change, professional quality video can be recorded.
Let's talk practicality. Compact in size – weighing just 130g – the LEICA F1.7 encompasses the stunning mobility of the Micro Four Thirds system. The rugged dust and splash resistant design have been engineered to withstand harsh conditions – even at minus 10°C. Making it the most reliable for shooting outdoors.
The F1.7 qualifies for the LUMIX PRO program – a programme designed to support LUMIX users, with a range of benefits in their country of residence and while travelling.
The new LEICA DG SUMMILUX 9mm F1.7 will be available from mid-June for RRP £449 / (€499 RRP in Ireland).
For more, see Panasonic's website.