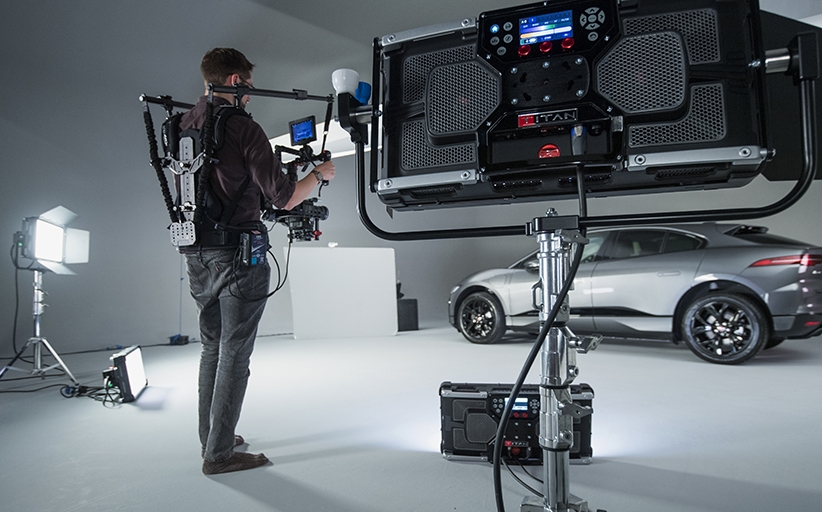 Rotolight's hugely successful Titan X2 has begun shipping globally due to unprecedented demand
The Titan X2 redefines the standard of lighting, using state of the art technology to provide unparalleled light output, outstanding colour accuracy and a suite of industry-first features
Rotolight's latest innovation, the Titan X2, has now begun shipping globally after receiving incredible pre-order demand from leading rental houses, broadcasters and cinematographers around the world.
With patent pending SmartSoft technology, lighting professionals can now electronically adjust the light's diffusion, focus and spread; providing unrivalled control whilst eliminating the need for gels. Titan X2 exemplifies ease of use and saves time on set, featuring a toughened LCD touchscreen display with an intuitive, fast and responsive user interface.
Leading DOPs and cinematographers around the world have been putting it through its paces on set. VFX veteran, Stefan Lange (Mission Impossible, Tomb Raider, Skyfall) commented:
"I love the fall off of this light. The Titan X2 is so well thought out, it's a joy to use and distinctly different from anything else on the market."
Now available to rent and purchase from some of the world's leading rental houses and integrators; the Titan X2 has received unanimous feedback:
"The Titan X2 is upping the ante; offering our clients a very unique tool to work with. Coupled with being the brightest-in-its-class, the Titan X2 is a powerful and versatile lighting solution for the cinematic and production industry," says Ken Thasan, Sales and Marketing Manager at HD Source, Canada.
Click here to find out more information about the Rotolight Titan X2.