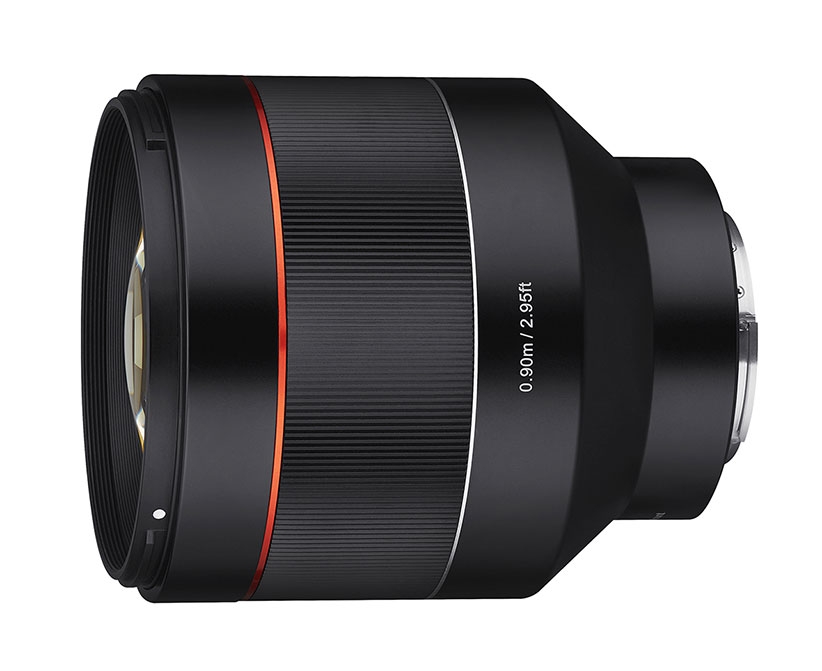 Samyang Announce New AF 85mm F1.4 FE Prime Lens for Spring 2019 Release
Samyang claim that photo enthusiasts will be "delivering sharpness with beautiful bokeh' when using the new lens.
The AF 85mm F1.4 FE will be the fourth lens introduced into the Spring 2019 collection from Samyang. Samyang's special lens polishing technology also enhances the artistry of photographers, producing beautifully soft bokeh with out-of-focus backgrounds. 
It has fast and accurate AF (autofocus) performance and superb resolution. The lens features 11 optical elements in 8 groups: 4x HR (high-resolution) glass elements allow the lens to be compact, yet able to provide outstanding resolution. 1x ED (extra-low dispersion) glass element effectively removes colour-fringing and chromatic aberration.
The AF 85mm F1.4 FE can be used in low-light situations, using shallow depth-of-field and its maximum aperture of F1.4. The bokeh helps the subject stand out and give it character. In addition, the lens structure features weather-sealing to enhance anti-dust and water-protection capabilities, enabling photographers to continue shooting, even in unpredictable conditions.
This lens will be unveiled for the first time at The Photography Show in the UK between March 16th and 19th.
For more information visit their website.