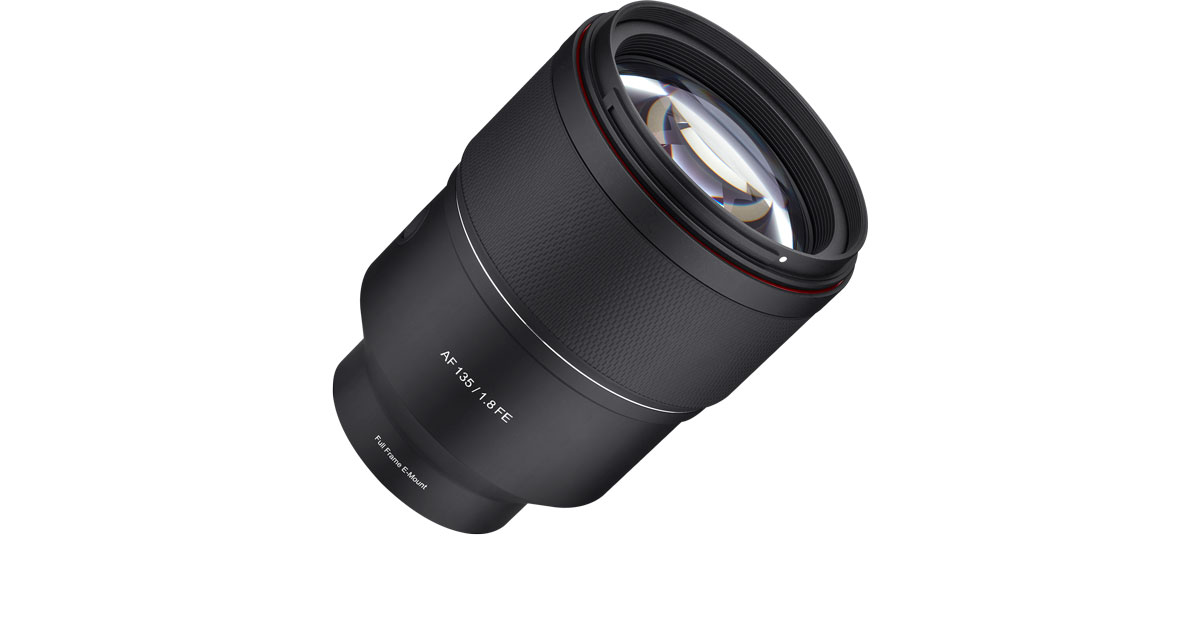 Samyang unveils AF 135mm f/1.8 FE
Posted on Jan 28, 2022 by Alex Fice
The latest lens from Samyang boasts advanced autofocus features that make it a powerful tool for tracking fast-moving subjects
The AF 135mm f/1.8 FE claims to deliver astonishing corner-to-corner resolution, with an 18.9˚ angle of view for full-frame and 12.5˚ for APS-C. It combines Sony's full-frame image sensor with a sophisticated optical design of 13 elements in 11 groups to achieve sharp, crisply defined images in all areas of the image.
The lens's large-diameter aperture allows users to capture images with a smooth background blur, making subjects pop against their background. Thanks to the incorporation of an Ultra-precision Aspherical lens. Beautiful bokeh can also be achieved when shooting portraits, close-ups or cityscapes.
The addition of autofocus is what takes this lens to a new level. Users can now track subjects quickly and accurately, without noise interference from the stepping motor when shooting video.
Other features include a Focus Hold Button, which keeps the lens locked to a set focusing distance, a Custom Switch, which allows users to adjust the aperture silently with the focus ring, and a Focus Range Limiter switch, which helps to speed up focusing once the distance between the camera operator and the subject has been established.
This lens comes with all the expected protection needed for outdoor use, including a micro-patterned rubber focus ring and a weather-proof design.
The AF 135mm f/1.8 FE prime lens completes Samyang's Auto Focus f/1. FE series, which also includes 28mm, 35mm, 45mm and 75mm lenses.
The suggested retail price of this lens is £799.
For more information, please visit Samyang's website.