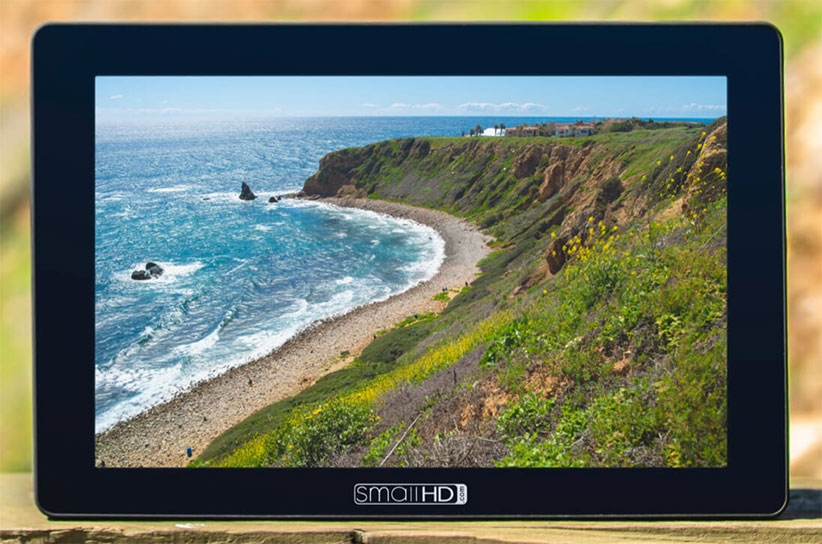 SmallHD Unveil New 702 Touch Monitor
The new 702 Touch is a professional grade on-camera monitor with cinema quality colour and daylight visibility…
The 1920×1200 resolution 7-inch Touchscreen monitor is durable without adding bulk, it's daylight viewable without consuming enormous amounts of power, and it's 100% DCI-P3 colour accurate. With flexible signal options and world-class software tools, the 702 Touch offers ultimate versatility.
The 702 Touch has an impressive blend of brightness, resolution, colour reproduction, and power efficiency. Whether in studio or outside, the image on this 7-inch touchscreen monitor is simply beautiful. 
With two 3G SDI inputs, HDMI/SDI cross-conversion, DC power input, and Sony L Series battery bracket (Gold and V-Mount available), the 702 Touch is adaptable to any workflow, large and small.
"The 702 touch is without a doubt my go-to workhorse monitor in the field. Gorgeous display, andnavigating the menu and tools by touch makesfunctionality fast and simple. Perfect design for my workflow- This may be my favorite SmallHD offering to date."
—Morgan Cooper, Cinematographer
It is available to purchase now for $1299.
For more information visit their website.