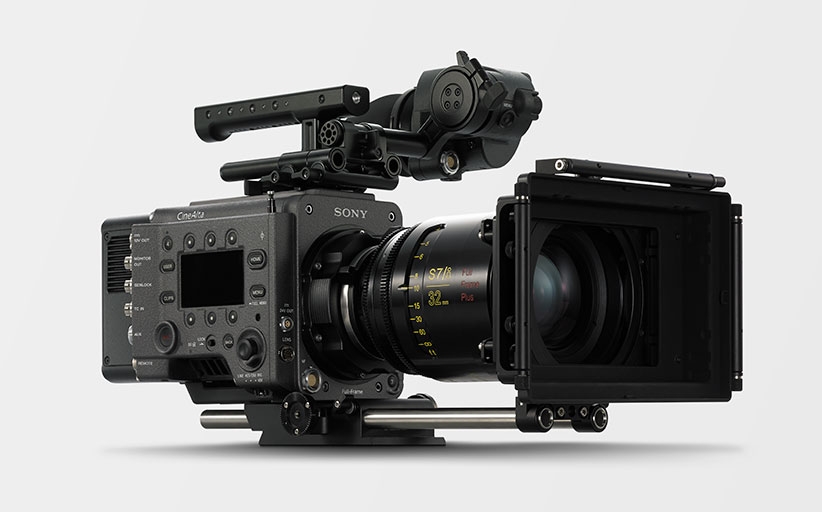 Sony Introduces HFR upgrades for Venice
Sony will be upgrading the Venice camera system to shoot 120fps frame rate at 4K, include 60fps at 6K in a new firmware update.
Sony's new firmware 4.0 introduces High Frame Rate shooting of up to 120fps at 4K, and 60fps at 6K 3:2, advanced remote-control functionalities and Cooke/i3 and Zeiss extended metadata support.
All High Frame Rates support X-OCN recording including X-OCN XT* implemented from Ver.3.0 and High Frame Rate up to 60fps support XAVC 4K and ProRes recording.
The new additional frame rates are particularly well-suited for drama, movie and commercial productions in 4K and 6K, as well as productions at 50/60p in 6K and VR productions using large viewing angle of 6K 3:2 in 60p.
Additionally, Version 4.0 of the Venice firmware will introduce:
A control protocol developed by Sony to connect Venice to a remote-control unit (RM-B750 or RM-B170) and a RCP-1500 series remote control panel. Further expanding on the camera's existing remote-control capabilities, the Venice now offers paint control, iris control, recording start/stop, clip control, and more. The upgraded remote-control function also adds new workflows to extend Venice's use in multi-camera and live production settings, such as live concerts and fashion shows.
There is also support for Cooke's /i third generation metadata Technology, /i3 and ZEISS eXtended Data technology (based on Cooke /i Technology). Extended lens metadata can now be embedded straight into a RAW/X-OCN/XAVC file and HD-SDI output without the need for additional metadata equipment. The new function allows distortion and shading caused by supported lenses to be easily rectified, significantly reducing post-production costs.
Further features include an extended Mask+Line setting in the Frame line set-up, selectable functions for the assignable buttons of the DVF-EL200 viewfinder and pure Progressive HD-SDI output in 25p and 29p.
Both the free upgrade to firmware Version 4.0 and the optional HFR licence will be available in June 2019.
To learn more about Venice visit the website.