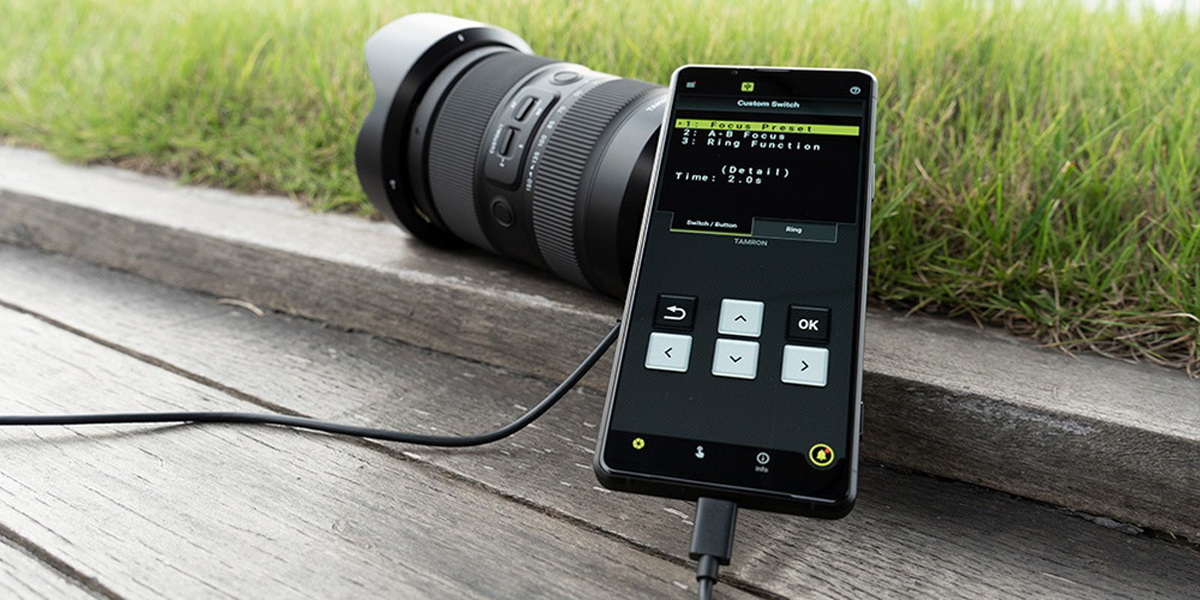 Tamron Lens Utility Mobile App for Android
Posted on Nov 29, 2022 by Samara Husbands
The dedicated app for Android smartphones and tablets expands functionality for photographers in the field
The Tamron Lens Utility Mobile for Android app is the mobile version of the dedicated computer software of the same name, which has earned cult status among many Tamron uses since its 2021 conception.
The software essentially enables the customisation of various functions of selected Tamron lenses, so the user can easily develop their own style. Since 2021, Tamron has taken customer feedback and implemented changed to streamline the process when shooting in the field. Thus the mobile app was born.
So how does it work? Using the Tamron Connection Cable (USB type-C), an Android smart device can be connected to a lens, allowing simple configuration without the need of a computer.
The A-B function that smoothly shifts the focus from one preselected subject to another can be setup without touching the lens. Expansion of functions in the future is possible to make users even more comfortable when experimenting with video production.
Tethered remote control is configured via the Remote Set Button in the application, as well as customisation of the Focus Set Button and Focus Ring.
Tamron lens firmware updates are not supported with the Mobile version, you require the Tamron Utility for the computer to do this. Also note that iOS is not yet supported.
The following Tamron lenses are compatible:
Tamron 28-75mm F/2.8 Di III VXD G2 (model A063)
Tamron 35-150mm F/2-2.8 Di III VXD (model A058)
Tamron 20-40mm F/2.8 Di III VXD (Model A062)
Tamron stresses that the app is still under development, but we're intrigued to see how it does.
For more information, head to the Tamron website.