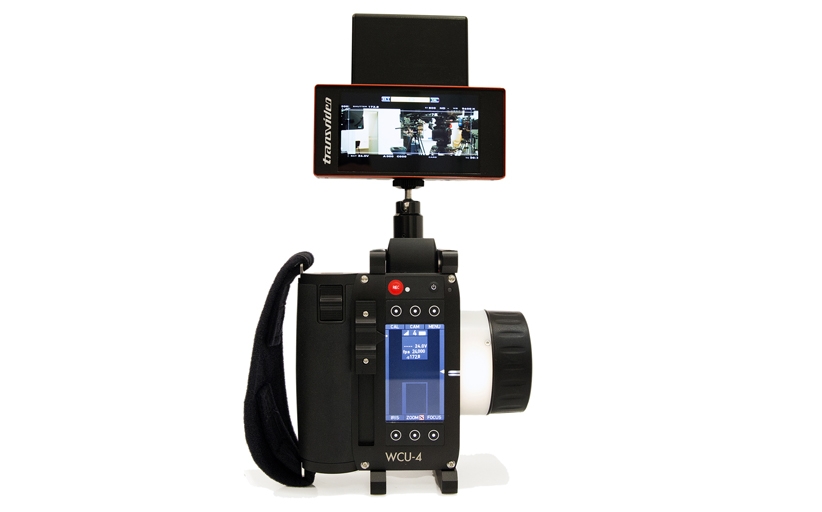 Transvideo shows off its new StarLite RF
New from Transvideo, the StarliteRF is a five-inch 3G-SDI touchscreen OLED wireless monitor-recorder with built-in receiver.
With a top-mounted antenna, totally wireless free operation and a Sony consumer battery providing the power, the product is designed to be completely portable, which makes it ideal for directors, camera assistants, focus pullers and DOPs, who can use it anywhere around the set to access what's being shot in real time.
The screen of the Starlite RF is said to feature excellent visibility even in bright conditions, while the wireless video connectivity is low loss with no delay. The monitor also has the ability to record dailies in H.264 on an SD card, and the director can then review these at the end of the day without requesting support.
Another facet of the Starlite RF is its ability to monitor and record aerial shots from drones within a range of 200 metres. It can also serve as a programme feed monitor for a Steadicam or other camera rigs and gimbals. The Titan HD2 wireless system that drives the device has been tested and proven in working television studio environments to be interference free, and will work with up to three receivers. The StarliteRF is priced at £5506/$7627.
www.transvideo.eu/starliterf