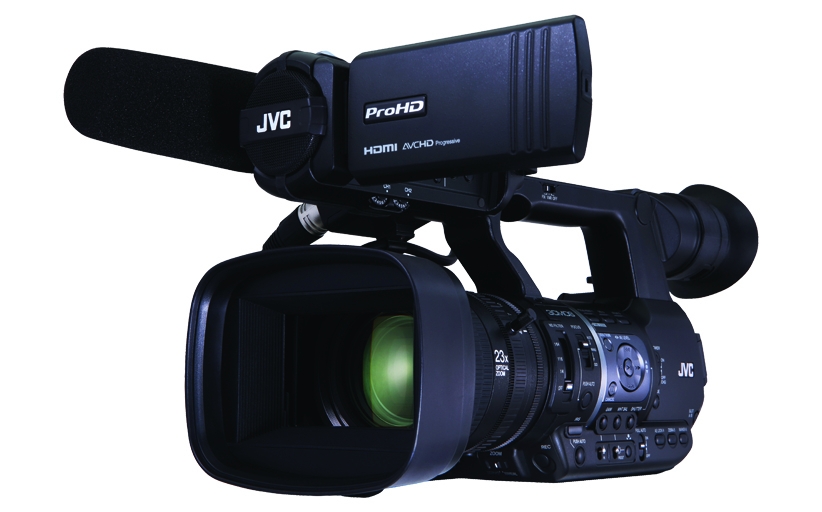 Upgrades for JVC 600 series models
JVC has upgraded two models in its 600 Series of ProHD mobile news camcorders, including the GY‑HM660, the industry's first streaming camcorder with an integrated IFB (interruptible foldback) audio channel.
Both the GY-HM660 camera, which replaces the current GY-HM650, and the GY-HM620, which replaces the GY-HM600, feature new CMOS image sensors for greater sensitivity, together with a brighter LCD for improved daylight viewing.
Both new cameras also feature three new 12-bit CMOS sensors with improved F13 (50Hz) sensitivity for superior low-light performance. There's also an upgraded 3.5in LCD, which can be swivelled for use as a talent monitor, as well as a 1.22-megapixel LCOS colour viewfinder. The integrated Fujinon 23x autofocus zoom lens offers a wide 29-667mm (35mm equivalent) focal range and includes three ND filters as well as manual zoom, focus and iris rings.
The GY-HM660 and GY-HM620 will be available in May this year, with the IFB feature available for the GY-HM660 as a free firmware update in the very near future.
www.jvcpro.co.uk