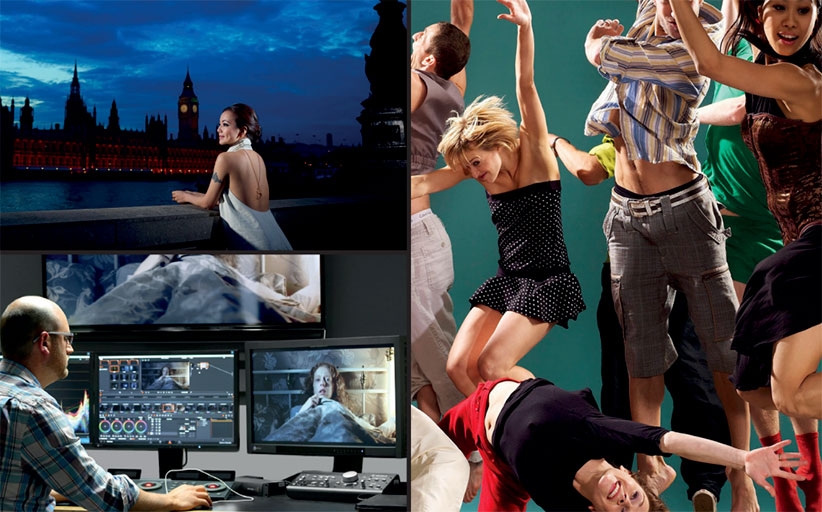 Mastering the creative workflow
The Mastering the Creative Workflow masterclass recently took place at Pinewood Studios to offer professional and budding filmmakers the ultimate creative experience. The one day event was hosted by professional filmmaker and X-Rite Coloratti, Ollie Kenchington and professional photographer and filmmaker and BenQ Ambassador, Adrian Weinbrecht.
Sponsored by Calumet and run in partnership with X-Rite, BenQ, Rogue Photographic Design and Rotolight. It gave visitors an insight into how creative professionals make use of colour management solutions and professional lighting tools for their everyday projects.
The workshop was delivered to a mixture of professionals, amateurs and hobbyists; some visitors were looking to advance their already extensive knowledge, whilst others sought to learn the basics of filmmaking and photography.
 The day consisted of four sessions:
'Small Kit Big Results', saw Adrian showing that in a photoshoot, it's not all about the size of your lights that matter, you also need to consider where you position them. Adrian demonstrated that moving a light just a few degrees or inches can make or break an image.
Watch the session below.
 In the 'Everything is Colour' session, Adrian discussed the psychological impact colour has on an image; "you have to have 100% confidence in each colour, because in the commercial world, consistency is everything". Adrian also mentioned the importance of using the X-Rite ColorChecker Passport Photo when shooting in order to create an optimal colour reference and white balance target. "Colour separates your subject from the background. Colour reinforces the message that you set by your light; your light reveals the form of the subject and sets the mood which is then reinforced by colour," Adrian told the audience.
 'Shooting and Lighting your Model' covered how to set your key, backlight and eyelight, how to position your model and the camera techniques to use when shooting. In this insightful session, Ollie also covered framing choices, mic placement and setting your exposure and custom white balancing.
'Grading and Matching Cameras in Resolve' covered primary adjustments, perfecting contrast, drawing in your audience and re-framing in post. 
As both experts are brand ambassadors; Ollie an X-Rite Coloratti and Adrian an X-Rite Coloratti and brand ambassador for BenQ and Rotolight, both were able to highlight the key products to use for optimal results during the photographic and filmmaking process.
From his professional filmmaking experience, Ollie drew on the importance of light placement and setting the background, stating "calibration and colour management starts before we hit record."
During his sessions, Ollie also demonstrated how to use the Rotolight NEO to provide a backlight during shooting. He also showed how to use the X-Rite colour management solutions to achieve perfect exposure and reduce the time spent editing in post-production.
Ollie told the crowd "We're trying to create the illusion of depth, because the whole purpose is to create something that draws our audience in, and makes them feel like they're participating in this narrative, which the most successful films achieve by bringing you in."