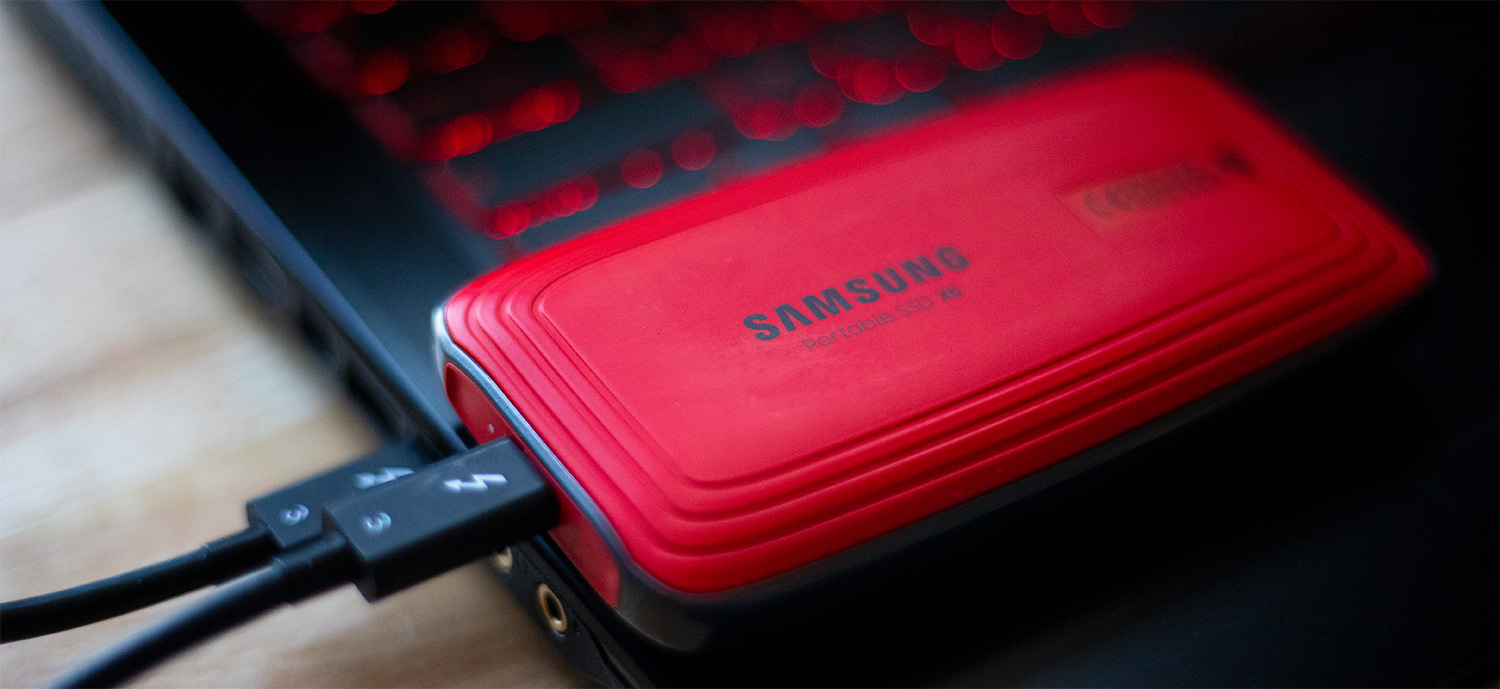 Samsung Portable SSD X5: Hitting the gas
Posted on Oct 6, 2020 by Pro Moviemaker
Harvey Beardsell, founder of Blobfish Media, takes the Samsung Portable SSD X5 for a spin and becomes an instant fan
Advertisement feature
Twenty-one-year-old Harvey Beardsell puts the young in rising young star, with four years of professional experience already under his belt. He launched and works through Blobfish Media, creating tailored video content for brand promotion, social media, entertainment and much more.
Many of his clients come from an industry close to Beardsell's heart: motocross. As such, his working environment is often far from the sterile and self-contained world of on-set productions, and so are his needs. It's no surprise, then, that he jumped at the chance to try the Samsung Portable SSD X5.
Even using the drive with 4K footage, the speed was surprising. It's by far the fastest I've used
"I've been using the Samsung Portable SSD X5 with a recent client, a high-end protection dog company, while producing social media content for them," Beardsell tells us.
"Working week-to-week, the client requires a very fast turnaround for the final edits, meaning the footage transfers simply must be fast and reliable. Plus, with the amount of social media content we shoot throughout a month, organisation and secure storage are key."
While he's eager to make the most of its other capabilities, so far, Beardsell has been using the portable drive for what it does first and foremost – serving as a powerful yet portable storage device.
"Straight out of the box it slipped seamlessly into my workflow, being used for footage transfer and storage," he explains. "A good external hard drive was perfect for this client in particular, especially given their need to rewatch previously shot footage throughout."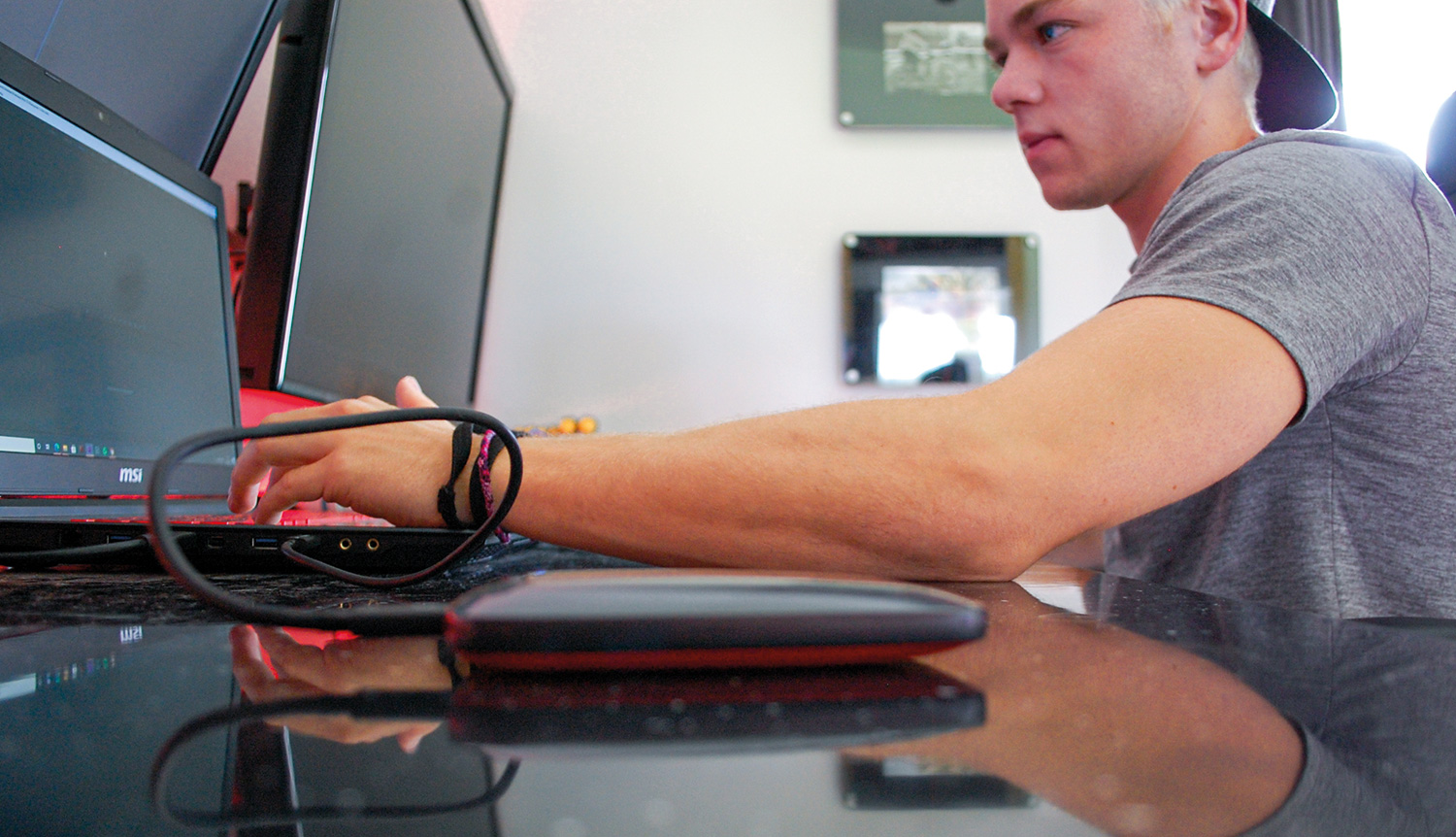 Full throttle
The Samsung Portable SSD X5 is known for its outstanding speed and Beardsell says it lived up to expectations. "Even using the drive with 4K footage, the speed was genuinely very surprising. Working off the drive into my editing software felt as though I could have been on my internal laptop drive – there was virtually no difference speed wise! This drive is by far the fastest I've used," he enthuses.
If we're talking cold, hard stats, the Samsung Portable SSD X5 offers a read speed of 2.8GB/s and a write speed of 2.3GB/s, thanks in large part to its Thunderbolt 3 interface. With the option of 2TB capacity available, you can move a lot of data very quickly indeed.
"In my typical workflow, I'll often import footage on to my laptop, do the required edit work, then put the video files on to an external hard drive for storage purposes," Beardsell continues. "With the Samsung Portable SSD X5, it's so fast and reliable that I can work straight from it without the hassle of moving files around, saving internal laptop storage. Another benefit of this is that I can show footage to clients, if needed, without having to move footage around."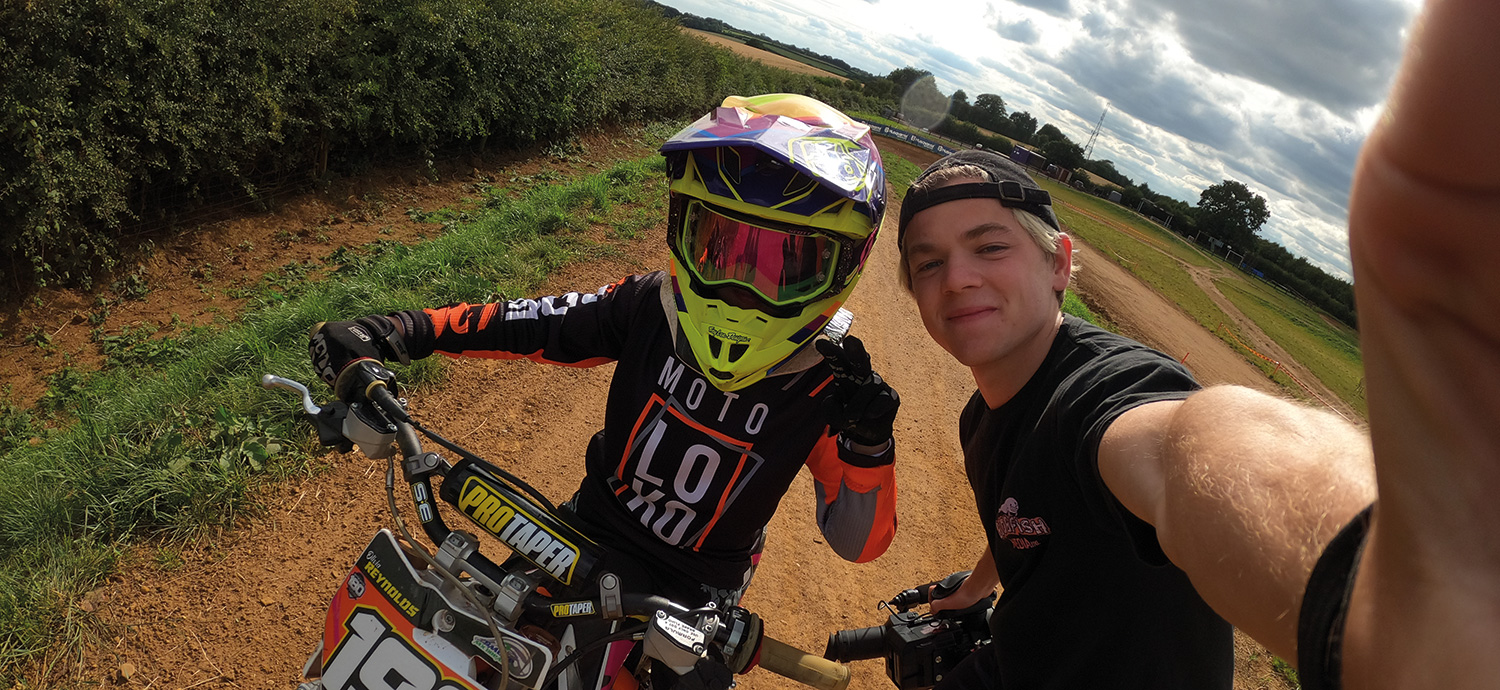 For a small operation like Blobfish Media, it's not just about convenience – time is money. "It really helps relieve the stress that can come with waiting for footage to transfer," Beardsell says. "It has also saved a lot of time during the editing process."
Beardsell concludes that, ultimately, the portable drive is very handy because it means
"I have a portable storage device without any of the negatives that would usually come with it – namely, slow speeds and a lack of reliability".
Tough and ready
We've well established that Beardsell really puts his gear through its paces in many an unorthodox shoot setting. So, how did the Samsung Portable SSD X5 fare?
"In the industries I work in, there's not a lot of time to be delicate with equipment and I've had gear fail on me because it simply can't keep up with the environment it's being used in, but this portable drive worked brilliantly," he says.
The Samsung Portable SSD X5's body contains no moving parts and it's reinforced with tough magnesium alloy. Able to withstand a drop from up to two metres, it's certainly built to last. "As careful as I try to be with my gear, it's nice to have the confidence it can take a few knocks and not fail," Beardsell enthuses.
When it comes to design, the Samsung Portable SSD X5 hasn't had to sacrifice looks for durability. With a sleek, sports car-inspired form, the portable drive undoubtedly has wide appeal, but it's no surprise it was a particular draw to a petrol-head like Beardsell.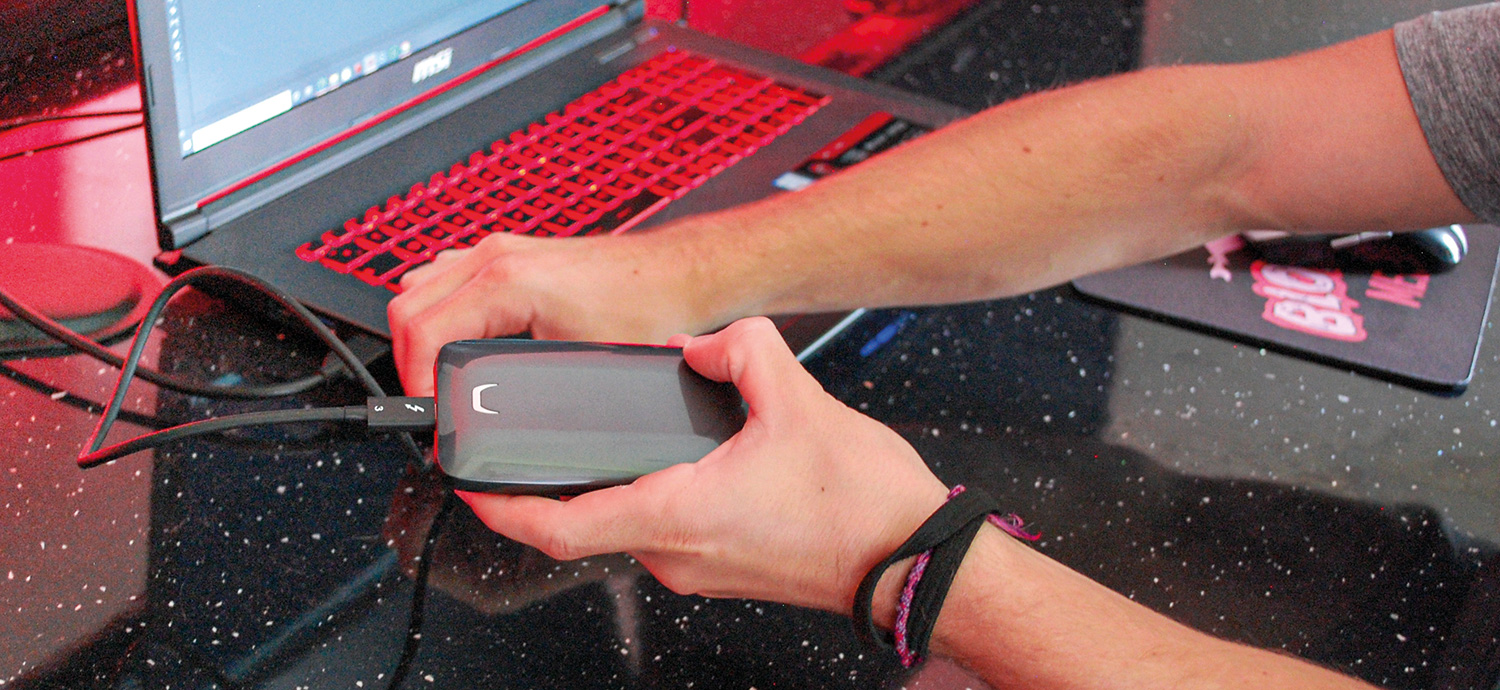 "The design is awesome. It felt like I was holding something from the future! We all tend to go for the new-age, minimalistic style in this industry, with our ultra-modern laptops and paper-thin monitors. Between uses, it's really the perfect office ornament," he says.
Beardsell rounds up his thoughts: "The Samsung Portable SSD X5 helps me tidy up my storage and editing workflow, eliminating the negatives that often come with other drives and moving footage around. It's simplified the process, even giving me the opportunity to work on projects I would otherwise avoid due to the hassle that comes with them."
For more information on the Samsung Portable SSD X5 please click here.
This article first featured in the September – October issue of Pro Moviemaker.