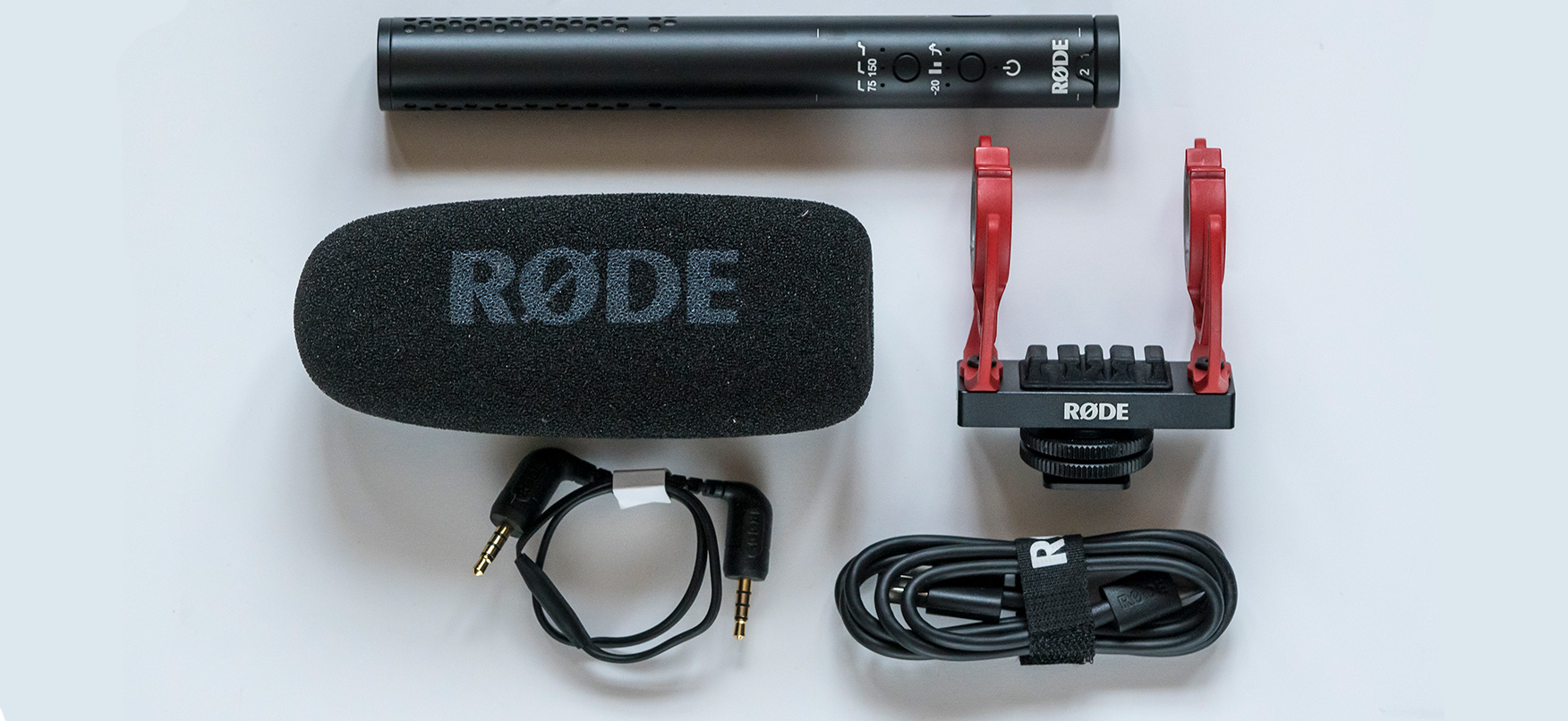 PROMM REVIEWS THE RODE VIDEOMIC NTG
Posted on Oct 2, 2020 by Pro Moviemaker
If you think the Rode VideoMic NTG is just a new and upgraded version of the ever-popular VideoMic Pro, then you are going to be pleasantly surprised
Yes, it is a much-upgraded version, with the latest Rode audio technology and more rugged, professional build quality. But instead of being just a shotgun-style mic for use on a DLSR or mirrorless camera, it's now more of a do-it-all mic that can be used on smartphones, as a boom mic or as a USB mic for livestreaming or podcasting direct to your computer. And it even has a headphone socket for monitoring.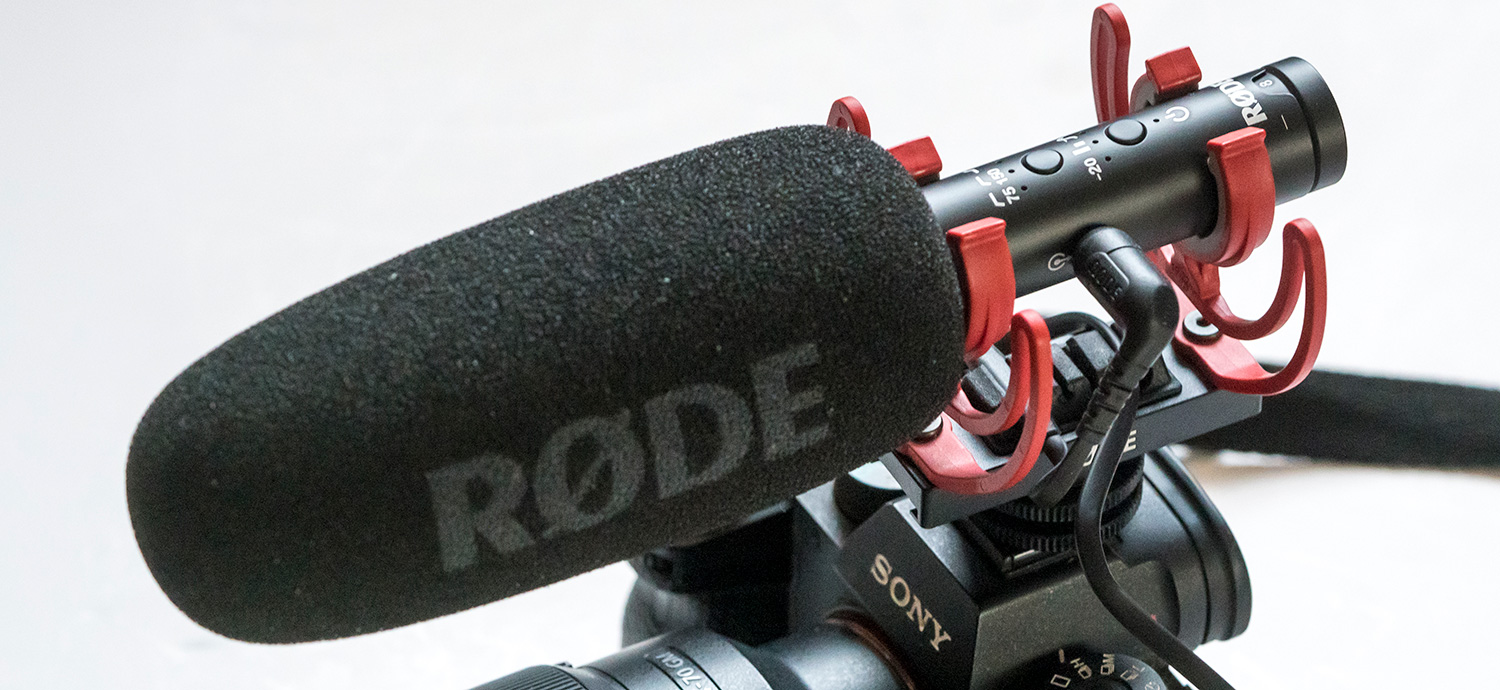 There is adjustable gain control and an auto-sensing output that automatically switches between TRS and TRRS to differentiate between cameras and phones, for example.
The USB-C socket is used to charge the internal lithium battery, which lasts for up to 30 hours, and also provides the audio output to a computer for streaming. It also allows for future firmware updates. It takes a couple of hours to charge the mic and when battery level is low, the LED under the power switch goes red, flashing when it's very low.
The mic comes with a Rycote Lyre shock mounting with a sliding rail to adjust the position and a dB peak warning light. The end of the mic has a nice big stepless dial for changing the gain. This allows the level to be set for line, mic or headphone level.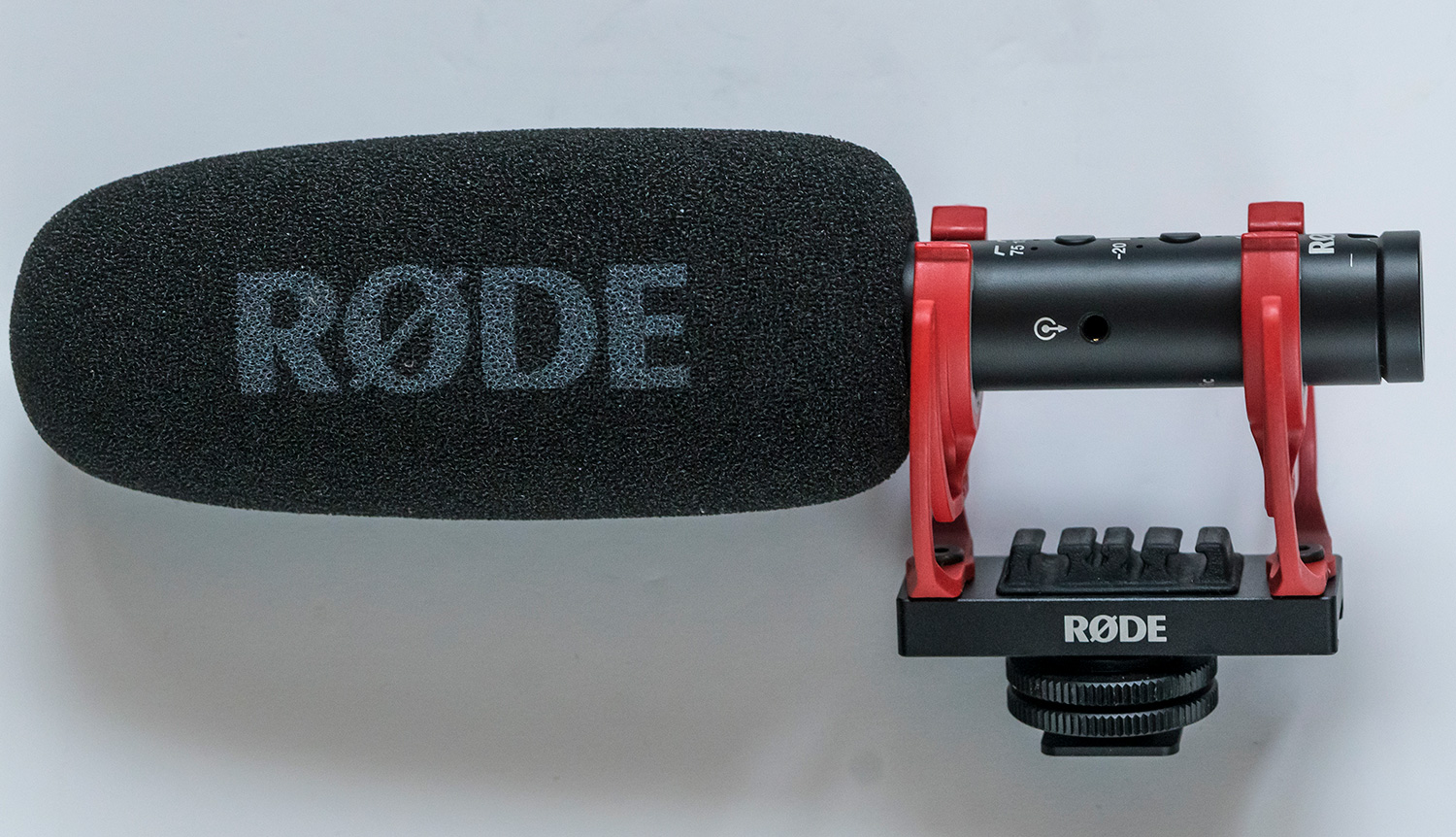 The mic itself weighs in at just 94g/0.21lb  and is a shotgun style with a very directional super-cardioid polar pattern and uses the same acoustic design as the NTG5 mic Rode released recently.
One of the mic's best features is the 'safety channel' option. This allows one track to be recorded at the level you have set, and a second track to be recorded at the same time at -20dB. So if there is a sudden noise, you still have usable audio instead of it being distorted. Also a great feature is that the mic will sense if the camera you are using has been turned on, and the mic boots up instantly – ready for use. So you never forget to turn the mic on – something I have done in the past on the VideoMic Pro when using a dead cat that obscured the on/off switch. You don't have to worry about that any more.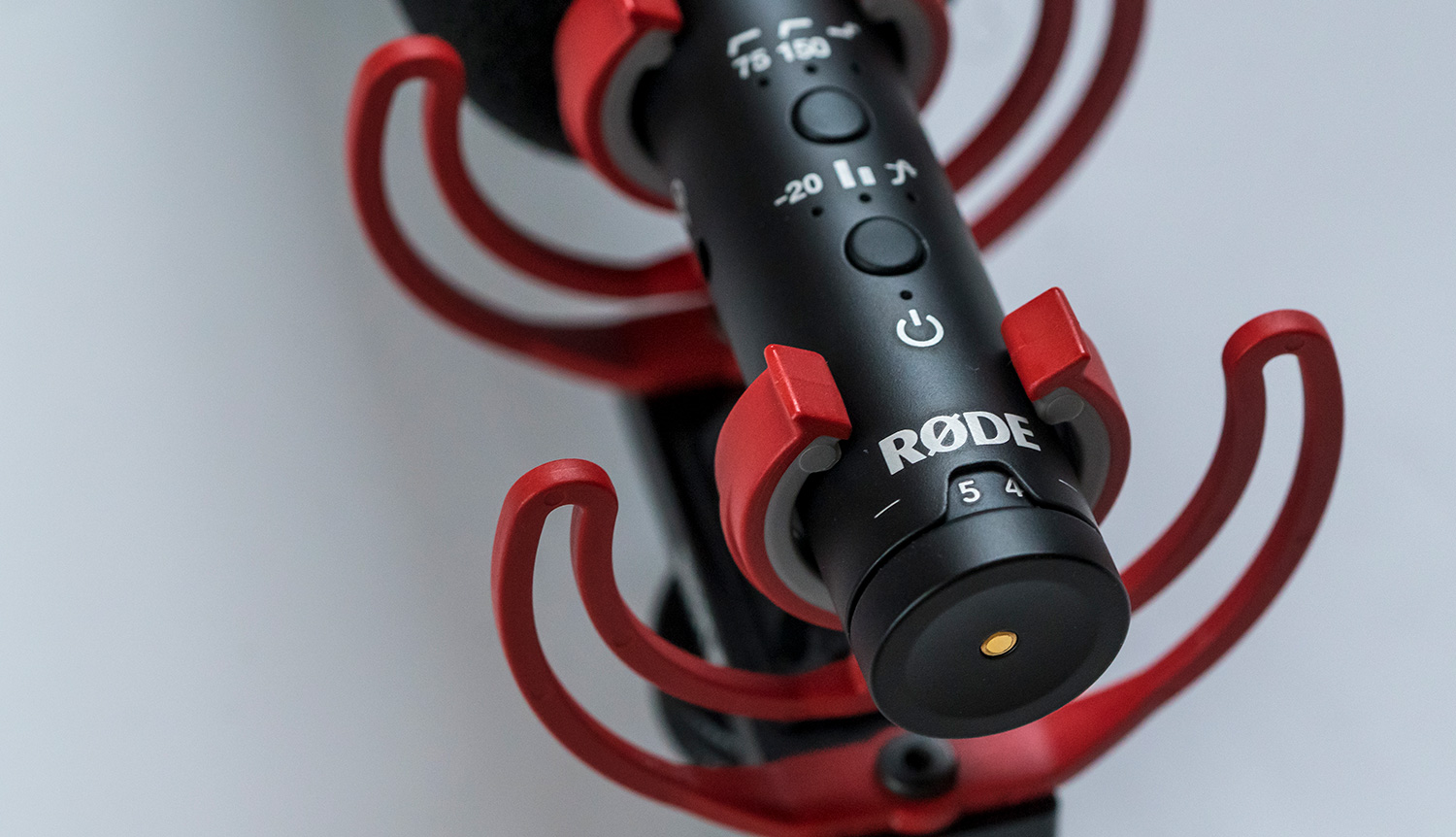 The mic also has a selectable high-pass filter at 75 or 150Hz, to filter out lower frequencies such as hum from air conditioners and appliances.
But the proof is in the sound quality itself and the VideoMic NTG is a step up from the older VideoMic Pro, which was pretty much industry standard. The NTG version has an edge in clarity and picks up more bass for a more realistic sound. It also offers more directionality, cutting out unwanted noise from around the main subject.
With a great build quality, improved audio and more functions to allow it to be used for lots of different applications, it should definitely be a contender for your next audio purchase.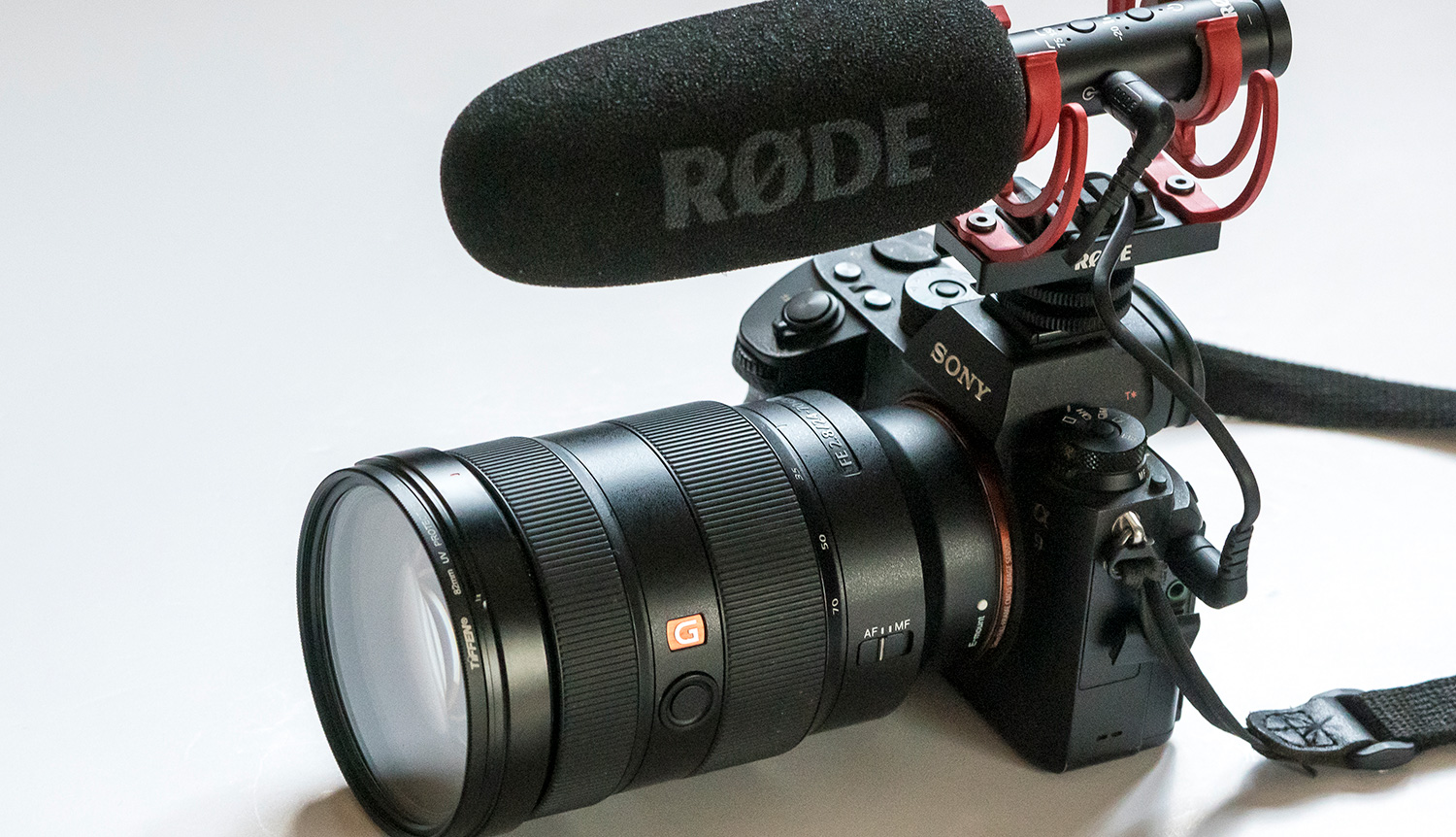 £239/$249  –  proav.co.uk
PRO MOVIEMAKER RATING: 9/10
It's light, easy to use, affordable and offers great sound quality for everything from on-camera use to booms, or even via USB into your computer.
Pros: Great sound quality, multi-use
Cons: No battery option or XLR output
Specs:
Sound field: Mono
Polar pattern: Supercardioid
Pad: -20dB
High-pass filter: 75Hz, 150Hz
Controls: Gaon. High-pass filter, HF, pad, on/ off
Frequency range: 20Hz-20kHz, 35Hz-18kHz +/- 3dB
Impedance: 10 ohms
Dynamic range: 105dB A-weighted
Signal-to-noise ratio: 79dB A-weighted
Output: 3.5mm TRRS female, USB-C
A/D conversion: 24-bit
Sample rate: 48kHz
Dimension (WxL): 21.6x171mm/ 0.85×6.73in
Weight: 94g/0.21lb
Read the latest issue of Pro Moviemaker here.
This article has been updated. In our print issue, we said there was no battery warning level, but this is incorrect. The LED under the power changes colour in accordance to battery level