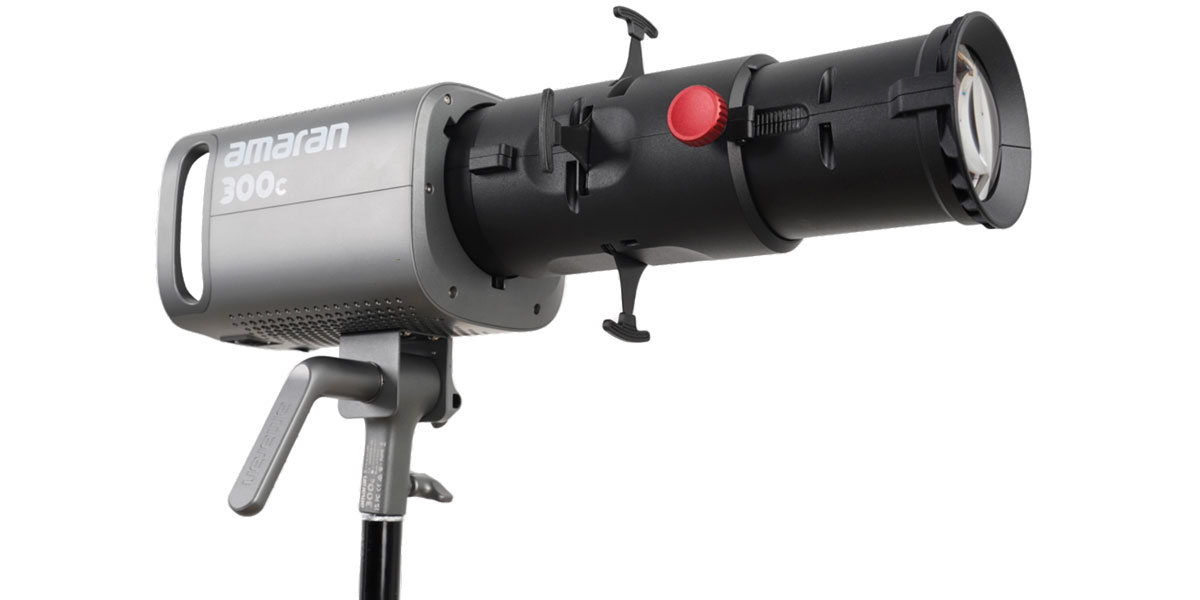 Amaran goes full colour
Posted on May 30, 2023 by Samara Husbands
Amaran has revealed its first full-colour COB lights – the 150c and 300c – which offer full RGBWW control and a standard Bowens S mount for modifiers.
They use the same RGBWW technology as the LS 600c Pro from sister brand Aputure. There is a wide colour CCT range of 2500-7500K with green-magenta adjustment and full HSI colour control. At 5600K, the 150c outputs 15,610 lux and 26,580 lux using their included Hyper Reflectors.
A very quiet fan keeps things cool, but there are no battery options as these are mains-only lights. But they are very affordable, with the 150c at £393/$359 and 300c £623/$569.
Amaran also revealed the Light Dome Mini SE softbox which weighs 0.73kg/1.61lbs and uses a quick-release system to assemble. It comes with a Bowens mount and has a deep parabolic design with a highly reflective inner lining – and is great value at £74/$69.
Also new is the Amaran Spotlight SE, the brand's first projection lens modifier, designed for the 150c and 300c. This £358/$335 unit uses a Bowens mount and is suitable for COB lights up to 300W. It turns the fixtures into powerful spotlights that can be used with its built-in shutters, different lenses and gobos.
Find more on aputure.com
Originally published in the May/June 2023 issue of Pro Moviemaker.