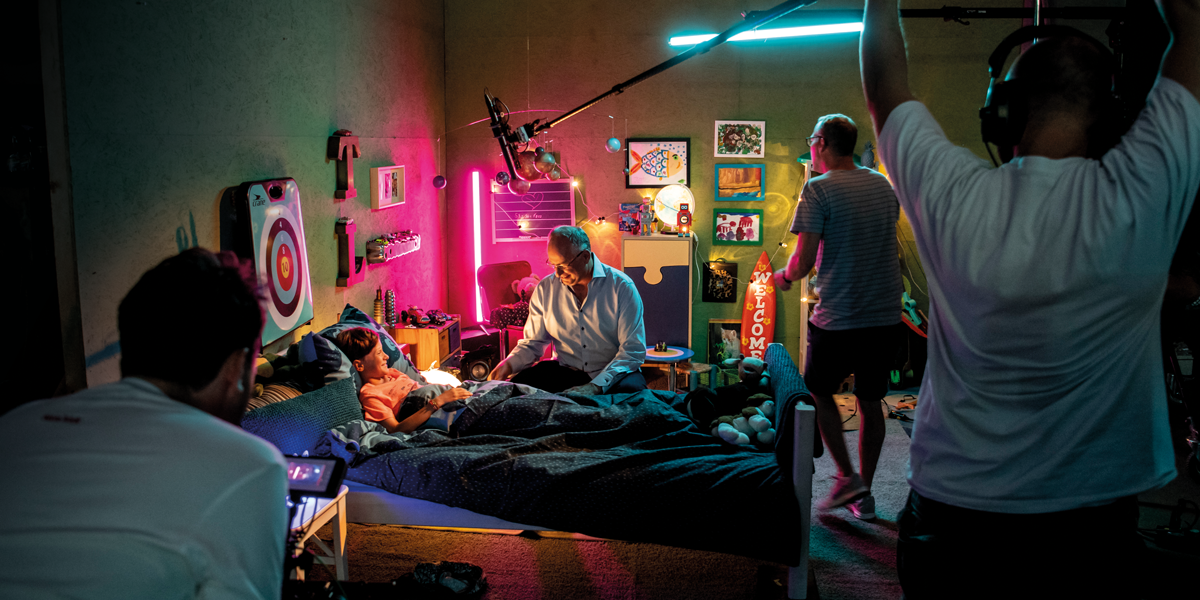 Ask the experts at CVP
Posted on Nov 25, 2022 by Samara Husbands
Advertisement feature
The clued-up staff at Britain's top retailer answer questions about kit – and how to choose and use it  
Q. I've been asked to film an amateur song and dance show. No problem for the video, but how would it be best to record the audio from the performances? There is a sound mixer on site, so do I just take an output from that? And what audio recorder would be best? I usually record via XLR direct into my cameras.
A. Take advantage of that board, 100%! Both Tascam and Zoom make excellent external recorders that have XLR inputs. 
Q. When I do commercial shoots that have the client on site, they sometimes request to see a screen to watch with the footage being shot. Should I invest in a proper production monitor, or will a small computer monitor suffice? And what's a cost-effective way of getting the signal to the screen without trailing cables?
A. This really depends on the budget you have and what camera you are shooting with. We've produced an in-depth video showing off the different wireless video options, but really you have two options. You can either get a zero-delay wireless system, this will require more rigging and a dedicated monitor – and it can be expensive. You can also get higher latency – but more affordable – wireless video systems. This, paired with a nice monitor could be a good option. However, the option that actually may be best, is to grab a Wi-Fi-based image transmission system, such as the Teradek Serv Pro, which is on the pricier side. There are loads of affordable options from Accsoon, Vaxis and Hollyland. 
These can distribute your image to anyone who has a phone or tablet on set, which can be a really powerful and easy way for people to see your image. However, quality and latency may be worse than other solutions. But given the massive price difference, that isn't surprising!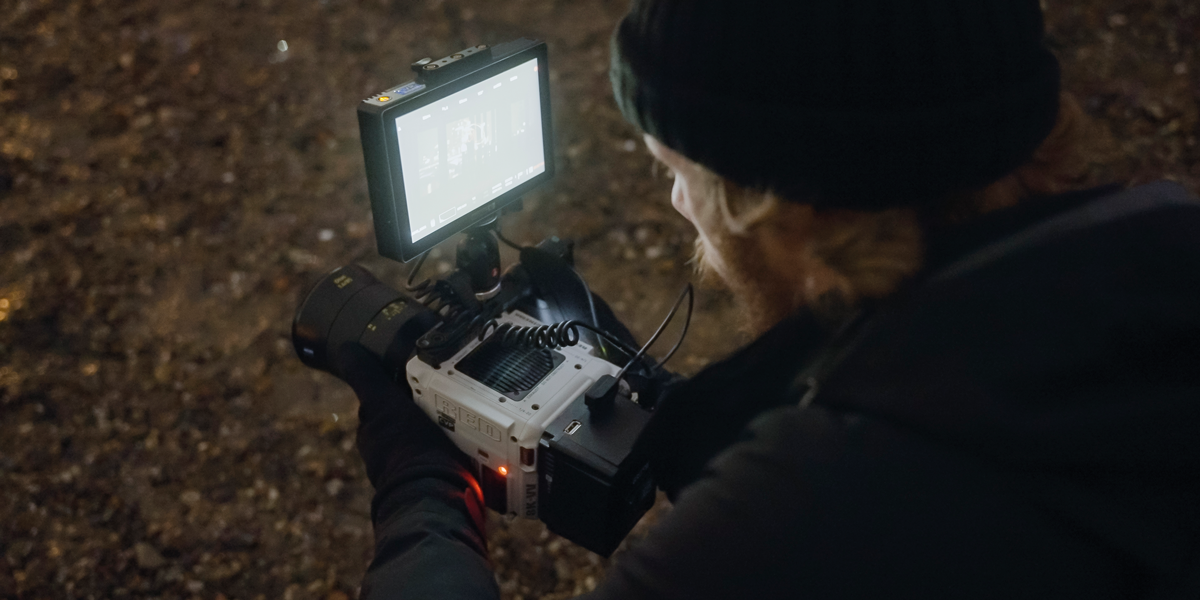 Q. My Sony A1 eats through batteries on long shoots. Is it best to buy a USB-C power bank and keep it running that way, or a more pro solution with bigger batteries? If so, what should I use? 
A. You have two options. You can run a power bank via USB-C, which is a really cost-effective way of getting more power, but you are using a somewhat flimsy USB connection. This can easily be damaged and a bit more challenging to rig nicely. If you go down this route, make sure to use a cable-protector clamp.
The second option is to use a dummy battery adapter and an external power source, such as a large V-Mount battery. When using a good-quality dummy battery and rig, it can result in a much more secure and safe system, but it will cost extra.
Q. I keep hearing the audio from XLR shotgun mics is better than the DSLR-style shotguns with the standard 3.5mm plug. Is it true and if so, why? What about the latest mics that have noise cancelling?
A. This comes down to two things – the quality of the preamps in the recording device and the quality of the microphone. Most 3.5mm inputs built into DSLR or mirrorless cameras don't have great preamps, which is why using an external audio recorder or XLR module for your camera can result in better audio. There are also more and better microphone options using XLR as it's the standard for professional audio work.
Q. What's the best way of getting your exposure right? As I use an Atomos Ninja V, I can use waveforms, false colour, highlight peaking, histogram or just look at the screen and judge it by eye. What's the best?
A. While getting the correct exposure for your camera will depend greatly on the gamma profile you are shooting in, it can also be a creative choice. The tools in the Ninja V are great for evaluating where certain exposure values are sitting in your scene, what is deemed correct will depend on the scene. The best thing to do is test!
Q. I will soon be shooting some action events inside large arenas. I'd like to shoot slow motion, but how do I avoid flicker?
A. Make sure your camera is set to PAL. If you still have flicker, check to see if it has the ability to dial in your shutter more accurately than the regular steps. Plenty of video-focused cameras can do this.
Try your ideal camera set-up with CVP
CVP can build up your dream camera rig with all the latest accessories to see how they work together before you buy. You'll get a real, hands-on feel for any new bit of equipment you're thinking of, which is so much better than buying without a try.
The Newman House showroom in London has lots of the latest equipment, and CVP's experts are there to answer any questions you might have.

To book a demo, talk to one of CVP's experts and explore the Newman House showroom, call +44 (0) 208 380 7400, or email [email protected] or visit the CVP website.
Article originally published in the November 2022 issue of Pro Moviemaker.