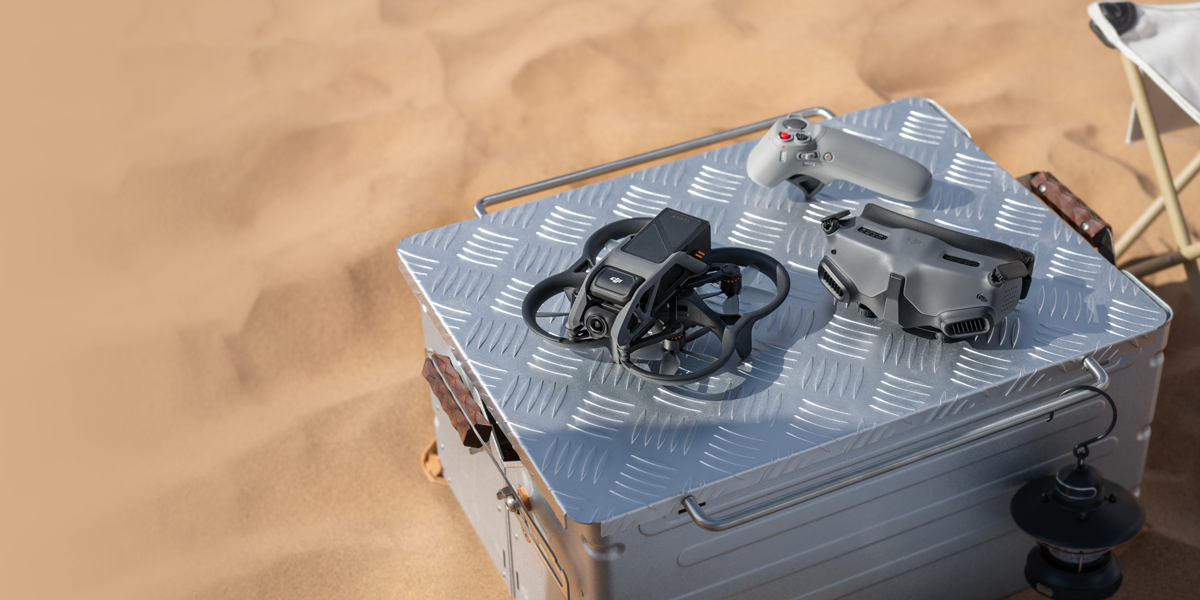 Superfast hover craft!
Posted on Nov 24, 2022 by Samara Husbands
If you want to shoot from the unique perspective of a first-person-view drone? DJI has the Avata: the first consumer drone that will hover rather than crashing when you make a mistake
Words   Adam Duckworth
While normal drones hover when controls aren't being used, conventional FPV drones have to keep moving forward or else they'll fall out of the sky. They're tough to master and easy to damage.
The Avata is made to be used in combination with the new DJI Goggles 2 and Motion Controller, which give the performance and agility of an FPV drone combined with easy in-flight handling.
This drone has a compact body built for both speed and agility, weighing only 410g/0.9lb with integrated propeller guards for safety. 
Its stabilised camera has a 1/1.7in CMOS sensor with 48 megapixels, shooting in 4K/60p or 2.7K/120p with an f/2.8 ultra wide-angle optic that has a viewing angle of up to 155°. Flight time can go to 18 minutes per charge.
The DJI Motion Controller steers the drone intuitively according to the movement of your hand, or you can use DJI's FPV Remote Controller 2 and the DJI FPV Goggles V2. This video headset gives a clear FPV image thanks to a Micro-OLED screen with adjustable dioptres.
The Avata and Goggles 2 connect with a delay of about 30ms, and will work until they're 2km/1.25 miles from each other. The drone has 20GB of internal storage space onboard, as well as a microSD card slot.
It costs £499/$629 for the drone itself, but you'll need to already have a DJI FPV controller. A combo kit is £1229/$1388 and includes the Goggles 2 plus the new Motion Controller. 
Visit dji.com for more.
Originally featured the November 2022 issue of Pro Moviemaker.