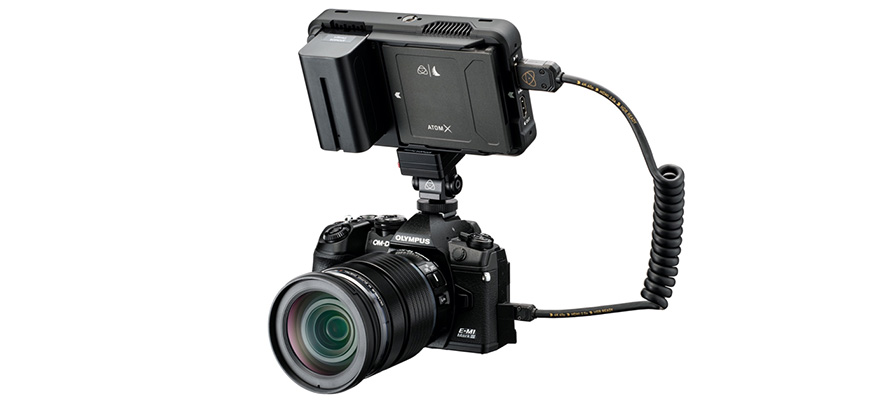 Atomos announces ProRes Raw for Olympus OM-D E-M1X and OM-D E-M1 cameras
Posted on Sep 15, 2020 by Pro Moviemaker
Atomos is excited to announce co-development with Olympus of Raw recording over HDMI with the OM-D E-M1X and Olympus OM-D E-M1 Mark III mirrorless cameras
Olympus users who love the OM-D family for its portability and in-body 5-axis image stabilization will get all the benefits of a ProRes Raw workflow – creative control to adjust the color and look of the video in post-production while extending brightness and shadow detail.
The Ninja V allows users to accurately monitor the Raw signal on its daylight-viewable 5" 1000nit brightness HDR screen. Setup is simple with perfectly tuned color settings applied automatically. Users can then view the image in HDR quality with a choice of HLG and PQ (HDR10) formats. The Ninja V offers touchscreen access to tools like waveforms, 1-1 magnification and focus peaking, allowing users to perfect their shot setup. The Ninja V then records the ProRes RAW data onto a removable AtomX SSDmini or other SSD drive. When shooting is complete the drive is removed and connected to a computer via USB for immediate offload and editing.
Jeromy Young, Atomos CEO, said: "We're thrilled to work with Olympus and their stunning mirrorless cameras to bring the power of Apple's ProRes Raw to OM-D users. We can't wait to see the creativity that results from this partnership".