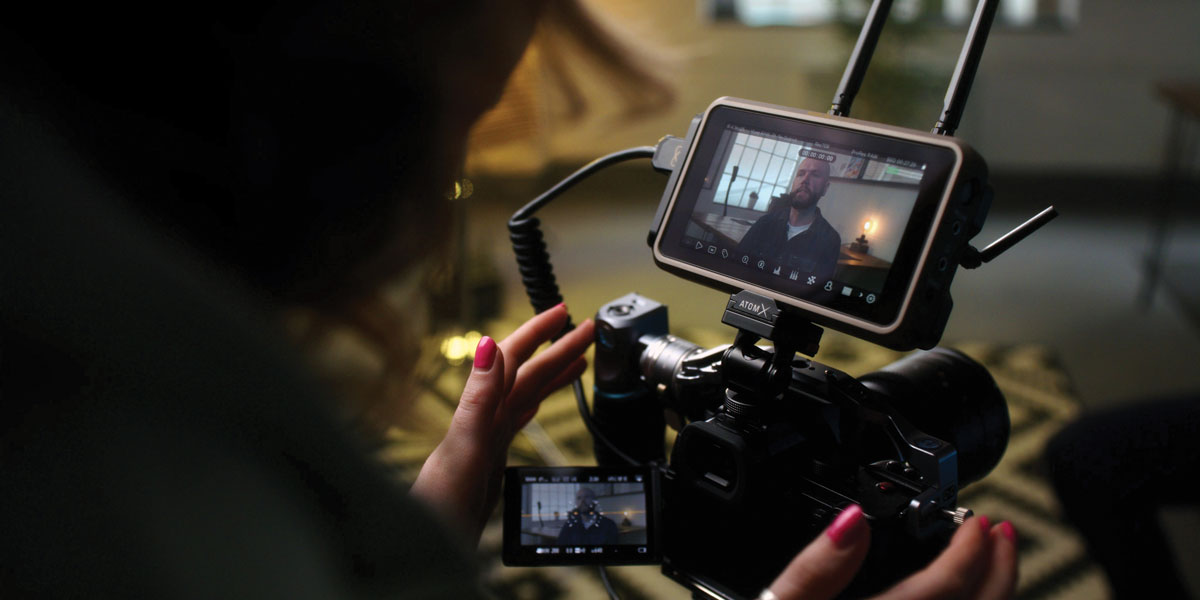 Atomos reveals new Ninja range
Posted on Oct 19, 2023 by Samara Husbands
Aussie monitor giant Atomos has taken the wraps off the latest of its hugely popular Ninja line of camera-mounted monitor/recorders – Ninja and Ninja Ultra
Both new models have the completely overhauled operating system, AtomOS 11. It is designed to be cleaner and faster, and delivers a host of new features including: EL Zone exposure referenced colourised image view, Arri false colour and new scheduled playback and recording tools.
Both models sport a distinctive camo-coloured polycarbonate body and include more codecs as standard, such as 6K ProRes Raw, ProRes, DNxHD/HR and H.265 – previously available as paid only. 
The latest £629/$599 Ninja is the base model that has a five-inch HDR screen, records ProRes Raw and connects to any camera via HDMI – targeted primarily at owners of DSLR and mirrorless cameras. 
While the flagship £809/$799 Ninja Ultra gets the most out of camera-to-cloud technology, ideal for cinematic workflows with the Atomos Connect system. It can record up to 8K and full-quality files in ProRes Raw up to 4K/60p, while simultaneously recording HD/60p to H.265. The device supports automatic matching filenames, timecode and record triggering on Arri, Canon and Red cameras – more will be supported soon.
The Ninja Ultra's new 4K camera-to-cloud mode lets you record and upload higher-bit-rate H.265 video in faster frame rates. As H.265 files are half the size of H.264 media, they are small enough for camera-to-cloud workflows but good enough for immediate use on social media, sports reporting or news gathering.
Adding an Atomos Connect expansion module to either a Ninja or a Ninja Ultra enables Atomos RemoteView – a new technology that lets you share live views from the Atomos screen with other Atomos monitors – as well as Apple products – wirelessly. So you can monitor what's happening on-set and remote users can take a real-time look through any connected camera that's taking the shot. 
For Ninja Ultra, the Atomos Connect module provides a lower latency, higher throughput and the latest Wi-Fi 6E.
Both Ninjas are backwards-compatible with their predecessors, the Ninja V and Ninja V+, so all Atomos and third-party accessories can still be used.
Originally published in the September/October 2023 issue of Pro Moviemaker.