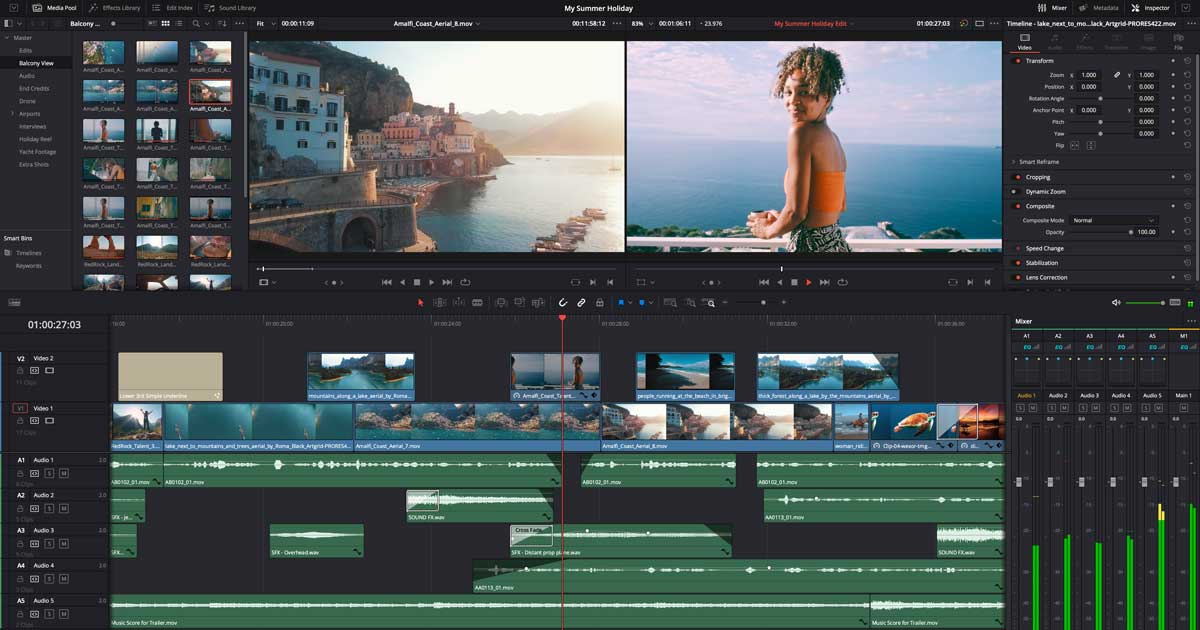 Blackmagic Design announces DaVinci Resolve 17.4
Posted on Oct 25, 2021 by Alex Fice
The latest technology offers increased speeds for more efficient post-production workflows
Blackmagic has released DaVinci Resolve 17.4, which promises to transform workflows and unlock creative potential through the addition of features that allow users to easily edit and colour grade Blackmagic RAW 8K footage in HDR on a laptop. The software supports remote working through integration with Dropbox Replay, which facilitates group collaboration on projects from different devices.
DaVinci Resolve 17.4 works five times faster than the previous version on new Apple Mac models with the M1 Pro and M1 Max chips. This allows users to play back, edit and grade 8K projects faster than ever before. The software can work with up to 12 streams of 8K footage and triples the decoding speed of 12K Blackmagic RAW files compared to previous versions.
DaVinci Neural Engine performance is up to four times faster, offering real time facial recognition, object detection and smart reframing. Support for ProMotion120Hz displays enables ultra-smooth playback and editing. HDR viewers are also supported on the new Apple MacBook HDR displays.
The latest version offers integration with Dropbox Replay, allowing straightforward transfer of projects from DaVinci Resolve Studio to Dropbox Replay where they can be reviewed for approval. Any comments, or frame markers made in Dropbox Replay appear almost immediately on the DaVinci Resolve timeline.
Subtitling has been enhanced to include automatic resizing of backgrounds and cursor placement when creating captions. Nested timeline subtitle tracks now auto-populate the main timeline to speed up creating captions.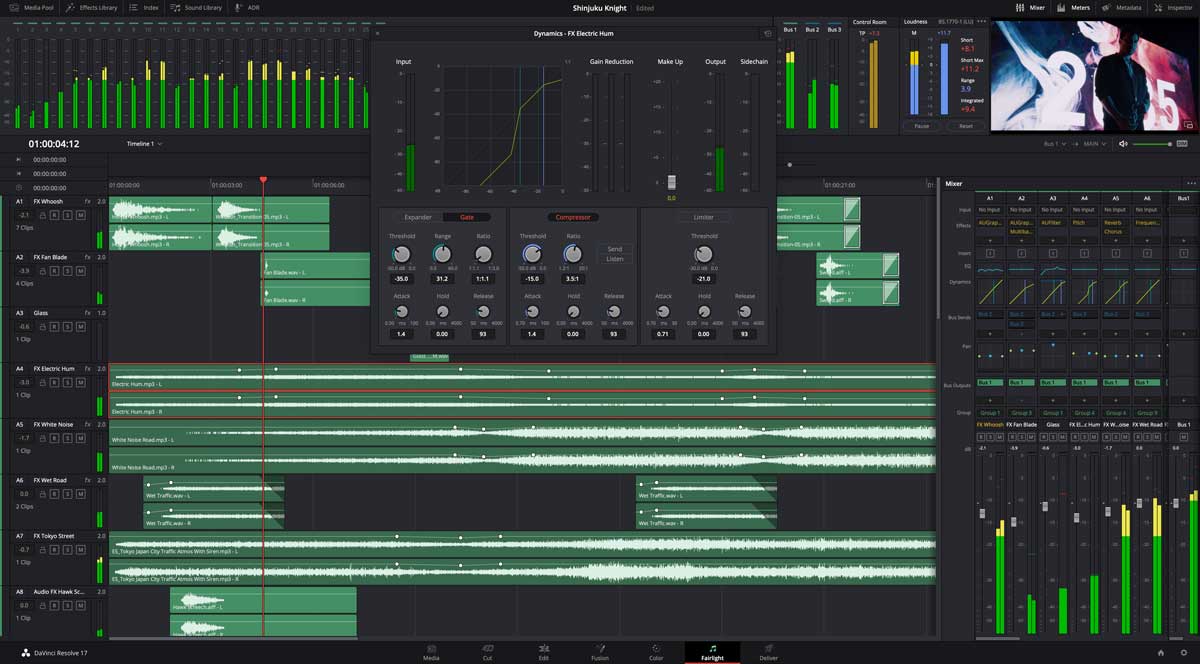 The edit page features improvements that make it easier to create custom transitions when applying zoom or image position adjustments, whilst DaVinci Resolve Speed Editor allows users to cut programs together faster. Asymmetrical trimming has also been introduced, allowing users to make adjustments to in and out times separately, without affecting the other.
Users will be able to work in a wider range of languages and layouts thanks to the software's Fusion and Text+ features, which provide support for languages with combines glyphs and which write from right to left, such as Arabic and Hebrew.
The latest software also offers improved support for automatic colour management, with added support for ACES 1.3, including gamut compression, which allows users to display wide gamut images more accurately for better representation of the source image.
When exporting to YouTube, users can now include YouTube video chapters. Encode settings for YouTube render preset have been improved, with the ability to use hardware accelerated H.265 on Windows.
DaVinci Resolve 17.4 is available for download now from the Blackmagic Design website.
For more information on all the latest updates, check out this video or head over to Blackmagic's website.
To keep up to date with all the latest news from Pro Moviemaker, scroll to the bottom of the page and sign up to our newsletter!