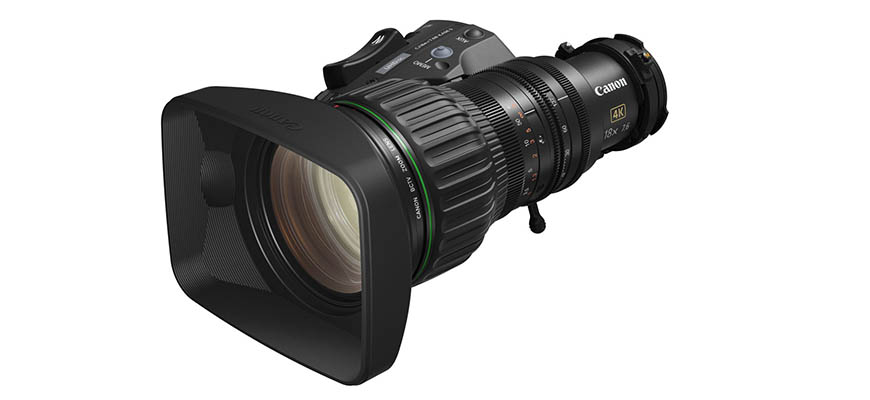 Canon expands broadcast lens series
Posted on Apr 21, 2020 by Pro Moviemaker
Yesterday, Canon announced the addition of the CJ18ex7 .6B – ideal for broadcast productions
The new 2/3″ 4K broadcast zoom lens has a versatile 18x zoom with a focal length of 7.6mm-137mm and high optical performance – making the Case ideal for 4k broadcast productions.
With a new design without an extender, this broadcast lens has a smaller body that is useful for studio productions where extended zoom ranges are not required.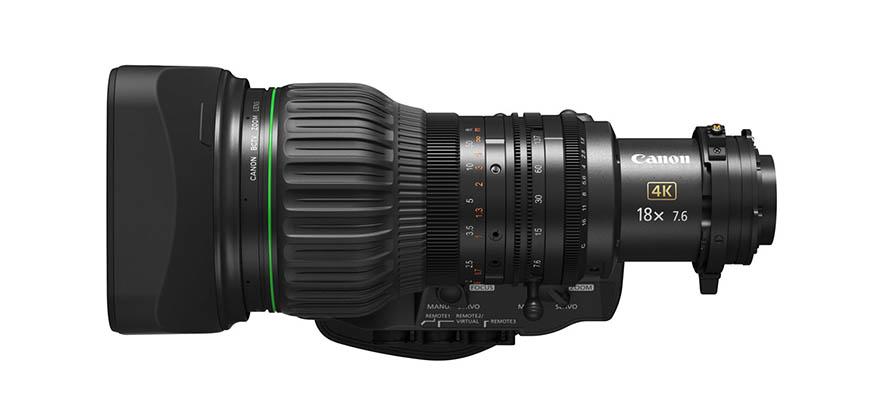 4K
As broadcast studios increasingly shift to 4K systems and workflows, Canon's strengthened 4K lens series offers high-end optical technology, while representing good value for money that will be a helpful up-front investment for users.
Reinforced with previous features from Canon's 4K lens series, the CJ18ex7 .6B delivers 4K resolution, which delivers clear images with minimal chromatic aberration and colour fringing.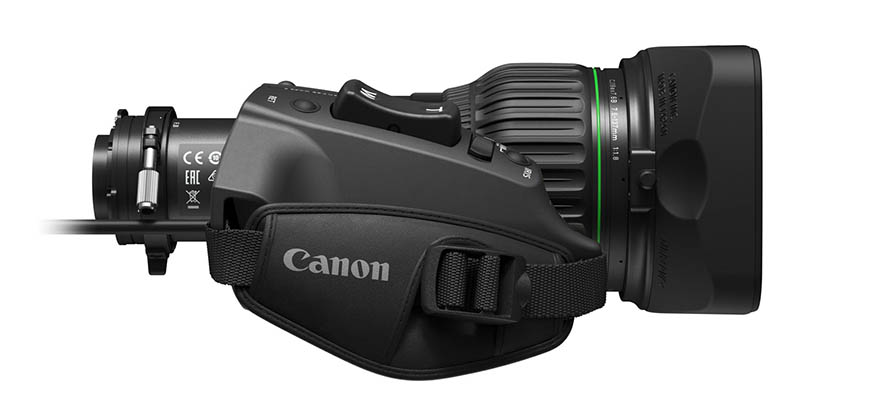 This lens employs an optimised area of fluorite and UD glass. With special glass coating and an internal Len barrel which prevents reflections, allowing for minimal flaring and ghosting.
These features ensure operators can capture images with high tonality, clarity and contrast to support HDR. This along with the aberration correction data based on the latest BT.2020 colour space, provides higher quality images with enhanced textures – ideal for interviews.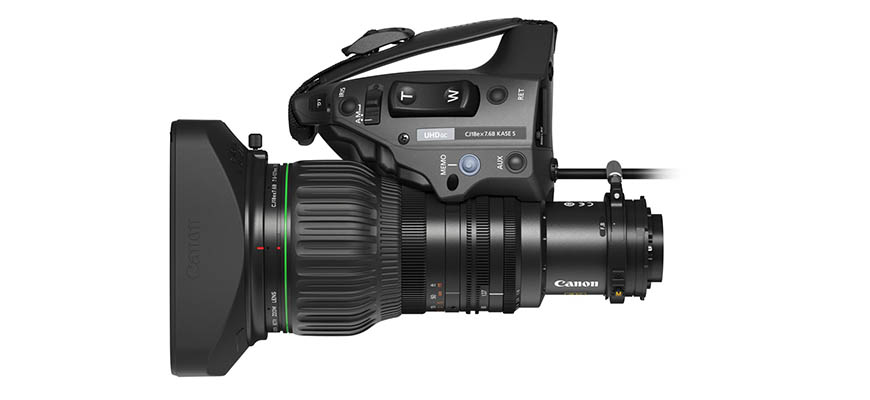 Ergonomic design
Greater shoulder mount shooting and interviewing, the Case eases strain on camera operators filming for long periods of time.
The ergonomically designed grip fits comfortably in the hand, while offering greater control and enhanced handling during operation.
Likewise, the durable construction of this model gives users the robustness and mobility needed for capturing documentary and reportage style content.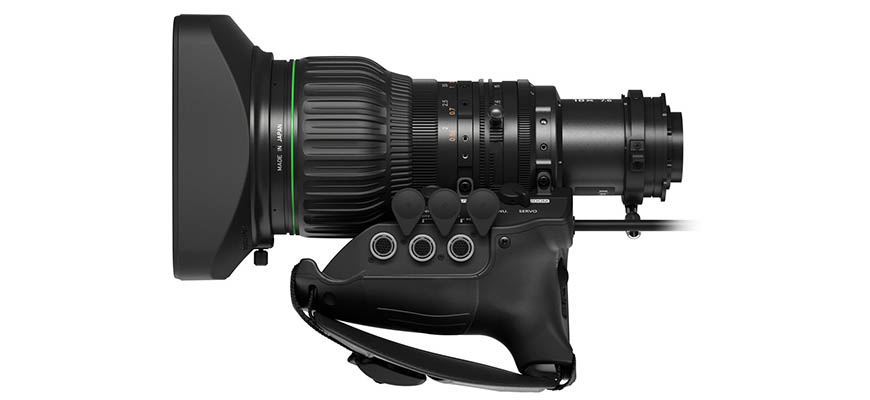 Compatibility
Enabling the readout of high accuracy positional information for focus, zoom and iris control, the CJ18ex7.6B KASE employs three 20-pin connectors that ensure integration with various virtual studio systems even with a full servo setup of focus and zoom controllers connected. A high resolution 16-bit encoder also ensures accurate positional information detection of the lens settings, allowing for easy calibration when matching actual and virtual images.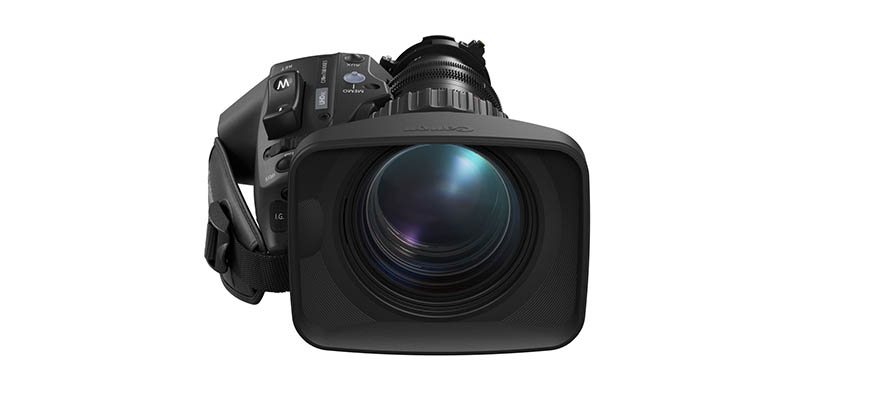 Key features
4K Optical Performance
High Power 18x Zoom (7.6mm-137mm)
2/3" format B4 Mount
Compact and Lightweight without Optical Extender
Minimised ghosting and chromatic aberration
Virtual systems compatibility via 16-bit encoding
The CJ18ex7 .6B Kase will be available from June. For more information, please click here.