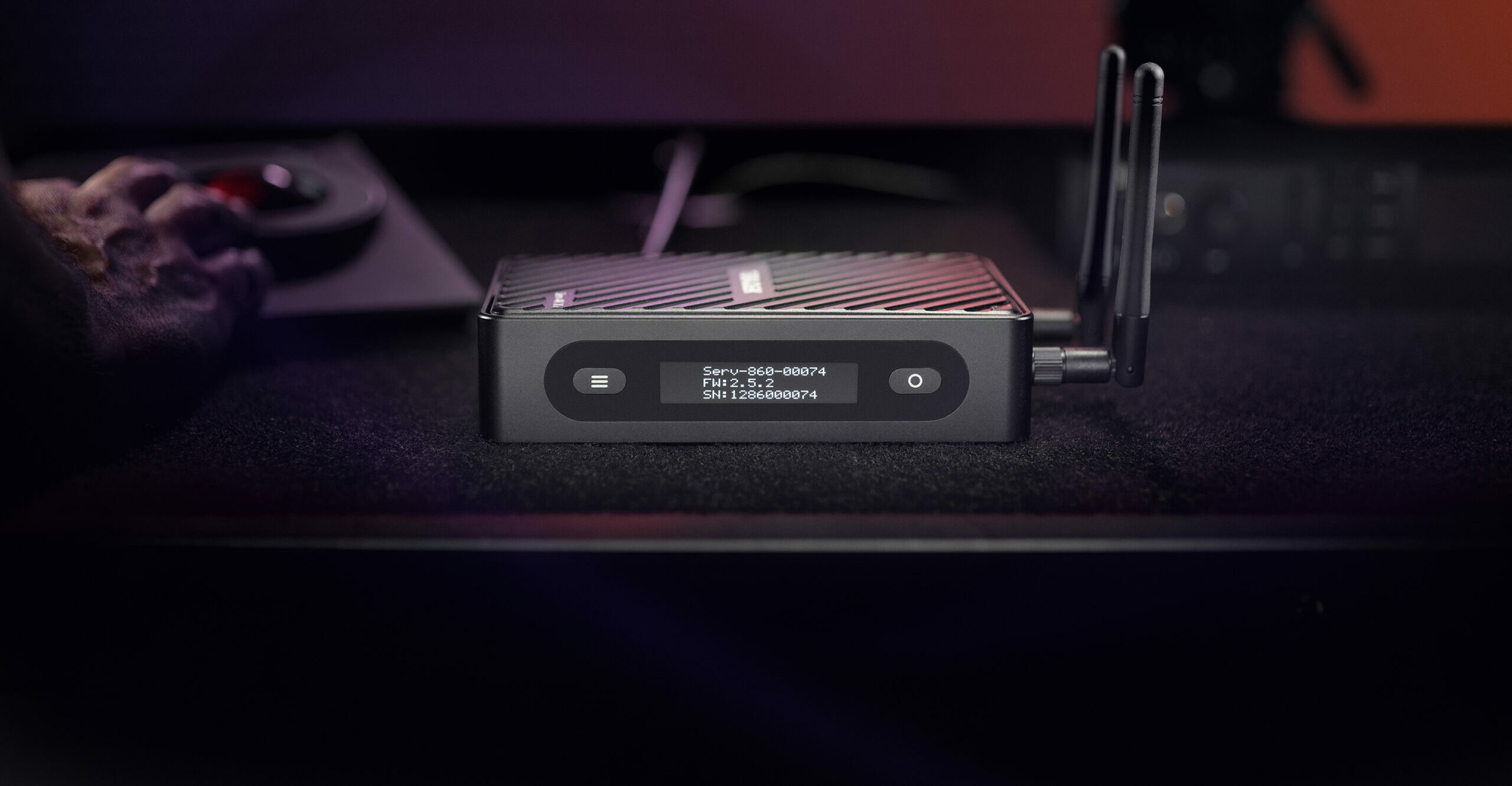 Teradek 4K liberates collaboration
Posted on Apr 27, 2022 by Samara Husbands
Next-gen Teradek Serv 4K expands streaming functionality with complex ecosystem, resolving the post-2020 realities of production
California-based Teradek has launched its new cloud-based production-streaming solution –clearly considering the ever-expanding remote-first landscape. Colin McDonald (cine product manager at Creative Solutions) calls it "an all-in-one solution", connecting stakeholders and decision-makers at every level. The Teradek ensures content is visible across every facet of production, with complete cohesion between hardware and software.
The Serv 4K boasts increased bit rate encode (at H.264/H.265) and sophisticated encryption throughout, meaning that 4K60p 10 bit 4:2:2 images are safely (and instantly) broadcast to remote viewers. Impressively, up to 20 devices can be added to a local network via the Teradek Vuer app, while unlimited access to Teradek Core and third-party platforms are an additional feature. If connection drops, all records are safely stored on an SD card for restoration when normality resumes.
All-in-all, it's a great piece of kit! Be sure to check out Teradek's website to find out more.