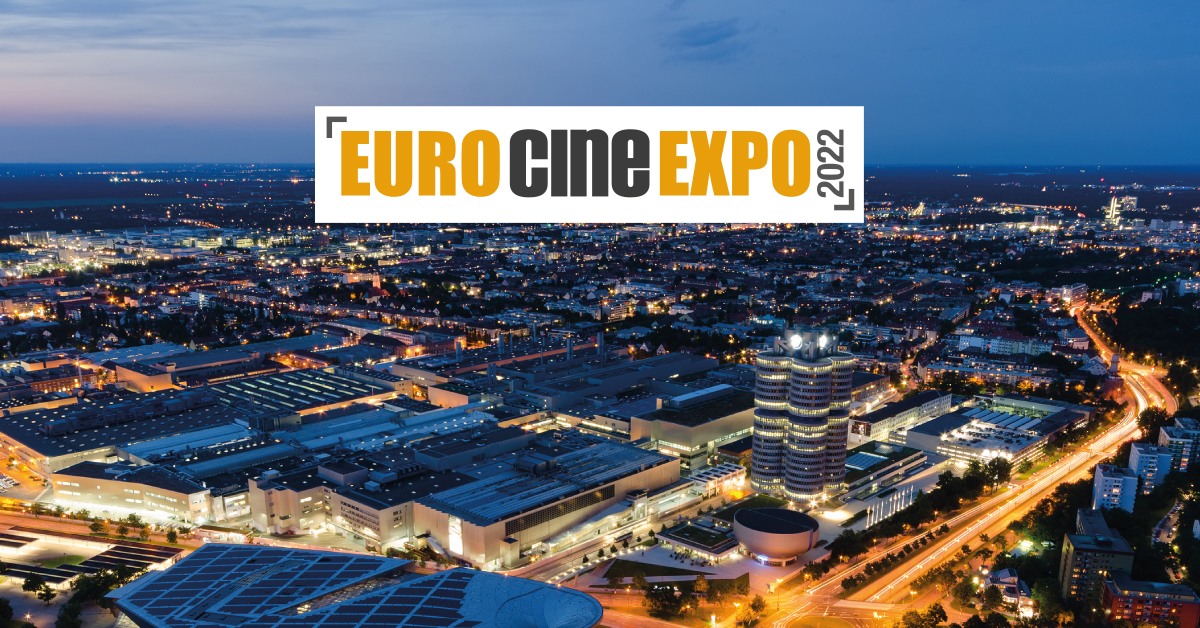 CVP confirm Euro Cine attendance
Posted on Jun 20, 2022 by Samara Husbands
Image credit © Euro Cine Expo
Fans of CVP will be glad to know that it is attending this year's Euro Cine Expo in Munich in July
The stage is set for Euro Cine Expo and CVP will occupy centre stage. It is offering visitors an impressive display of the newest production solutions, along with its renowned agnostic guidance and expertise. Technical experts will be on hand to converse and demonstrate the latest solutions.
The showcase will feature cine solutions, shoulder rigs, a lens bar and a monitor wall, among other attractions.
Cine solutions is an elegant presentation of the state-of-the-art fully rigged cine-style camera from leading manufacturers, including Sony's VENICE 2, FX9 and HDC F5500, ARRI Mini LF, RED's V RAPTOR KOMODO, Canon's C300 MKIII and DJI Ronin 4D. CVP is leading the charge on fibre channel solutions, as large sensor and large format cinematography and broadcast workflow align more closely, and is facilitating the integration of cine cameras into broadcast and studio production workflow. Explore how to manage connectivity for multi-camera shots from one master controller, as well as individual configurations.
One of the main draws will be the shoulder rigs on display. Try them out and see for yourself how they can improve the quality of the shoot! Featuring over 20 of the most popular small and medium form factor cameras, like Blackmagic, Canon, Panasonic, RED, Sony and more, the rigged in shoulder mounted and handheld configurations are worth a look!
The ever-popular lens bar makes a comeback and will feature the largest display of new and used lenses. You can sample and compare how each leading lens performs, and even assess which combination of lens and filter conduct against deliverables before physical testing. For support, CVP experts will be on-hand to guide demos and give advice on all aspects of buying and selling glass. Expect to see brand such as Angenieux, ARRI, Atlas, Canon, Cooke, DZO, Fujinon, Leitz, Sigma, Tokina, Tribe7, Zeiss and more.
The uniqueness of the booth display is captured perfectly through the monitor wall, featuring over 30 of the best monitors in the industry right now. From 5" to 31", all displays are synced via video router, enabling like-for-like comparison.
For those in the cinematography business, you know how vital precision control of camera movement is for production. CVP has collated the most influential in recent motion control to allow visitors to explore the most suitable solution for them. Examples include: wearables (Easyrig, Ready Rig, Tilta), remote heads / stabilisers (ARRI, DJI, Freefly Systems), grip (Flowcine, Movmax) as well as the new DJI Ronin 4D.
For more information on CVP and the event, head to the CVP website.