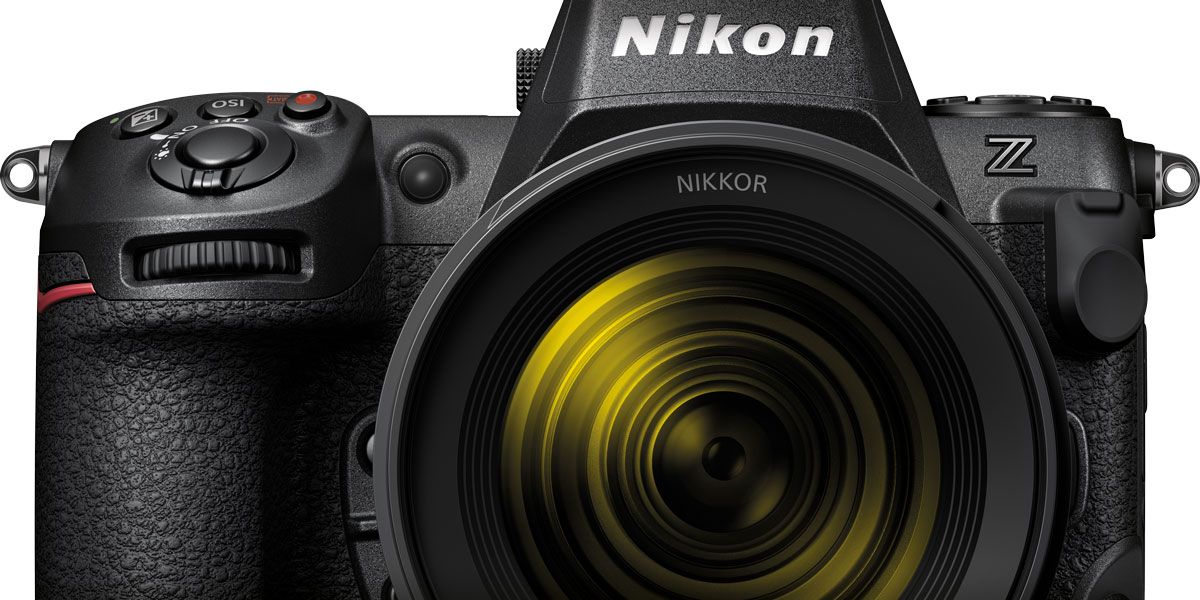 Dynamic duo made for moviemakers
Posted on Jul 26, 2023 by Samara Husbands
Sharing a full-frame stacked sensor and processor, Nikon's flagship Z 9 and its little brother – the Z 8 – are ideal for hybrid shooters
Advertisement feature
Nikon's Z system camera series is evolving at pace. Its latest releases are more focused on elevating both stills and video, thanks to the enhanced specs aimed equally at moviemakers and traditional photographers. Two prime examples are the flagship Nikon Z 9 and – sitting just below it in the range – the newer and more affordable Z 8. Both share the same large, full-frame, 45-megapixel CMOS sensor and Z lens mount, with the Z 8 offering run-and-gun filmmakers the advantage of a more compact and lighter body, while the Z 9 offers a longer recording time at maximum 8K video resolution. 
For portability, the Z 8 weighs 910g with a 30% smaller body, compared to the Z 9's 1340g. The change in size is owed to the removal of the pro DSLR-style extended grip in the Z 8 body. Nonetheless, both bodies are weatherproofed and have the same tolerance to cold as Nikon's D6 DSLR. 
Although the Z 8 is more affordable than the Z 9, the new addition is just as much of a workhorse as its beloved predecessor, the D850. However, both the Z 9 and its little brother offer up to 8K/60p capture, or 4K at up to 120fps for super slow-motion. For 4K/60p, the Z 8 can record for more than two hours continuously without overheating, or in 8K/30p for up to 90 minutes. The Z 9, on the other hand, has no time limits in 4K and can manage over two hours in 8K as its larger body dissipates heat more efficiently. All in all, both cameras offer internal 12-bit RAW recording and ProRes HQ in 10-bit 4:2:2. For maximum dynamic range, there is Nikon N-Log gamma, too. 
To crunch through all that data, both have the latest Expeed 7 processor and boast dual card slots, with compatibility offered for both CFexpress/XQD and regular SD cards on the Z 8, while the Z 9 has two CFexpress slots. 
When shooting video, the cameras' built-in four-axis tilting monitors come in handy for framing up shots from a variety of creative angles. There is also the added ability to plug in more power to get the job done on the Z 8, as an optional vertical MB-N12 grip takes two EN-EL15 batteries. 
As Nikon's most advanced camera upon its launch, the Z 9 shows why it's the range-topper. With a robust construction, it's a trustworthy daily carry, and is 20% smaller than Nikon's nearest DSLR alternative – the D6. Its star attribute for moviemakers is its ability to record 8K/30p for up to a feature-length 125 minutes at a time, an impressive duration for a mirrorless camera. It offers full-frame 8K video at between 24fps and 60fps, 4K from 24fps to 120fps, plus time-lapse movies in-camera. The Z 9 arrived on a wave of anticipation and the critical consensus since has been 'believe the hype'. 
Remember, you can vote for the Nikon pair in this years Gear of the Year Awards.
Originally published in the July/August issue of Pro Moviemaker.